Sprig Learning is a purpose-built company that aims to provide every child a fair shot at success. Doing so requires the cooperation of many — administrators, teachers, parents, etc.
In order to best serve all learners, there should be a needs assessment conducted by school districts followed by school improvement plans that are written in accordance with the discovered needs.
By assessing what is working versus what is not, an action plan for school improvement can be set in motion. 
Information unearthed during a needs assessment can be very circumstantial while also specific.
But some findings can be quite predictable yet general as well, such as the need to support teachers and the need to improve student achievement. 
It's the meeting of, or addressing of, such needs that often becomes a head-scratcher.
But with the help of case studies, doubts and unclarity over improving student achievement can be cleared. 
In this article, we look at three examples of the type of actions taken to improve student achievement in early learning.
These are great examples because they include not just one, but an assortment of actions that have delivered results. 
Sprig Learning unpacks it all below, organizing the findings into themes where appropriate.
Creating the Right Learning Climate
Credit: Abc 7 Chicago
The University of Chicago Consortium on School Research conducted a study on 6 elementary schools in Chicago Public Schools. Three of the schools had improving Illinois Standards Achievement Test (ISAT) Scores, while three of them had declining or flat ISAT scores. The ISAT (now discontinued) measured achievement in both reading and math from grade 3 to grade 8. 
The schools with improving ISAT scores shared the following traits. The names were anonymized in the case studies. 
The findings provide an insight as to what can be done to achieve higher learning gains on standardized tests.
The lessons congregate around two themes — individualizing student goals and systematizing approach to meeting goals. 
Individualizing Student Goals
Differentiating instruction is the first step of the personalization of instruction. It usually refers to differentiating by groups of students. 
For example, in the case studies, the staff identified different tiers of support for student groups. 
Tutoring programs were made available for students who needed extra support. Counseling was made available for students with attendance issues. 
But beyond differentiated group instruction, a culture had been created to support and nurture each and every student at an individual level, without constraining any of the existing resources.
The staff encouraged students to set their own learning goals. Learning was very personalized where students took ownership over what they learned and met the goals they set for themselves. 
Indeed, activating early learners by getting them to own their learning is one of the suggested best practices of formative assessments, a type of assessment used widely by educators across North America. 
If anyone steered off track with lower grades or missed assignments, teachers met with the students and parents to find out what's happening. 
There were also homeroom teachers in place to make interventions after observing a student and their behaviors across the different classes. 
In the Sprig Learning platform, it's possible to filter down to the individual level, where a history of assessments and activities completed can be seen for any student. 
Systematizing Approach to Meeting Goals
The expectation for schools in the case studies, was for every student to reach high academic levels. 
The staff met in grade level teams to set growth targets in reading, math and attendance for the year. 
Teachers and administrators collaborated to monitor progress towards goals by regularly meeting in grade-level and vertical-planning teams.
Administrators helped educators break down the data by student, classroom, and grade level. 
The Sprig platform also allows teachers, staff and administrators to filter data by classroom and grade, facilitating grade-level and vertical-planning meetings.
Even where leadership was decentralized and educators were given more freedom to take actions best suited to help their students, there was some sort of mechanism in place to ensure progress was being made.
At regular intervals (every 5 weeks, in one example), the principals or instructional coaches looked at student progress reports to identify trends. In grade-level meetings, teachers are asked to explain their choice of assignments. Coaches would provide feedback to teachers on their assignments.
Teachers would also get together to give each other advice about how to help students. 
Though collaboration time and preparation time were scheduled, teachers would often meet before and after school and during lunch breaks to discuss such matters.
Lack of time for educators is often cited as one of the major challenges in early learning. Even in success stories, it's seen that teachers have to improvise work hours in order to accomplish everything that they want to. 
It helps to have a platform that keeps all student data in one place, and makes that platform available to all educators and professionals who consult on a certain student's learning. 
It certainly speeds up things in getting everyone on the same page when it's time to discuss learning needs, thereby saving valuable time for all educators involved. 
Adopting a More Balanced Approach to Early Learning
The educational approach has a great impact on classroom instruction and student learning. 
The kindergarten year especially, can influence an early learner's expectations for school. It can also shape their attitude towards learning. 
In a study conducted in a large urban school district (location anonymized), it was found that kindergarteners from low-income schools (24 schools in total) spent more time on reading, mathematics and non-instructional activities than students from high-income schools. 
The latter category of students, however, were more physically active and had more freedom to choose their learning activities. 
Educators teaching students from low-income households spent more time on academics, employing a more didactic instruction approach. 
Compared to students from high-income households, disadvantaged students had less access to center-based, hands-on learning experiences. 
Such findings are crucial to unpack and understand, because they potentially speak to an inherent bias that early learners from low-income households require a different approach to learning.
Rather, the standards of high-quality early learning should be the same everywhere, and include centers and play-based activities. 
Challenging academic instruction does not have to replace student-initiated activities. The latter can be more playful and naturally engaging. 
What should differ is the personalization of education, where various types of support can be provided to students based on their interests, needs and strengths. 
When there is a curiosity for learning, support can be provided to enrich the learning experience. In order to keep this curiosity alive, however, a more balanced approach should be adopted.
Sprig Learning uses a holistic approach to learning that gives importance to academic, social, physical and spiritual development.
Such a balanced approach early on, keeps the joy and curiosity of learning alive, and pays dividends later in the form of learning gains. 
Using Data to Create a Collaborative Culture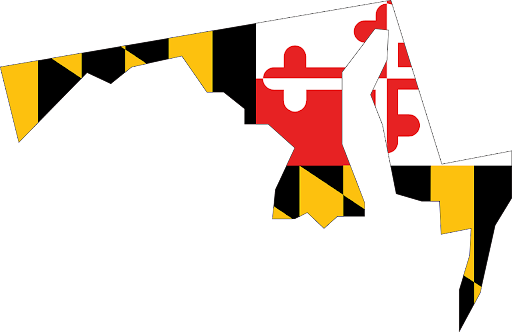 The Maryland State Department of Education did a cross-case analysis of some of its schools that were classified as high-performing or high-growth for disadvantaged student groups, such as students from low-income families, minority students, and English language learners. 
The performance or growth of such performance, was measured using the percentage of students scoring proficient or advanced on the Maryland School Assessments. 
Looking at five elementary schools (Chillum, Bel Air, Chadwick, James. H Harrison and North Frederick) from four different counties, many common characteristics were identified. 
Sprig has organized these discoveries sequentially into two groups— Finding and Doing. 
Finding
Ongoing data-based decision making.

Creation of collaborative school cultures with shared responsibility for student achievement.

Organization of teachers into collaborative work groups that meet regularly..
Annual assessment data and formative assessments data have to be integrated into the teaching practice. 
Teachers and other instructional staff have to regularly meet to discuss the data to adapt instruction as necessary.
The above points are thus all involved in finding out the current situation, by looking at data, but also setting up practices to discuss such data.  
This is only the tip of the iceberg. There is a lot to think about when making data-informed decisions in early learning. 
Doing
Revision of curriculum and instructional approaches. 

Adoption of new instructional materials.

Provision of multiple interventions, including tutoring and extended day academic help.

Summer school programming.
It's very important to have multiple intervention strategies, including extended day academic help and summer school programming, as mentioned in the points above. 
These strategies are extremely beneficial to those students who need it most. Insights from Spig Learning's holistic assessments identify the students who would be more suited for such learning opportunities. 
Zooming out to the whole class, there could be enough evidence gathered to merit exploring a new instructional approach or adopting new instructional materials. 
Incorporating such practices could raise the quality of education offered in early learning, by making the learning content more grade-rigorous, but also matching the particular learning style of the students. 
Closing the loop and taking these actions would all stem from first creating a collaborative culture using data. 
Improve Student Achievement in Early Childhood Education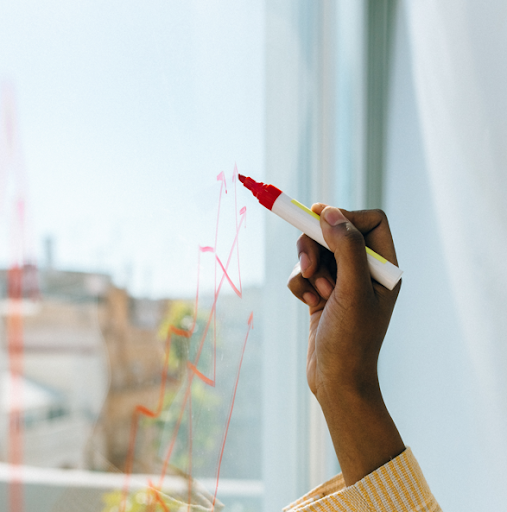 Improving student achievement remains a topmost priority for all school districts and schools in North America. 
The findings from these three case studies, comprising over 30 schools from multiple school districts, provide invaluable insight. 
Sprig hopes that these shared experiences from school districts across the continent are useful to you. 
We've helped schools create the right climate, culture, and balance in approach to improve student learning. 
To book an initial strategy session, contact us.