Every month in the life of a child is crucial for early childhood development. The most significant brain development happens between birth and age 5. It's said that 90% of brain growth takes place before kindergarten. 
The first critical period of brain development does not end until the child reaches 7 years of age. This early period is extremely conducive to learning and has long lasting effects for the rest of the child's life. 
It's a formative period, where most of the synapses between brain cells are formed. As it pertains to education, it's a time for formative assessments.
Formative assessments monitor early learning to provide ongoing feedback, which educators use to adapt instruction and ensure that every child has the opportunity to succeed. It identifies progress and learning gaps as they happen and informs how to best move forward to optimize learning for the young student. 
Principal Jennifer McKay, former Senior Director of Early Childhood Education at Oklahoma State Department of Education says that "effective teachers make informed instructional decisions from formative assessment data." 
Commenting on the pandemic, she states that formative assessments help close learning gaps and "provide a window to understanding student's social and emotional well being" after a prolonged period of absence from school.
Examples of Formative Assessments Include: Homework assignments, in-class activities and group work.
Formative assessment (assessment for learning) is different from a summative assessment (assessment of learning), which happens only after a certain instructional period, and only a certain number of times a year.
Examples of Summative Assessments Include: End of unit reports, final grades and end of unit projects.
Clearly, both formative and summative assessments are needed to support all young students. Performing well in formative assessments is often a strong indicator of doing well in any summative assessment. In a meta-analysis of 250 formative assessment studies, formative assessment was found to have a lasting, positive effect on the quality of teaching and the achievement of students. The effects were much more pronounced for low-performing students, which is a testament to its effect in identifying and addressing learning gaps.
Formal Formative Assessment and Informal Formative Assessment
Often, formative assessments are contrasted with formal assessments, implying that all formative assessments are informal. While it's true that summative assessments and standardized tests are more formal than common formative assessments, there is still variation in the latter in the degree of formality. 
Educators can assess students by taking notes. But there are also valid and reliable scales used by researchers to formatively assess young learners. For example, the Desired Results Developmental Profile (DRDP) looks at the development continuum from early infancy to kindergarten. It contains rating scales that are based on the acquisition of age-appropriate developmental milestones.
Similarly, National Institute of Early Education Research researchers have developed the Early Learning Scale and Kindergarten Early Learning Scale. These scales contain items that are easily measurable and critical to present and future learning. 
At Sprig Learning, we too have developed our own scale for early learning that is developed by educators, based on best practices and tested for efficacy, accuracy and bias. Adopting such a formative assessment approach ensures that educators are able to make timely data-informed decisions at every step of the child's learning journey.
Formative Assessment Cycle
Formative assessments are a planned classroom practice of acquiring evidence of student learning.  They are often repetitive and occur throughout the school year. They are not a one-time event. Formative assessments take on the following cycle:
Examine Student Work > Inform Teacher Knowledge > Inform Instruction > Administer Tasks
There are data points that need to be collected in all four stages in order to facilitate this cycle. 
Student work assigned should be examined for completion and accuracy.

There should be a feedback loop that connects this information back to the teachers.

They should record the actions taken to identify learning strengths and address any learning gaps.

New classroom activities and tasks should then be assigned to measure progress and repeat the cycle. 
Formal formative assessments use some standard, rubric or well-defined grading system to assign a mark. But merely collecting data for this purpose makes formative assessments very rigid. It leaves no room for informal techniques of assessment such as observations, notes, and qualitative work samples that a number cannot evaluate. 
Rori Hodges, an experienced pre-kindergarten teacher, says "my formative assessment strategies are very informal. That way I can get an honest, natural response from the child. Very young children learn most effectively through interaction and exploration, not by lecture and memorization."
So it's good to have a lot of data to enable formative assessments, but the execution of such assessments and the actual interactive teaching that happens in the classroom are extremely important in the development of the early learner. We can label such face-to-face or observatory assessments as informal assessments.
Next, we look at some of the ways to do informal formative assessments. It's best if the implementation and results of such activities are securely stored in a repository for future evaluation, thereby uniting formal and informal formative assessments.
Examples of Informal Formative Assessments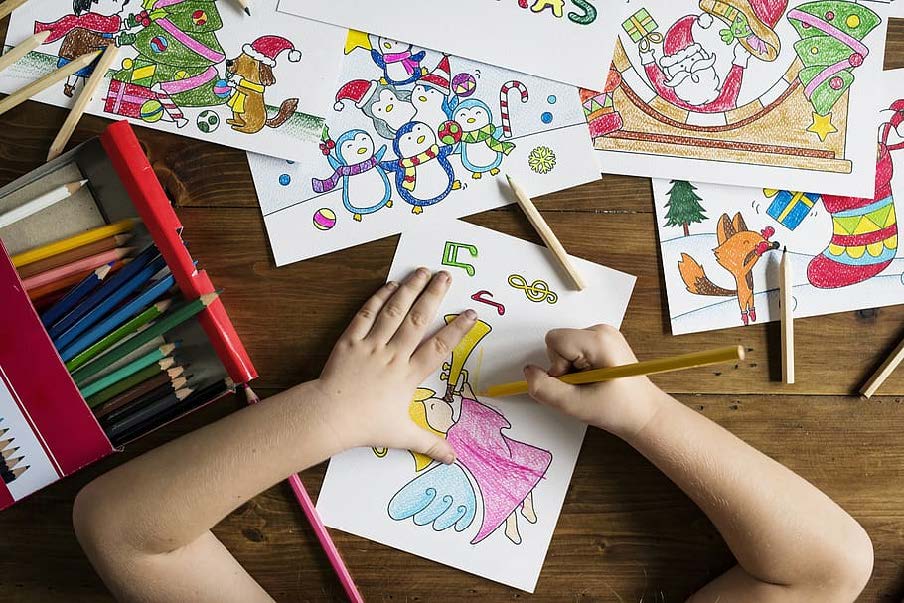 Monitoring: The teacher monitors the class to see if everyone is engaged. Observing students as they practice a skill helps teachers understand who needs help with what. 
Games: Tag or relay races. Alphabet naming. Interactive response sessions (including physical responses such as clapping and stomping). Play based learning is a great opportunity to observe progress, where young students let their guard down and reflect what they have learned. 
Parent Communication: Sending teacher-recommended activities to parents. When it comes to assessing learning progression, it's great if parents help out by reinforcing the teachings at home. 
Journals: This is a more advanced form of formative assessments suitable for 1st graders. Journaling allows them to demonstrate their knowledge in words, numbers or pictures. 
Survey: Sometimes, it's best to ask students directly if they have understood a particular lesson. They can indicate this by using fun methods like the Hand Thermometer (hands raised high if they understood and hands held low if they didn't quite get it) and displaying coloured cards (each colour signifies a particular response). 
Partner Quizzes: Assessments can be turned into a group activity as well where young students quiz each other on what they have learned, and this activity is observed by a teacher.
4 Types of Formative Assessment Practices
Regardless of whether formal or informal formative assessments are used, it's important that they follow best practices. NWEA, formerly known as Northwest Evaluation Association, lists four formative assessment practices that can be used to continuously gather evidence of learning to adapt teaching accordingly. 
For each best practice we have created a scale that shows the influence of formal and informal formative assessments.
Clarify what the students are to learn. Explain what they should know or be able to do.
                                                      Largely Formal
It's imperative students understand what it is that they are learning and what their expectations are in class. As such there is more scope for one-on-one or group teaching.
Get evidence of where students are in their learning.
                                                      Largely Formal

Collecting evidence requires hard data. Such assessments can be done on a tablet or by building a learner's profile by looking at all completed activities thus far. Different standards of progress can be created using a rubric.
Provide feedback to students on what to work on.
                                             Equally Informal and Formal

High degree of interaction with students is required to provide feedback, but the feedback also relates back to a formal assessment of their latest activities.
Activate early learners by getting them to own their learning.
                                                     Equally Informal and Formal

All improvements should be reflected in a report. Teachers and parents may share such reports with young students to incentivize further learning growth. Using a rubric sets clear expectations on what is to be achieved.
Why Formative Assessment is a Good Fit for Early Learning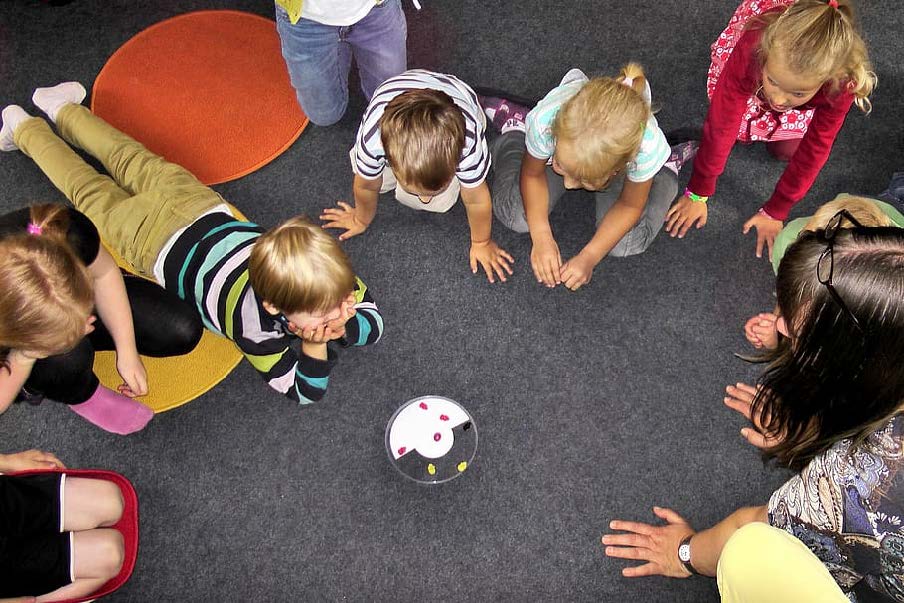 Early education innovator and researcher Dr. Shannon Riley Ayers writes that formative assessment is "a critical piece of a balanced, comprehensive system of assessment for young children."
It is systematic, but individualized. 
It is all encompassing in considering every aspect of a child's learning and development.
It is not the collection of data, but the use of data.
It is a strengths-based approach. 
It is suited for differentiated instruction. 
In this article, we highlighted the importance of formative assessments, and how it precedes most other forms of assessments such as summative assessments and standardized assessments. 
So, what's best for early learning? Our research shows that the right way to approach formative assessments is to take a balanced approach, which utilizes both formal and informal methods of assessment. At the end of the day, assessments should be useful to the educator and fun for early learners.