In December of last year, Sprig Learning published 46 Stories of Improving Early Literacy Achievement in Schools. If you haven't had the chance to read it yet, it is highly recommended. It features 46 amazing stories that offer valuable insights and inspiration for improving literacy in schools and preschools.
Out of the 46 stories, 7 were showcased in the early learning centers/preschool section, while the remaining 39 were highlighted in the school/school districts/school boards section.
These 39 cases revealed several common themes that are worth noting, summarized as follows:
Effective Implementation of Full-Day Kindergarten
Appropriate Utilization of Learning Recovery Funds
Personalized Learning through One-on-One Tutoring
Ample Professional Learning Opportunities for Educators
Facilitating Teacher Collaboration
Creating New Schools and Gradually Adding Grade Levels
Providing Summer Learning Opportunities
In total, these themes add up to 8 key themes for promoting literacy excellence.
Sprig compiled these stories from its newsletter, Root to Fruit, and there's more to explore! 
Subscribe to Root to Fruit. Stay completely updated on all relevant Pre-K to 3 news on early literacy.
Additional stories from past editions of the newsletter have been organized into 5 more themes, each offering valuable insights for early literacy achievement.
The 5 themes are as follows…
Theme 1: Increasing Access to Early Childhood Education Centers and Programs.
In the quest to provide high-quality early childhood education, schools, non-profit organizations, and universities are all opening preschool programs and early learning centers. Additionally, some states have official initiatives, like transitional kindergarten, aiming to enhance ECE accessibility universally. The crucial link between preschool attendance and kindergarten readiness has prompted various institutions to proactively establish such programs, either independently or through collaborative partnerships.
Reading Area Community College (RAAC) in Reading, PA, is planning to build a

$33 million

state-of-the-art childcare center on its campus,which will provide early childhood education for more than 150 children. Many educational institutions operate similar early learning centers, which provide an education for the community, and serve as a training ground for educators. It's a tried and tested model to advance early education.
The Catherine Hershey Schools for Early Learning is a nonprofit organization that will be launching

6 early learning centers

to provide free high-quality education to children from low-income families. The project will cost $350 million.
In Indiana, the

On My Way Pre-K program

serves 14,000 preschoolers. Over 300,000 preschool-eligible children, however, remain unserved. Non-profit organizations like Early Learning Indiana have to step in to provide programs to cover the demand. Maureen Weber, CEO of Early Learning Indiana, says: "We know that access to high-quality early learning services is really foundational to children's success." 
Oakland Unified School District

(OUSD) is expanding its transitional kindergarten (TK) facilities, expecting a large increase in enrollment in the following two years. OUSD will be adding 5 new TK classes and adopting a TK curriculum for the first time. California will make TK universal by the 2025-2026 school year. Thus, many school districts are taking appropriate steps to welcome new students. 
To replace Evergreen Elementary School,

Marion County Public Schools

in Ocala, Florida, will reopen the building as Fordham Early Learning Academy. The goal for the academy is to boost early literacy. It will admit pre-kindergarten and kindergarten students, and add Grade 1 and 2 in successive years. 
In its 2020 strategic plan, the

Yakima School District

(YSD) in Washington, wanted to increase kindergarten readiness for its preschool students from 20% to 95% by 2026. Recently, the school district was successfully able to consolidate many of the early learning services in the district. YSD Early Learning Principal, Jamie Johnson, says that "consolidating preschool services makes it easier for teachers to collaborate as they focus on their students' burgeoning social and academic skills". 
Harrisburg School District

in South Dakota passed a $30 million bond to build a new elementary school. When the new yet-to-be named school will be completed, it will house the elementary grades, and the current elementary school will be converted into an early learning center, housing Pre-K, Head Start, Kindergarten and possibly Grade 1 programs. The project is set to finish in the fall of 2024. 
After undergoing a $27.7 million renovation, the

Marygrove Elementary School

opened in Detroit, welcoming K-2 students on campus. The opening of the school is a part of the P-20 partnership in the community, which opened an early learning institution last year, called the Marygrove Early Education Center. It plans to add grades 3, 4  and 5 in the next three years to become a full K-5 institution. 
Theme 2: Supporting Teachers With Specialist Positions.
In a bid to help teachers provide the best possible educational experience for their students, many specialist positions in both literacy and numeracy are being hired in schools. Given that teachers have such busy schedules, it helps to have a larger literacy team that can work together for the benefit of every young student. 
Anderson Community Schools

in Indiana is employing six literacy instructional coaches to collaborate with teachers to implement areas of emphasis from the Science of Reading. This hiring is being funded by the Indian Department of Education's two-year grant to provide coaching to teachers in research-based instruction in reading, or science, technology, engineering and math subjects. 
Olentangy Schools

in Ohio, has added a math specialist position at each of the district's 16 elementary schools for the new school year. Dr. Jack Fette, the district's chief academic officer, says that the new specialists will "support teachers in their instruction of math in the classroom and improve consistency in math curriculum and instruction throughout the district".
Rainbow District School Board

in Northern Ontario has approved its budget for 2022-2023. The $225.8 million budget is an increase from last year, and it allows the board to achieve the priorities in its Strategic Directions 2022-2027 plan. Student Success and Achievement, and Literacy and Numeracy are two priorities listed in the plan. Two new literacy coaches are being hired and additional funding has been allocated for assistive technology in special education.
Theme 3: Focusing On Evidence-based Literacy Improvement Initiatives for the Foundational Years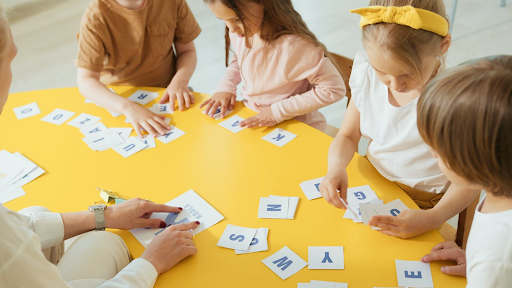 The growing recognition of the critical early schooling years is driving schools to adopt evidence-based instruction focused on foundational reading skills, particularly phonics and phonological awareness, which previously did not receive adequate explicit instruction. Schools are now dedicating more time to teach and assess these skills, but  in a fun and engaging manner, ensuring that students remain enthusiastic about their reading journey.
Holly Prine is a Grade 1 teacher at

Clear Fork Elementary School

in Lockhart, Texas. She says how a year of virtual kindergarten is creating behavioral and social difficulties for students attending school for the first time in Grade 1. Students are not able to fully master foundational reading and writing skills, and Holly is spending extra time with students teaching these skills. 
Dr. Monifa McKnight

, Superintendent of Montgomery County Schools, identified impacts on students' academic performance that needed to be addressed post-pandemic. In particular, one of the realizations was that Grade 2 and Grade 3 students, whose learning was interrupted in their foundational school years of kindergarten and Grade 1, require literacy support. Among other things, she calls for a return to "equitable teaching and learning".
Longview Schools

in Washington is trying several research-based teaching strategies to help address the lower state testing scores. According to Brian Mitchell, principal of Mint Valley Elementary School, students are learning phonics and multiplication using more engaging techniques where they take the lead during classes. They are expected to actively participate in the lessons and ask questions.
The Grass Valley School District

(GVSD) district and school site teams have discovered that their youngest students require more educational and behavioral help to succeed in school. The Preschool through Third Grade Coherence Collaboration has been introduced, which aims to better align the preschool services to the early grades. As a part of the program, the district has created new phonics reading assessments and daily phonics-focused instructional lessons.
In Massachusetts,

Grade 1 teacher Lisa Hannifan

found great success by focusing on phonemic awareness. She works on early literacy by picking those reading materials that use phonics patterns and represent her community of students. Additionally, she has her students sound out high-frequency words phonetically.
Theme 4: Comprehensive Summer Learning For All Student Situations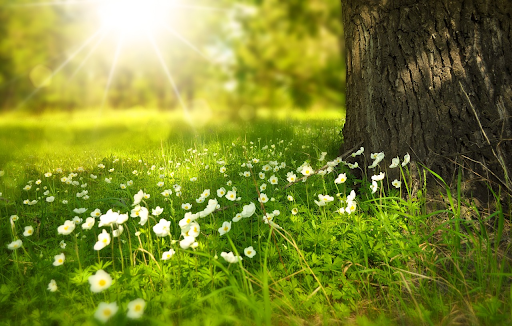 Summer learning programs have always been offered by schools, but now they are becoming essential to address the learning disruptions caused by the pandemic. These programs are utilized to provide instruction for students at risk of retention, offer one-on-one tutoring and group classes for targeted interventions, and even offer enrichment programs for students looking to prepare for the next grade.
Indianapolis Public Schools

(IPS) is combining traditional classes with enrichment programs in its new summer program. IPS says that it has made huge academic gains in 2021-2022 and wants to continue that by not just repeating classes, but also offering more intense one-on-one instruction. It is also offering an online resource for after-school programming, where parents can stay updated on all extracurricular options and get access to enrichment programming at no cost. 
The District School Board of Niagara

(DSBN) has approximately 5,000 K-4 students participating in its DSBN Summer HEAT program, to work on their literacy and numeracy skills. Leanne Smith, DSBN Superintendent of Secondary School Curriculum and Student Achievement, says that summer school has something for every student, whether it is learning recovery or preparing for the next grade. 
Memphis-Shelby County Schools

(MSCS) says that 56% of Grade 2 students are at risk of being retained because of a new policy aimed at increasing literacy skills. Most of these students are attending classes this summer. The policy requires them to attend 90% of summer school in order to progress to Grade 3. Jaron Carson, Chief Academic Office of MSCS says that after-school tutoring was offered during the school year and now additional interventions are offered via summer learning.
The

Waterloo Region District School Board

will nearly double the number of students in its summer learning program this year, from 620 to almost 1,200. The focus will be on early literacy intervention for Grades K-2 and early numeracy intervention for Grades 3-5. The program includes opportunities for group learning and even individualized learning where necessary, as well as speech and language support.
Theme 5: Long-Term Strategic Initiatives for Lasting Impact
At a time when reading proficiency rates are not up to par across North America, school districts are taking a proactive approach to improve early literacy by considering new learning approaches, expanding schools, and acquiring valuable literacy resources. They are formulating long-term strategic plans that consider fresh perspectives capable of significantly raising the bar for reading proficiency.
Hillsborough County school district in Florida is working on improving reading and math scores for grades 3, 4, and 5. The 2021-2022 school improvement plan aimed to address teacher vacancies, lack of learning intentions, lack of understanding learning outcomes, and the lack of grade-appropriate rigorous educational materials in the

14 lowest performing schools.
Boston Public Schools

(BPS) has reached an agreement with the Massachusetts Department of Secondary and Elementary Education, whereby BPS will receive $10 million in the next 3 years to address long-standing deficiencies in language instruction, among other things. It's a systemic improvement plan that seeks to eliminate systemic barriers to educational opportunities.
Polly Smith, Kindergarten Teacher at

Pilgrim Lutheran School

(PLS) in Chicago, is in favor of a holistic approach to teaching in early childhood education. She says that at PLS, the teachers look out for basic literacy and numerical skills but recognize that all children progress differently. A whole-child approach meets each child where they are in terms of academic social-emotional development and focuses on the cognitive growth of each child by teaching important concepts.
Allentown School District in Columbus Ohio, has submitted their district comprehensive plan to the Department of Education. It states the goal to increase the percentage of Kindergarten and Grade 3 students reading at grade level by

21.2%

and

30%

respectively, by 2025. Furthermore, in the next three years, the district wants to increase its number of schools meeting the statewide average in English language growth and attainment from 50% to 80%.
The Warrensville Heights City School District and Cleveland Metro School Districts have been devoting additional resources, such as extra staff, and providing instructional time to students, to improve early literacy. Early literacy is one of the five performance measures in state school district report cards released by the

Ohio Department of Education

. The other four are achievement, progress, gap closing, and graduation.
Need More Ideas to Improve Early Literacy Education?
If these stories have been helpful in inspiring action for your school or confirming existing ideas, there's more in store for you! 
Stay tuned for our next article, which will feature 5 more themes!
At Sprig Learning, we are committed to supporting teachers and school leaders in the realm of early education, with a special emphasis on early literacy. Through our articles, we aim to shed light on the current landscape of early literacy in Pre-K to Grade 3.
If you haven't already, we invite you to subscribe to our blog by clicking the button below.