Literacy instruction is a multifaceted endeavour that involves a diverse range of roles, each contributing to the success of early learning and primary education. 
From Pre-K to Grade 3, educators, specialists, and support staff collaborate to build strong foundations in early reading and writing.
Sprig has previously written on the need to create the right team of literacy professionals in schools, whose contributions are invaluable to the ultimate reading success of every child in the classroom. 
This article in particular, focuses on the literacy aspect of early learning, and how all the different roles work together to increase the likelihood of children reading proficiently by Grade 3, regardless of their circumstances.
Some previously mentioned roles are recapped below, with a few new roles that are particularly relevant to early reading. Concise explanations of their job descriptions are provided, emphasizing their direct relevance to early literacy instruction. 
By understanding the collective responsibilities of these roles, it's possible to foster a comprehensive and coordinated approach to early literacy development.
The Various Positions That are Responsible for Teaching Literacy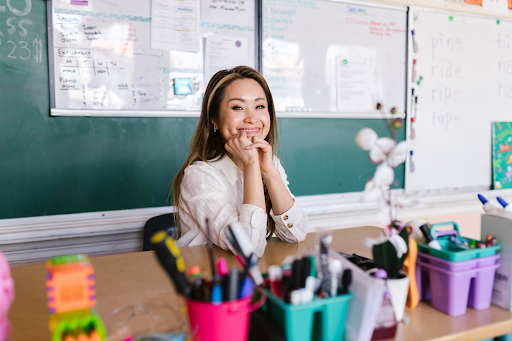 Classroom Teachers
Classroom teachers play a central role in early literacy instruction. They design and implement comprehensive literacy lessons, incorporating skill sets such as phonics, vocabulary development, reading fluency, etc. 
Teachers provide explicit instruction and tailor classroom lessons to meet the diverse needs of their students. They are expected to teach and guide early learners from emergent or even pre-emergent literacy to reading mastery, where they learn how to read and develop a passion for reading. 
Kindergarten to Grade 3 teachers, and their teaching assistants have critical responsibilities, which when accomplished, leads to desirable student outcomes.
Literacy Coaches
Literacy coaches provide ongoing support and professional development to teachers, assisting them in implementing effective early literacy practices. 
They work with educators to analyze student data, identify instructional needs, and implement evidence-based strategies. Through modeling, mentoring and collaborative planning, literacy coaches enhance teacher's instructional approaches.
In schools, literacy coaches can be program organizers, school leaders and also support providers.
Reading Specialists
Reading specialists are experts in diagnosing and addressing reading difficulties. They provide targeted interventions and individualized instruction to children who struggle with early literacy skills. 
These specialists assess students' reading abilities, develop intervention plans, and work closely with teachers and families to support student progress. 
Reading specialists follow key principles by which they are able to deliver on the student's reading potential.
Speech Language Pathologists
Speech-language Pathologists (SLPs) assess and address oral language difficulties, phonological awareness, and speech sound disorders that can impact early reading. 
School Librarians
School librarians curate a diverse collection of books, providing access to a range of genres, topics and reading levels. 
Librarians collaborate with teachers to integrate early literacy skills into various subjects. By creating a welcoming and engaging library environment, they inspire early learners to read. 
Educational Technologists
Educational technologists contribute to literacy instruction by leveraging digital tools and resources. It can include positions such as Director of Technology and Chief Technology Officer.
They assist in integrating technology into literacy lessons, supporting interactive and engaging learning experiences. 
Education technologists collaborate with teachers to identify and implement appropriate educational apps, digital reading programs, and online resources that enhance students' reading and writing skills.
They also build robust cybersecurity systems for schools that protect the privacy and security of student information.
Early Childhood Educators
Early childhood educators, including preschool teachers and childcare providers, lay the foundation for early literacy development in Pre-K settings. They create language-rich environments, implement play-based literacy activities, and foster early language and communication skills. 
Early childhood educators focus on oral language development, phonological awareness, and pre-literacy skills, ensuring a strong start to the reading journey.
Instructional Coordinators
Instructional coordinators develop and implement curricula and maintain educational teaching standards. They collaborate with teachers to develop and align curriculum, identify effective instructional strategies, and implement evidence-based practices. 
Instructional coordinators provide professional development opportunities for reading instruction, offer feedback and support to teachers, and ensure the coherence and effectiveness of early literacy programs.
Examples of Collaboration in Literacy Instruction
To create successful Pre-K to 3 readers, effective collaboration among the various roles in literacy instruction is crucial. 
The first section of this article introduced each role and highlighted a few collaborative aspects in the descriptions. In this section, we ask…
What Are Some Examples of These Importation Roles Working Together? 
Classroom Teacher/ Literacy Coach/Reading Specialist
Classroom teachers can share student data and instructional needs with literacy coaches and reading specialists, who can then use the information to provide targeted interventions and support for individual students 
Through regular data meetings, they can exchange such information to identify specific areas of improvement. 
Classroom Teacher/ School Librarian
School Librarians can provide classroom teachers with book recommendations and other resources that align with the standards and curriculum, promoting a cross-disciplinary approach to literacy. 
They can also co-organize engaging literacy events such as author visits and book fairs.
Classroom Teacher/ Educational Technologist
Classroom teachers and educational technologists can collaborate to integrate digital tools into literacy lessons. For example, they can jointly explore interactive reading resources that help assess, monitor, and track early reading skills. 
Classroom Teacher/ Early Childhood Educators/Speech-Language Pathologists
Classroom teachers, early childhood educators, and speech-language pathologists can collaborate to support oral language and early literacy development. 
They can engage in joint planning to align classroom activities with oral language goals and phonological awareness instruction. 
Instructional Coordinators/ All roles
Instructional coordinators can facilitate professional development opportunities that bring everyone together. The professional development sessions can share best practices, but also align instructional strategies with the collective goal to ensure a cohesive early literacy program. 
Working Together for The Betterment of Early Literacy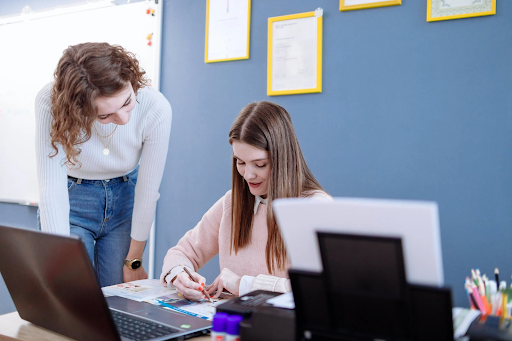 Sprig hopes this article will inspire and motivate school-wide planning to better organize early literacy programs from pre-kindergarten and through the primary grades. 
Every school year is so crucial in the early years, and thus commensurate actions are also required in this stage of early learning, of which collaborative planning is hugely important!
The collaborative efforts mentioned in this article promote a comprehensive approach to early literacy instruction, leveraging the strengths and expertise of each role to support the development of strong readers in the early years.
Everyone has to play their part, but the classroom teacher is often at the center of any kind of collaboration, since they are the ones who spend the most time with the students and provide the direct instruction , assessment and monitoring of early literacy throughout the year.
As such, it definitely helps to have the ability to share information across the early literacy team, whereby everyone can access relevant notes about student progress and regularly monitor and intervene as needed.  
Such visibility of information allows for better collaboration, where both class-level and individual-level decisions can be taken that optimizes student success.. With such resources in place, the entire early literacy team can work together efficiently, ensuring all students are  on the path to reading mastery. 
Add different members of your literacy team in Sprig Reading