Sprig Learning creates early learning programs that build early literacy skills and ensure every child reads confidently by Grade 3. Sprig's holistic approach sets it apart from most programs, in that it involves multiple individuals in supporting the success of the child.
This includes teachers, specialists, education administrators, staff, parents, caretakers, etc., all of whom coordinate their efforts to give the child the best early learning experience.
All of these early learning roles can be put into two categories. In-school and out-of-school. 
Last article, Sprig focused on the reading specialist, an extremely important role in any early literacy team. 
This week, we turn our attention to the literacy coach. Like the reading or literacy specialist, it's another in-school role that plays an invaluable part in teaching school children how to read.
Who Is a Literacy Coach?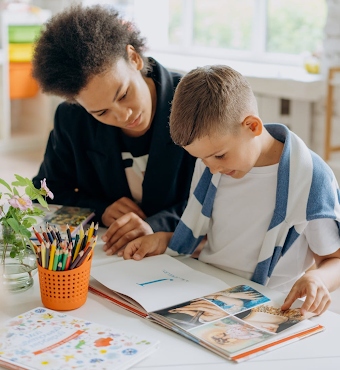 The literacy coach, or reading coach, is someone trained in early literacy and who is aware of all recent developments in reading research. They use these skills to show teachers how to more effectively help students learn to read.
The role of a literacy coach is multivarious. It involves planning for coaching, reviewing teaching and assessment practices, and organizing resources for early literacy instruction.
With literacy specialists, the focus is more on directly instructing students and supporting teachers where appropriate. With literacy coaches, the focus is more on the planning and collaborative process. It is constant co-creation in every aspect of teaching.
The literacy coach meets with teachers to listen to them and learn about their efforts, needs, strengths and concerns. They co-review the assessment data, student goals and student characteristics to set priorities. They also co-plot the teacher's schedule to match teaching goals to time allocations. 
The Literacy Coach in Action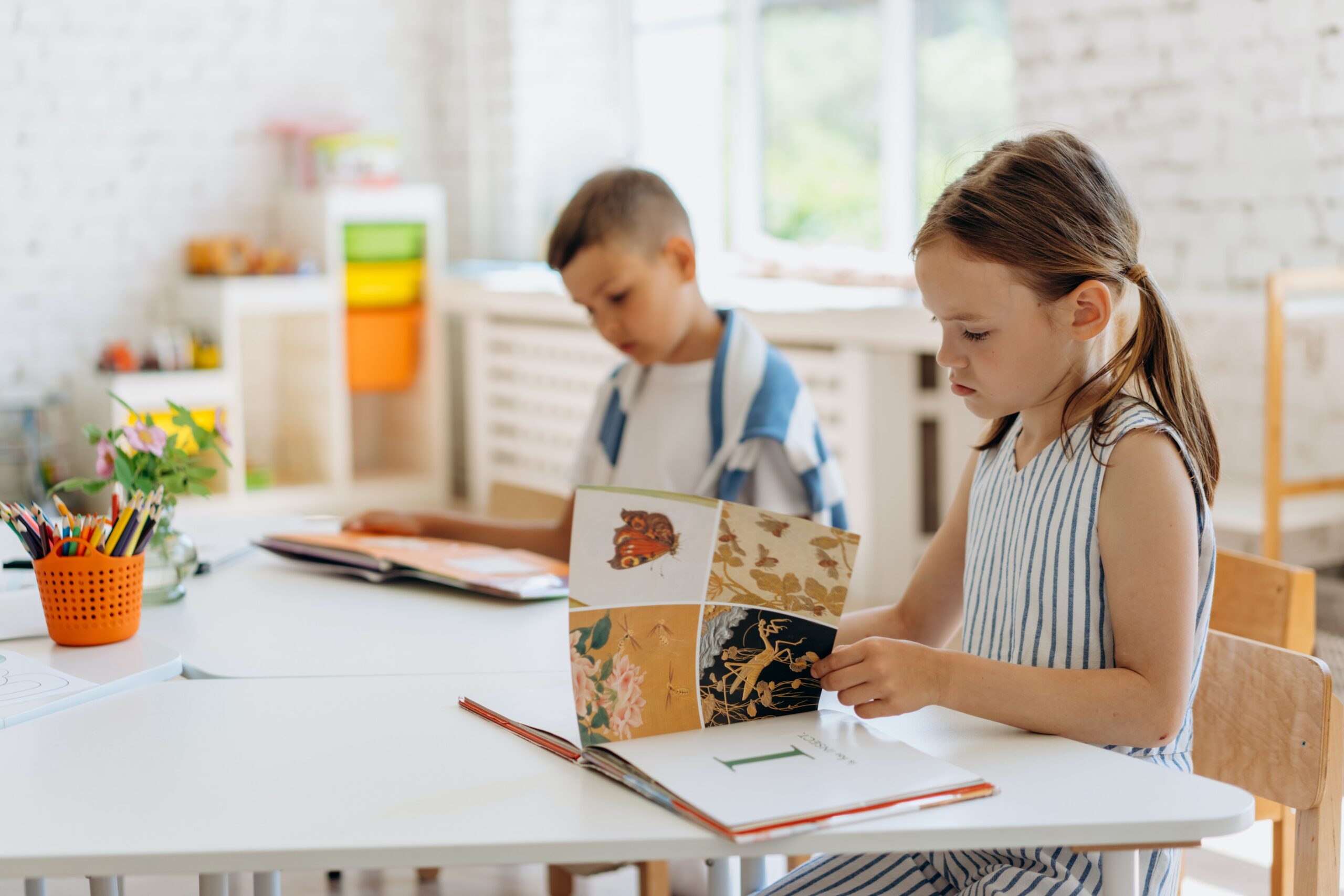 ​​Indeed, because of the diverse nature of the literacy coach role, it helps to understand what is expected of them.
A lot is expected from the literacy coach. The International Reading Association outlines the following five criteria for literacy coaches.
Excellent classroom teachers.

In-depth knowledge of reading, instruction and assessment.

Experience working with teachers in professional development.

Excellent presentation skills.

Experience in modeling, observing and coaching. 
All five criteria are equally important. To gain further clarity on how these expectations are executed everyday in the school, let's look at a qualitative study of literacy coaches in Ontario, Canada. 
The study found that literacy coaches served three major roles in their schools. Namely, school literacy program organizers, school leaders and support providers.
Program Organizers
As school literacy program organizers, literacy coaches perform organizational tasks such as following up with the ministries of education, corresponding with school board members, updating school evidence binders, organizing book rooms, and consulting with teachers to order new resources. 
School Leaders
As school leaders, the literacy coaches adopt new literacy initiatives and lead the way in conducting professional development sessions for teachers and guiding professional learning communities. 
Support Providers
As support providers, the literacy coaches act as the support person for content knowledge and resources. Teachers regularly seek advice from them about assessments, lessons and professional reading materials. The literacy coaches also provide emotional support, which consists of encouraging, thanking and rallying the teachers.
The Need for Literacy Coaching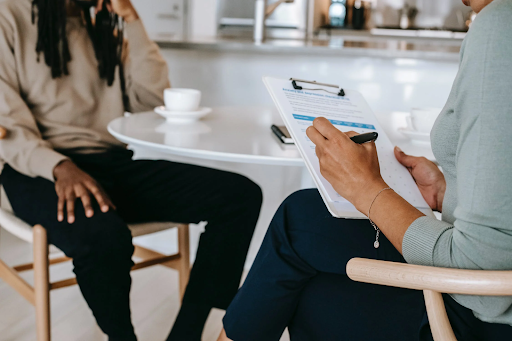 ​​It's hardly surprising that given everything literacy coaches do for teachers and early literacy programs, they have a tremendous impact on literacy achievement. 
In large urban school districts, literacy coaching has led to statistically significant improvements in student learning, teacher practice and classroom literacy environment. 
Children's Literacy Initiative did a review of nine studies that show that teachers who receive 14 hours of sustained literacy coaching show positive gains in their students' literacy scores. 
Furthermore, these gains are larger for teachers who receive 30 or more hours of literacy coaching throughout the whole school year. 
Keys to Effective Literacy Coaching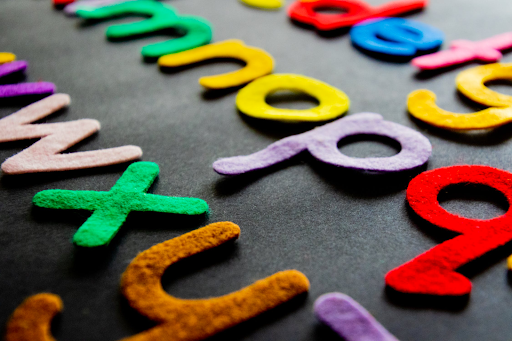 ​Given the importance of literacy coaching, how can they be better supported?
The research on effective literacy coaching points to several factors that influence the effectiveness of the literacy coach:
Coach's accessibility.

Teachers' ability to have one-on-one interaction with their coach.

Inclusion of teachers in the coaching planning process.

Adjustment of coaching model to meet local needs.

Principal's support for the coach.

Expertise on coaching material.

Adherence to the coaching model.

Resistance to the coaching model.

Respect for teachers.
These factors can be broadly summarized to state three findings. In order for literacy coaching to be effective, there needs to be:
Adequate collaboration between the literacy coach and the teacher.

Acceptance of the literacy strategy implemented in the school or district by all (strategy will include model and resources).

Appropriate modification of the literacy strategy, as needed.
Looking at literacy coach evaluations from 15 states, the vast majority of principals and teachers agree that the literacy coach is a helpful, knowledgeable and valuable resource for effective instruction. 
There seems to be enough support for the literacy coach role in its ability to collaborate with others and dictate the literacy strategy. It's the quality of implementation of the finer details of any literacy program that deserves a closer review.
It can be difficult to manually keep track of a literacy plan. With so many students and teaching roles involved, the right tools can make a world of difference.
Technology's Potential in Literacy Coaching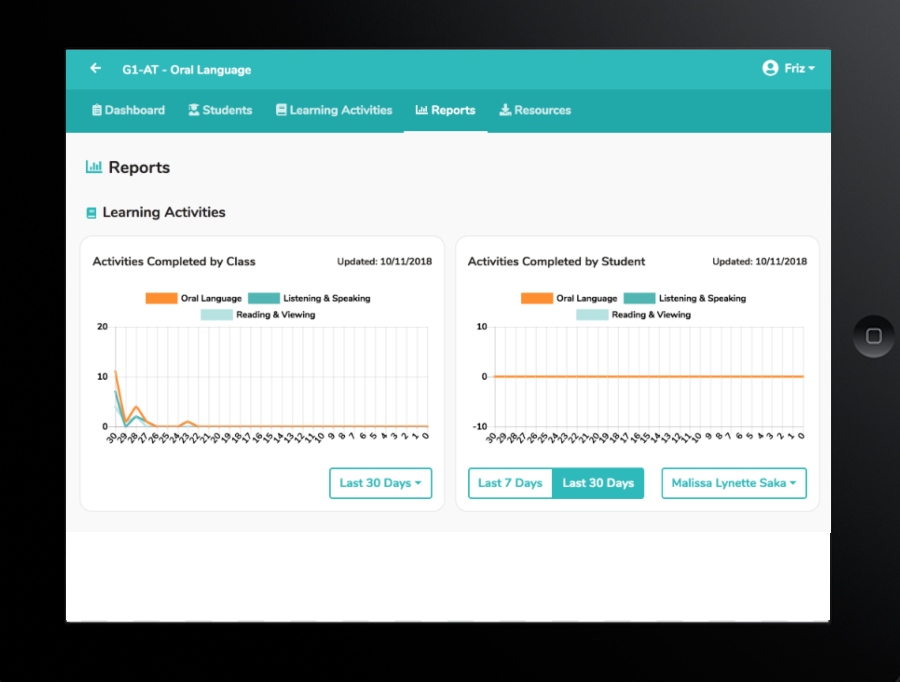 Picture: Report that shows learning activities completed by class and by student. *Sample*
Like most literacy related positions in school and elsewhere, the literacy coach has to evaluate the extent of technology use in teaching early literacy skills and concepts.
In a phonics-based reading program, it takes numerous repetitions to train the formative brain to access new information accurately. The right digital literacy program can systematically offer these review activities to a group of early learners. The teachers supervise these activities for one group of students so they learn the concept being taught, while engaging with another group for more direct instruction.
These groups can then be alternated, with the latter group practicing what they have been taught under supervision, and the former group being assessed for their new skill level for that particular reading exercise. 
Phonics instruction stresses the connection between written letters and spoken sounds. Direct, explicit and multi-sensory instruction of new phonemic concepts teaches literacy to students in line with the Science of Reading.
Such structured literacy programs are best delivered with the help of technology that keeps track of all lessons learned and organizes all lessons sequentially. 
Given all the hats the literacy coach has to wear, it definitely helps to have an evidence-based program in place where collaboration and instruction adjustment can occur.
The literacy coach and the teacher can co-plan for a class of students by looking at every essential reading skill that needs to be tackled throughout the year. By formatively assessing each student using the same program, they can discuss appropriate interventions when necessary.
Literacy Coaches Are Here to Stay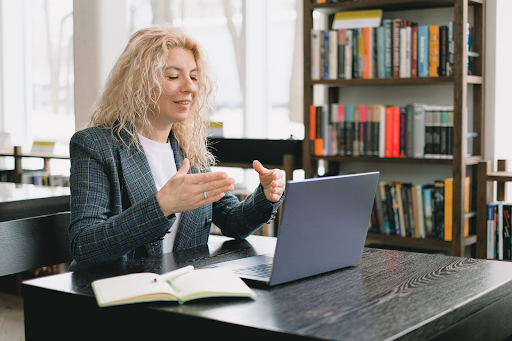 ​​Building early literacy skills and supporting learning recovery require high-skilled teachers in every content area. In literacy especially, schools need language professionals. 
Literacy coaches are becoming essential at a time when new approaches are being tried to improve literacy scores. The school relies on coaches for their collaboration, leadership and support.
Literacy coaches are in a partnership with teachers for ongoing job-embedded professional learning that increases teacher capacity to meet students' needs. So there is a potential to make long-term gains as well, where teachers' skills are leveled up from year-to-year. 
Literacy coaches greatly amplify teachers' reflection on students, the curriculum, and pedagogy. Such an enhanced and deliberate thought process leads to more effective decision making, characterized by data-oriented student and teacher learning.
This is part of an ongoing blog series on important early literacy positions. Sprig is all about doing whatever it takes to achieve literacy for all early learners. If you have any questions or ideas about how we can take further steps to bring forth literacy equity, please do get in touch.