Reading specialists, or literacy specialists, undergo specialized training that enables them to help struggling readers. They work with classroom teachers in the early grades to support and supplement reading instruction. 
They also have the added responsibility of assessing students and analyzing data. This is to identify students who may need further help and to monitor their progress. 
Reading specialists work on specific skills that are essential on the path towards reading mastery. They help reinforce these skills which the general curriculum may or may not cover. 
In the US, there are approximately 19,000 reading specialists. 
Approximately 4 million students are enrolled in Grade 3 in the US in 2022. We regularly read reports from different states about the percentage of Grade 3 and Grade 4 students scoring below the state assessment level for reading proficiency. It ranges from 20% to as much as 60%. 
Even if the lower quartile is considered, that means 1 million students are struggling to read in the US. It's quite a daunting task for reading specialists, with each reading specialist, on average ,responsible for supporting 52 students!
In this article, we look at the nature of the job that is done by reading/literacy specialists, evidence of their effectiveness, and put forward ways in which we can better support them. 
Understanding The Role of Reading Specialists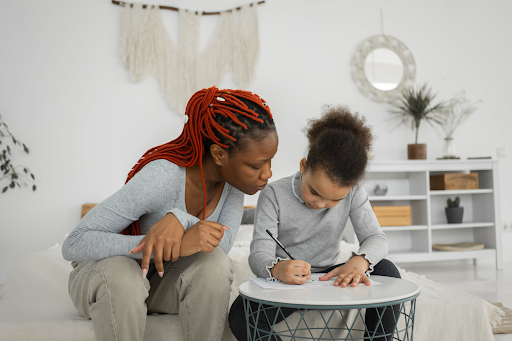 In order to support reading specialists, it's important to understand their role.
Though at times used interchangeably, the reading/literacy specialist, the reading teacher, and the reading/literacy coach are different roles. 
The reading teacher is the primary classroom teacher in the early elementary grades. They are responsible for teaching the language arts curriculum. 
The literacy coach role has many overlaps with the reading specialist, but one important differentiator is that the literacy coach provides in-class literacy coaching to the teachers. They are often involved in the planning process of how to raise the literacy achievement for a whole classroom. As such, they are more involved with teachers.
The reading specialist works more closely with students, and acts as a resource for teachers. They assess and instruct students, provide personalized instruction as required, and create literacy activities for the teachers. 
Due to their close proximity to students and knowledge of early literacy instruction, they have a special significance in any pre-K to 3 education team. 
Success of Reading Specialists
​​Reading specialists are well versed in structured literacy approaches. 
As more schools are shifting towards the Science of Reading in their early literacy strategies, the knowledge and training the reading specialist possesses has become a valuable commodity. 
Literacy specialists are able to combine their skillset with assessment tools to provide science-based reading instruction to the whole classroom, but also work on specific skills for those students that need the extra help. Thus, they are an ideal fit for early literacy intervention programs in schools. 
There is evidence to suggest that early reading interventions work best when facilitated by technology. In a study of seven schools in southwestern US in rural low-income communities, groups of students who received technologically facilitated early reading intervention outperformed their peers in all reading outcomes.
The Center for American Progress, a nonpartisan policy think tank, recommends the U.S. Department of Education give competitive preference to educational programs that provide teachers opportunities to work with certified reading specialists. 
This highlights the invaluable position of reading/literacy specialists in their ability to positively influence outcomes in early reading programs. 
Reading Specialists' Principles That Unlock Student Potential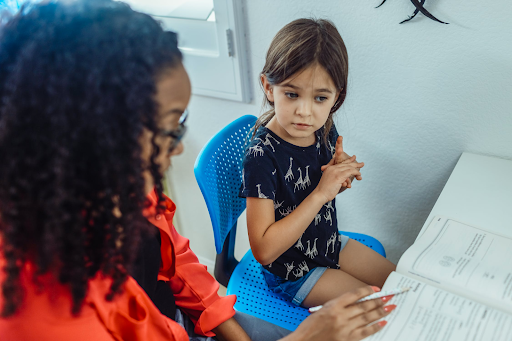 Sprig Learning aims to provide every child a fair shot at success. 
To maximize every early learner's reading potential, it's imperative we support our reading/literacy specialists. 
Reading specialists follow these four principles to raise literacy performance. These four important conditions have to be met in order to support our reading specialists.
1) Provision of resources and professional development opportunities that focus on the latest evidence based approaches.
Reading specialists need to use the right content and practices to teach reading to their students. 
Proven practices and educational materials should be chosen in order to empower reading specialists. With support from administrators, the most accurate and effective instruction can be provided to the students that is conducive to literacy achievement.
Professional Development should also focus on science-backed content and instruction. It can include grade-level meetings, workshops, professional learning communities, teacher collaboration, and conference attendance. 
2) Student assessments throughout the year for implementing effective differentiated instruction.
Reading specialists benefit from assessments that are formative, reliable and efficient. It's best when these assessments are easy to implement and are paired with a progress monitoring mechanism. 
With an intuitive assessment and monitoring system, reading specialists have more time to adapt instruction and deliver it to students. 
Taking the dual administrative burden of assessment and tracking off their shoulders, allows them more time to spend with early learners and work on those critical early literacy skills and concepts.
3) Immediate adjustments when interventions fail.
Every student is unique. It's possible that they fail to understand the instruction that is provided to them based on initial assessment. The reading specialist should be ready to adjust the:
number of learning activities in daily lessons (too many or too few).

level of direct and explicit instruction (more direct).

pace of instruction (slowing down the rate).

duration of each lesson (more or less minutes).

frequency of lessons (more or less in one week).

level of difficulty (appropriateness of the instruction level).

number of students in a learning group (more or less students).

educational materials used (appropriateness of the educational material).
4)  Setting comprehension as the ultimate goal.
There are two main goals at play here. First, the student needs to be able to read. Second, the student must be able to understand what they read. 
The Science of Reading takes a systematic approach to this, tackling the most fundamental reading skills first such as phonological awareness and phonics, eventually reaching fluency, and ultimately working all the way up to comprehension. 
Everything is done sequentially and systematically, so the basic building blocks of literacy are covered and no child gets left behind. It puts reading specialists in a strong position where they do not have to remediate years or months worth of missed learning. Rather they can work to unblock whatever difficulty the early learner is facing at present.
Supporting The Whole Early Literacy Team
It's not only literacy specialists that need support, but other members of the early literacy team as well. This includes the primary classroom teacher, the literacy coach, the literacy coordinator, speech language pathologist, and others. 
Literacy inequity is a challenge big enough to warrant the joint efforts of all. Sprig hopes to do its part.
By understanding the fine details and principles of success for each role, it's possible to bring everyone together for optimum collaboration. 
This is the beginning of our early literacy team series.The series will be continued next week, where the focus will be on literacy coaches.
If you have any questions about using technology for assessments and early literacy science-based instruction, do not hesitate to contact us.