Building on this week's article, 5 Emerging Themes in Improving Early Literacy, Sprig Learning is thrilled to present 5 more of such themes for success in early literacy.
Hopefully, this series has been useful in getting ideas and inspiration for taking on initiatives to improve the quality of early literacy programs in your classrooms and schools. 
There are more stories corroborating these themes, or exploring new themes that may be just as useful in rethinking existing literacy initiatives at your school.
Please subscribe to Root to Fruit, our twice-a-month newsletter on all things early learning, that thoroughly covers all such news items pertaining to early literacy improvement.
Stay completely updated on all relevant Pre-K to 3 news on early literacy.
Without further ado, here are 5 more emerging themes in improving early literacy. Let's nurture a generation of confident and enthusiastic readers together! 
Theme 1: Principal's Role in Literacy Improvement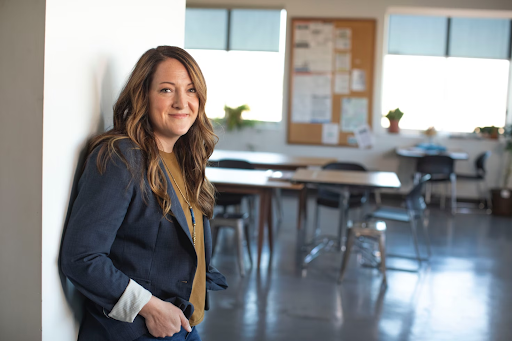 In early childhood education, the elementary school principal wields significant influence over school administration. Their guidance is pivotal in making informed decisions about early literacy, from implementing evidence-based instruction and assessments to adopting new curriculums and managing funds effectively. Hiring the right principal with ample experience is essential for success.
Jill Bjorge

is the new principal of Riverside Elementary School in Brainerd, Minnesota. Drawing experience from her background as a classroom teacher and literacy coach for many years in the school district, she wishes to provide every child a fun, safe and loving learning environment. Jill is a strong advocate of early childhood literacy, having previously developed a reading curriculum for Grade 3 that allowed her to meet the needs of a diverse classroom. 
Hamilton-Wentworth District School Board

will add a system-wide school principal to support principals with learning recovery initiatives at all schools. Additionally, a special assignment teacher will be added to provide system support to English language classes. Funding for this move will come from the $3 million that is left of the COVID-19 learning recovery fund. 
For the past 5 years at

Denver Public Schools

(DPS), the percentage of K to 3 students scoring significantly below grade level has hovered around 22%. In 2021, DPS performed worse than all other big school districts in Colorado, whereas previously it fared at the top of this list. Inexperienced principals is cited as a major reason for this plummeting of scores. Henry Roman, president of the Denver Classroom Teachers Association, wants more hires with a "strong background in curriculum and instruction".
The Frank Defino Central Elementary School

,of Marlboro K-8 School District in New Jersey, has been awarded a national Blue Ribbon award, in recognition of high student achievement for 2022. School principal David Stratuik cited the school's Teacher Passion Projects as a highlight of the school and commended the staff's efforts in going above and beyond for students and their families. 
Last year, just 27.3% of Grade 3 students at

Jefferson Township Schools

in Ohio achieved reading proficiency. As an example of a response, Blairwood Elementary Principal Anne Watson said the district is using a state-recommended curriculum, assessing students multiple times a year to monitor progress, and intervening to help families of those students identified as needing more support. 
Theme 2: Curriculum Reforms
Schools are widely introducing new curriculums that align with the latest research, scientifically proven to enhance literacy and numeracy. Such a move was inevitable, and it set in motion the need  for effective professional development for the new content areas, seamless integration of new lessons, and their accurate assessments—all stemming from a well-crafted curriculum update.
As Alberta prepares to introduce its new K to 3 language and math curriculum, schools are adopting varied measures to prepare.

Wolf Creek Public Schools

in Ponoka were able to get three full days of professional development ready for all elementary teachers. Edmonton Catholic Schools grew its contingent of curriculum consultants to get teachers ready. Teachers from Black Gold School Division in Leduc are engaging more in teacher-collaboration

. 
The Ministry of Education in Ontario

will be investing $109 million in 2023-24 to improve young students' reading skills, introducing new early reading screening requirements and a standardized screening tool for students in Year 2 of Kindergarten to Grade 2. The funding will support additional specialist teachers, nearly 700 educators, and an overhauled language curriculum with a focus on mastering basic literacy from an early age.
Fort Worth Independent School District

(FWISD) is using a new curriculum with a greater focus on phonics and professional development. It's a departure from long-used leveled literacy interventions. Chief Academic Officer Marcey Sorensen says that the research shows "that leveling kids' texts and not exposing them to grade-level text" can be harmful. FWISD is also partnering with organizations this summer that focus heavily on reading, but also address the whole child. 
Spring results from K-12 comprehensive tests were released in the state of Washington. In a pattern noticed in most school districts,language and math scores increased compared to last fall, but are still lagging behind pre-pandemic levels. This is especially true for math scores, which faced a sharper decline compared to language proficiency scores in the last two years in the state. In response,

Central Valley School District

in Spokane, have begun implementing a new math curriculum this year. 
Joshua Elementary School

, in Lancaster, California, has adopted a new curriculum and is implementing more professional development for teachers to improve literacy scores for its students. After focusing on word recognition last year, as a part of its 3 year phonics program, the number of students not reading at grade level  dropped from 65% to 15%. In the current school year, the school has introduced a second new curriculum that focuses on language comprehension. 
Theme 3: Regular and Comprehensive Assessments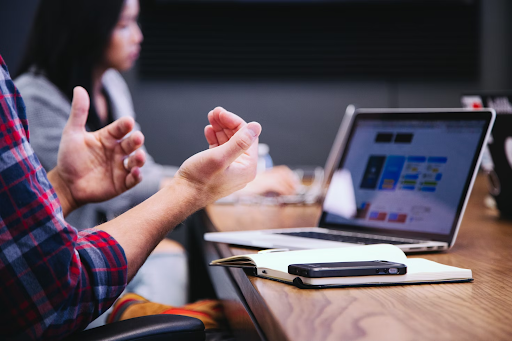 The demand for frequent and holistic assessments is evident across North American schools. With the increased diversity of students in classrooms, in both ability and cultural and linguistic backgrounds,  teachers require a deeper understanding of each student's unique educational circumstances. Regular monitoring ensures their comprehension of taught concepts. 
The Southern Berkshire Regional School District in Sheffield, Massachusetts, has seen a

38%

increase in math skills for its Kindergarten to Grade 8 students. Superintendent Beth Regulbuto is happy with a new system of regular assessments that monitor student progress in real-time, instead of just assessing once a year. She attributes the improvement in math skills to the instant identification of skill gaps, which results in a greater individualized learning experience.
The Algoma District School Board (ADSB) welcomed

68 multilingual students

speaking 16 languages for the new school year. ADSB has a student registration process which includes a family interview. It allows them to get information about each child's prior educational experiences, language profile and interests. As multilingual learners increase in enrollment, ADSB strives to provide a welcoming learning environment to all.
Theme 4: Small Group Instruction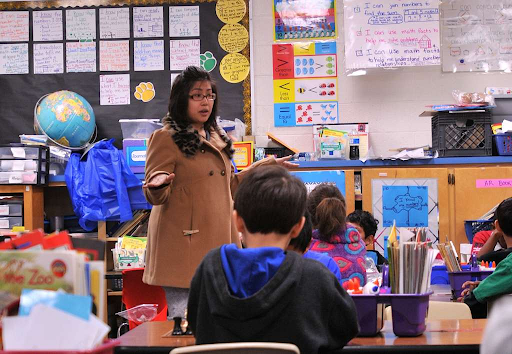 There is overwhelming evidence that supports the idea of differentiated instruction. Small group instruction is efficient at improving learning outcomes, and also effective to administer for schools, because the same lesson can be delivered to more than one student. As such, the shift towards scheduled small group instruction models for things such as interventions and summer programs is widely observed.
In

Chelmsford Valley District Composite School

's daily practice, there are more than 40 small reading groups and multiple targeted reading interventions. Reading Stars are rewarded to recognize an increase in reading level and are used to celebrate both individual and school success. The Ontario-based school was recently selected to participate in the Indigo Love of Reading Foundation's annual fundraising program. Donations will be used to purchase library books.
The Huron-Superior Catholic District School Board

ran their summer learning program in July. The program focused on students sustaining or making gains in literacy and numeracy skills. Students used engaging resources, games, and hands-on learning activities in small groups, to develop  effective strategies in reading, writing and math. They also had a chance to experience Indigenous stories, arts and songs. 
Carson City School District's

literacy plan for K-3 students has been a success in improving early reading interventions. Cheryl Macy, director of equity in curriculum and instruction, says that "schools have scheduled time for differentiated instruction to target specific student needs." But administrators believe that more professional development for teachers is needed to keep fourth and fifth-grade students on course to reading mastery.
Theme 5: Special Tools and Resources to Support Curriculum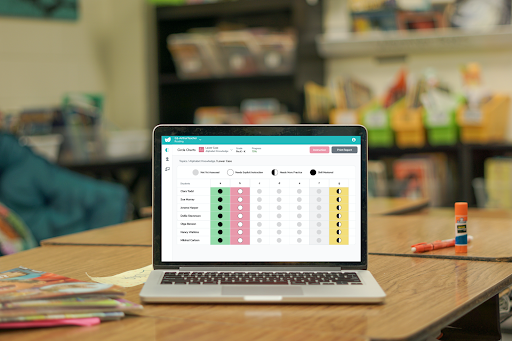 Amidst curricular reforms, as stated in theme number 2, the need for supplementary and complementary tools has emerged. Trained personnel and proper oversight are crucial in introducing and managing these new curricula, but the right learning tools and resources are equally vital when it comes to addressing areas such as instruction, assessment and intervention. Schools are witnessing positive results by embracing these tools to enrich the new curricula.
The Woodland Park School District

in Colorado performed very well in the Colorado Department of Education's (CDE) District and School Performance Framework. The CDE assesses district performance based on both student achievement and student growth. Tina Cassens, Director of Student Success, says that there was an "incredible gain in all scores" for kindergarten through Grade 3. One of the reasons stated for this is the implementation of the newly adopted K-5 literacy program.
Brewbaker Primary School (BPS) in Montgomery Alabama raised their percentage of proficient readers at Grade 2 from 18% in 2019 to

62% in 2022

. BPS has a 98% minority student population. Principal Jaclyn Brown believes that their school culture and adoption of a computer-based reading assistant were the two main drivers of this success. The latter is based on the Science of Reading. It listens to students read and applies customized interventions, saving teachers time spent on diagnostic work.
New Chief Education Officer of Chicago Public Schools,

Bogdana Chkoumbova

, was asked about the post-pandemic academic status of students and the efforts which have yielded best results thus far. Acknowledging that there is a lot of catching up to do, she emphasized strong classroom instruction and student support as being two major difference makers. She praised the schools that were "looking for quality curriculum resources".
Achieve Early Literacy Success with These Themes
In conclusion, these 5 themes offer valuable insights for achieving early literacy success. Consider how these ideas can inform your strategies and actions in your schools. If you found these themes helpful, don't miss part 1 of this article that was mentioned in the intro. Also, do explore 46 Stories of Improving Early Literacy Achievement in Schools, which was the original article to create themes out of stories such as these.