Protecting student data is a top priority for school districts and schools, and with the upswing of new edtech products on the market, it can be hard to qualify which tools offer the kind of protection that you and your students need. While some edtech companies may believe that following cybersecurity best practices adds extra complications to an already lengthy development cycle, Sprig Learning is fortunate enough to have security built into each and every product by design.
That added piece of mind is thanks to our co-founder, Faud Khan. Faud is an international leader in cybersecurity with over 23 years of experience in the field, and he is known for his work with the International Organization for Standardization (ISO), as well as his work with the International Electrotechnical Commission (IEC).
So who better to share what makes the Sprig Learning Platform so secure than Faud himself! Keep reading to hear exactly what it is that makes our education platform so secure, and what you should look for when choosing an edtech partner.
Here's a word from Faud:
With Sprig Learning, we had an opportunity to create an edtech product that was not only going to benefit the market from a holistic learning perspective, but one that provides enhanced privacy and security within the school ecosystem.
Cybersecurity is top-of-mind for most people, including us. As parents ourselves, we wanted to reassure our students, their parents, and their educators that we did everything in our power to identify and mitigate any risks to our online platform – as well as how we operate our company. I want to take this opportunity to share with you exactly what it is that makes Sprig Learning so secure. Allow me to dive into a little cybersecurity speak to help explain our process:
We take data security seriously.
So serious, in fact, that we have reviewed all of the possible ways in which our platform could be compromised. Every single one of them. Using a functional specification for our product development allows us to keep track of every component, identify potential risks, and methodically address each and every one. For a company that's less than a year old, that is a pretty big accomplishment.
The functional specification makes it easier for us to complete both a Threat and Risk Assessment, as well as a Privacy Impact Assessment – two key components in creating and maintaining a secure platform. To be brief, completing a Threat and Risk Assessment allows us to identify any potential weaknesses in our digital properties, and address each one to reduce any risk. The Privacy Impact Assessment, on the other hand, helps us to identify and record any components of our system related to personal or student data that may be at risk – then develop a plan to manage and mitigate those risks.
These assessments and documentation cycles have allowed us to establish a Software Development Lifecycle that reduces the overall attack surface of our platform. We test ourselves and our platform. Constantly. Maintaining a secure platform doesn't end once development is wrapped up. We aggressively monitor our servers for any sign of risk, and our multi-layered system ensures that if our web server were ever to become compromised, our student data remains safe. In fact, we even try to compromise our own platform with regular penetration testing in order to ensure that we did not make any mistakes in our code or in our server.
Our Promise to You.
As you can see from a security and privacy perspective, we have gone above and beyond the typical edtech standards. Our engineering team is strong in these disciplines, which helps us to grow and continuously develop our security and privacy controls as our business evolves. That is a commitment to all of the members of the Sprig Learning Team, and our promise to you – the Sprig Community. Should you have any more questions about our approach to security and privacy, please reach out to us at security@spriglearning.com.
Yours,
Faud Khan
Co-Founder and CTO Sprig Learning
For more information about a holistic approach to assessment or holistic education, send us an email at letstalk@spriglearning.com.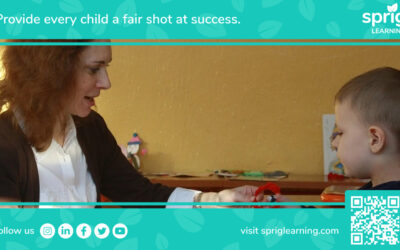 Through exploration of translational science, researchers have examined the many layers that exist between research and classroom teachers.
The existence of all these layers can impede the successful communication and adoption of research in classrooms.
But worry not, the gap between research and practice, and consequently, the achievement of early literacy success through practical application, can be bridged.
By addressing the three crucial factors outlined in this article, any school district, governing body, or elementary literacy team can enact policies or implement measures to successfully translate the latest research into actionable practices.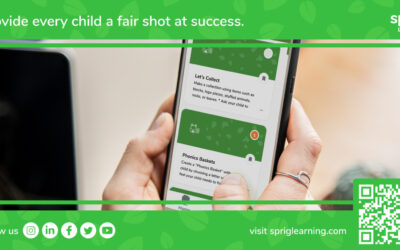 Sprig Learning has previously covered this all-important topic of parental involvement. In this special occasion, as a follow-up to the previous blog, four additional ways will be explored in which parents can actively engage in their child's early literacy journey.
Parenting is a balancing act, and in the realm of early childhood education, every bit of support matters.
So then, let's see four more ways in which parents can lend their support in early childhood education, especially to the cause of early literacy success.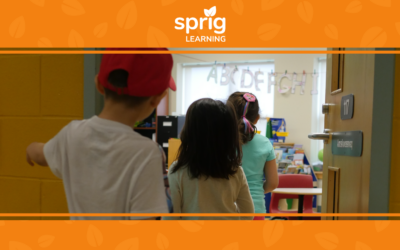 At Sprig Learning, our focus lies in finding effective early learning solutions tailored for teachers instructing preK to Grade 3 children.
The mission involves facilitating successful learning experiences by presenting proven strategies that have worked for various schools, families and communities.
Sprig has previously presented stories and themes centered around enhancing early learning in school districts. This article covers successful case studies. It sheds light on 5 compelling case studies derived from 16 different schools across the US.
Each case study is paired with key takeaways, providing valuable insights for both educators and administrators.