Protecting student data is a top priority for school districts and schools, and with the upswing of new edtech products on the market, it can be hard to qualify which tools offer the kind of protection that you and your students need. While some edtech companies may believe that following cybersecurity best practices adds extra complications to an already lengthy development cycle, Sprig Learning is fortunate enough to have security built into each and every product by design.
That added piece of mind is thanks to our co-founder, Faud Khan. Faud is an international leader in cybersecurity with over 23 years of experience in the field, and he is known for his work with the International Organization for Standardization (ISO), as well as his work with the International Electrotechnical Commission (IEC).
So who better to share what makes the Sprig Learning Platform so secure than Faud himself! Keep reading to hear exactly what it is that makes our education platform so secure, and what you should look for when choosing an edtech partner.
Here's a word from Faud:
With Sprig Learning, we had an opportunity to create an edtech product that was not only going to benefit the market from a holistic learning perspective, but one that provides enhanced privacy and security within the school ecosystem.
Cybersecurity is top-of-mind for most people, including us. As parents ourselves, we wanted to reassure our students, their parents, and their educators that we did everything in our power to identify and mitigate any risks to our online platform – as well as how we operate our company. I want to take this opportunity to share with you exactly what it is that makes Sprig Learning so secure. Allow me to dive into a little cybersecurity speak to help explain our process:
We take data security seriously.
So serious, in fact, that we have reviewed all of the possible ways in which our platform could be compromised. Every single one of them. Using a functional specification for our product development allows us to keep track of every component, identify potential risks, and methodically address each and every one. For a company that's less than a year old, that is a pretty big accomplishment.
The functional specification makes it easier for us to complete both a Threat and Risk Assessment, as well as a Privacy Impact Assessment – two key components in creating and maintaining a secure platform. To be brief, completing a Threat and Risk Assessment allows us to identify any potential weaknesses in our digital properties, and address each one to reduce any risk. The Privacy Impact Assessment, on the other hand, helps us to identify and record any components of our system related to personal or student data that may be at risk – then develop a plan to manage and mitigate those risks.
These assessments and documentation cycles have allowed us to establish a Software Development Lifecycle that reduces the overall attack surface of our platform. We test ourselves and our platform. Constantly. Maintaining a secure platform doesn't end once development is wrapped up. We aggressively monitor our servers for any sign of risk, and our multi-layered system ensures that if our web server were ever to become compromised, our student data remains safe. In fact, we even try to compromise our own platform with regular penetration testing in order to ensure that we did not make any mistakes in our code or in our server.
Our Promise to You.
As you can see from a security and privacy perspective, we have gone above and beyond the typical edtech standards. Our engineering team is strong in these disciplines, which helps us to grow and continuously develop our security and privacy controls as our business evolves. That is a commitment to all of the members of the Sprig Learning Team, and our promise to you – the Sprig Community. Should you have any more questions about our approach to security and privacy, please reach out to us at security@spriglearning.com.
Yours,
Faud Khan
Co-Founder and CTO Sprig Learning
For more information about a holistic approach to assessment or holistic education, send us an email at letstalk@spriglearning.com.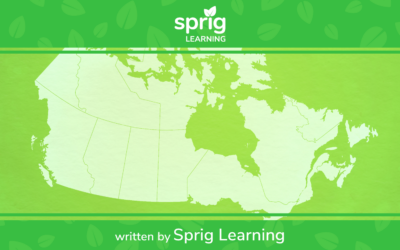 A holistic approach to education is often the answer to many of the challenges faced by school districts and policy makers today. This interactive map of Canada looks at the state of holistic education across the country.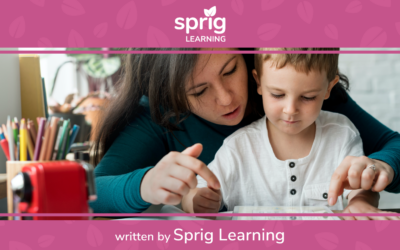 Early childhood education (ECE) has come a long way. Many important thinkers have left their imprint on how to educate children.
This article is being updated to double the number of key early childhood education influencers who are leaving their mark, from 21 key figures to 42 key figures.
These 42 people have made a difference in ECE and continue to do so.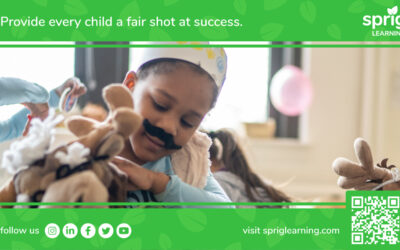 Puppets have always featured in early literacy playshops, and for good reason, because of their ability to attract and retain attention at an early age.
In this post, Sprig explores the many benefits of using hand puppets with young students to promote early literacy, and offers some tips and tricks for incorporating them into teaching routines.