We are thrilled to announce that the Sprig Learning Bookshelf has been named the
Tech Edvocate's Best Language Learning App of 2018
!
The Sprig Learning Bookshelf was built in partnership with Mi'kmaw Kina'matenwey of Nova Scotia, and provides Indigenous and non-indigenous students with access to guided reading in both the English and Mi'kmaw language. It provides early literacy support through levelled readers, and a variety of interactive features.
As an extension of the Sprig Learning Oral Language Program, the Sprig Bookshelf brings the stories of the Mi'kmaw people in Nova Scotia to life and provides access to parents, caregivers, and educators looking to extend learning beyond the classroom. Readers can choose to either read alone, or have the story read to them in either English or Mi'kmaw.
Beyond early literacy, the Sprig Learning Bookshelf acts as a tool for language revitalization among the Mi'kmaw community in Nova Scotia. Each of the four titles currently featured in the bookshelf was created in partnership with a working group of educators, community members, and Elders to represent the localized experience and culture of Mi'kmaw students. Speakers and non-speakers alike can see the Mi'kmaw language come to life, and promote language adoption and retention among some of their youngest speakers.
Download The Sprig Learning Bookshelf for free on the iOS app store for iPad Air today.
For more information about a holistic approach to assessment or holistic education, send us an email at letstalk@spriglearning.com.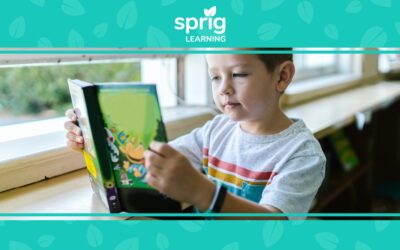 Indeed, schools should be well equipped to manage returning students that had varied summer experiences and were exposed to diverse learning opportunities. Some students may require more help than others in the form of one-on-one or group support.
But how can we mitigate the summer slide?
Or looking at it from a more positive angle, what if more learning opportunities were available during the summer so all students could continue to maintain and build their early literacy skills?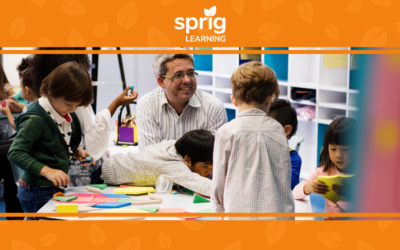 In a study on school readiness and later achievement, it's said that early math skills have even greater predictive power than reading and attention skills, when it comes to determining success.
Given math is such an integral part of early childhood education, we wanted to do a comprehensive roundup of all strategies written on this topic.
We present them in this article.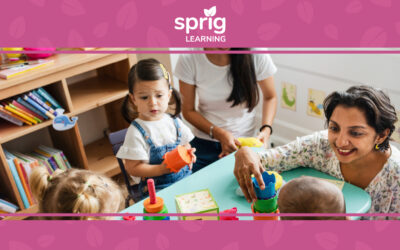 Despite all the challenges commonly faced by teachers, they are committed to the teaching profession to help students.
It takes an enormous amount of effort and dedication to teach preschoolers, kindergarteners and students in the early elementary grades. That's why Sprig Learning supports the teaching cause by designing holistic early learning programs for Pre-K to Grade 3.
For this year's National Teacher Day, let's take time to understand each teaching role to truly appreciate them!