The core values of Sprig Learning align well with the ethos behind using the Elementary and Secondary School Emergency Relief Fund (ESSER) funds.
ESSER is a type of fund which is non-competitive and state-administered. Every school entitled to receive federal funding is also eligible to receive the ESSER funds. ESSER released three stimulus packages, with the allotted funding increasing in each round. 
The Every Students Succeed Act (ESSA) is the main act that governs ESSER and all public education policy in the US.
To truly understand the basis of ESSER funding, it's important to understand the principles of ESSA.
ESSA says that all students have access to an equitable and excellent education. 
These values of inclusivity, equity and excellence are thus reflected in the allowable usage of the ESSER funds.
It is precisely Sprig's mission, to bring high-quality and equitable early learning to all young students from every community, being responsive to any cultural or linguistic differences. 
This article recommends the best usage of ESSER funds, by briefly reviewing its allowable usages and then looking at some examples of states who are appropriating the grant money to their educational institutions. It concludes with two specific recommendations on how to best use ESSER funds.
Allowable Usage of ESSER Funding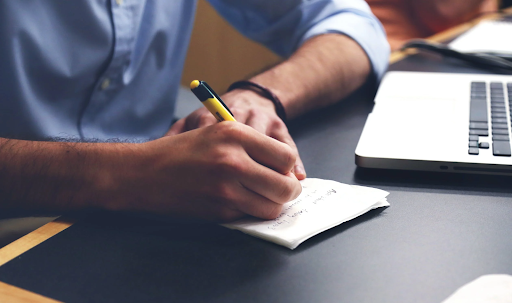 From coordination of response efforts, to addressing the unique needs of children, to training and professional development, there are in fact multiple allowable usages of ESSER funding. 
It's what makes a needs assessment so crucial. Several uses of the grants are permitted, but their best use depends on the particular school or school district, or the priorities of the state.
Here are some statements that describe the essence of what the funds are being used for. Each statement is followed by what Sprig is able to offer.
The ESSER funds are widely used to acquire or purchase three types of assets. Infrastructure, evidence-based programs and technology. 
Sprig Learning offers early literacy and numeracy programs that can be implemented in classrooms. These programs include classroom resources such as books and puppets, but also technology by which educators can assess students and personalize learning. It's an example of an evidence-based program that uses technology for assessments and instructional support. 
The ESSER funds are meant to advance equity in education. Any disadvantaged or marginalized student from any community is meant to receive the same high-quality education that gives them a fair chance at succeeding. 
Equity in education is something Sprig Learning is very familiar with, as its brand promise is to provide every child a fair shot at success. Sprig's raison d'être is to help every child succeed by implementing our holistic approach to assessment and learning to uncover and support each child's unique learning strengths, needs, and interests. 
The ESSER funds should be prioritized towards solutions that improve outcomes for all students.
Sprig Learning programs were designed to meet all early learning milestones, the effect of which is strongly associated with achieving both academic and social outcomes in later grades. 
In fact, the National Institute of Early Education Research (NIEER) states how focus on early childhood is a great ESSER investment. It writes that "high-quality preschool programs and exposure to a rigorous and engaging curriculum from Pre-K to grade 3 reduce the achievement gap and avoid more costly interventions in later grades."
Meeting early literacy and numeracy benchmarks are significant markers for success. Sprig allows educators to personalize learning for all students with activities that are designed to work on all relevant learning domains. 
In early literacy for example, there are several language- and print-related activities such as storytelling, answering questions, nursery rhymes and drawing.
All the learning domains overlap and are interrelated. However, there are learning milestones that must be met at each phase (i.e., infant, toddler, preschooler, kindergartner, all the way up to grade 3).
 Sprig Learning programs allow the educator to see the level of the student at each phase.
What Is a Great ESSER Investment?
ESSER makes it abundantly clear where the funds are to be used. Refer to the table and the paragraph that follows it in this page for a breakdown of ESSER I, II and III funds. ESSER I and II are very similar in what is covered, and ESSER III is a cumulative version of what precedes it, with a special focus on learning loss. 
A great ESSER investment fulfills a particular need of the school that falls within the allowable usages of the fund. It helps to see some examples of how the funding can be used.
Examples of ESSER Funding Usage
Recommendation from Edtech Magazine.
EdTech says data analytics programs are a great ESSER III investment. 
By data analytics, it refers to tools that can show all student data such as grades, test scores, GPA, and attendance on a dashboard. It gives educators and administrators the ability to see where learning loss occurs. 
It also acts as a great time-saving tool for educators where they don't have to manually add data to spreadsheets.
Indeed, a dashboard is a must-have for any educational program these days. Sprig Learning has a dashboard that is accessible on both PC browsers and mobile apps where educators can interact with the learning portfolios of students in their classrooms.
Delaware
The Delaware Department of Education uses ESSER funds to provide digital books to students in all grades. It focuses on the acceleration model instead of remediation for literacy.
Monica Gant, the associate secretary of academic support for the Delaware Department of Education emphasizes unfinished teaching and learning versus learning loss.
She says "Learning loss indicates a deficit for students, where unfinished teaching and learning means that they haven't had that opportunity yet for a variety of reasons". 
Sprig also holds the view that rather than focusing on "learning loss", it's better to assess and uncover a child's strengths and interests.  This holistic approach to assessment can be used to personalize instruction for every student. 
Louisiana Department of Education
Louisiana Dept. of Education lists the following allowable uses of ESSER II and III funds:
Expanded classroom libraries so every child has access to books.

Homework programming and support to assist students.

Digital applications to improve parent, student, and educator communication.

Professional development and support with integrating educational services into online learning environments.

Transitional support for students (early childhood to elementary, elementary to middle, middle to high).
All of the above uses are extremely relevant to the overall learning outcome of every child. 
Some quick reflections:
It's best if a learning platform enables a connection between school and home, ensuring supports for parents and learning in the home . Active parental engagement is preferred, of which there are 4 kinds.
Sprig Home is a standalone app that can be used by parents to educate their kids independently or in collaboration with educators. 
It's great if libraries are expanded, even in the form of digital or animated storybooks. For example, new stories are always added to the Sprig Library app.
The use of funds to facilitate transition between grade configurations is also highly encouraged. Indeed, one unified view of the complete learning history of a student is needed, so their circle of support can best help them throughout the different phases of school life. 
Tennessee Department of Education
Reading 360 is a program that helps support early literacy development in the state of Tennessee. It helps students develop strong phonics-based reading skills by supporting districts, teachers, and families. 
Part of the program will involve administering an approved universal reading screener to all students in grades K-3 each school year, and report data to the state department.
It signifies the importance of the yearly summative assessment, apart from the ongoing formative assessments. Sprig Learning's annual holistic assessments serve the same purpose, where it ensures that all prerequisite learning needs are met before new concepts and skills can be taught to the student.
Best Use of ESSER Funds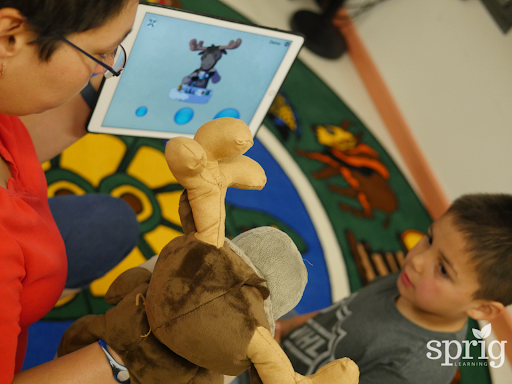 Close to $200 billion have been promised in the three rounds of ESSER funding. With the purchase of technology, it's possible to give a massive boost to educators to teach large classrooms full of diverse learners. 
It is time-saving, it enhances the quality of instruction by maintaining individual learning profiles of each student, and it elicits engagement from parents if used to communicate with them.
Given the numerous benefits of a technological aspect of learning program, the ESSER funds cover the purchase of education technology, including software, that promotes and facilitates substantive education interactions between students and classroom instructors. 
Sprig conducts holistic assessment using a touch-enabled classroom puppet. It allows students to freely and comfortably answer questions. Along with these answers, the perspectives of parents, the community and the educator are also considered in what is a 360-degree view of learning. 
Such a holistic approach to learning enables us to measure learning in school, in-home and in the community. It provides a true measure of early learning outcomes for every child.
Two uses of ESSER funding stand out in particular.
Regular Assessments to Measure Learning
In the US, approximately 70% of educators do not use or have access to high-quality standards-aligned curriculum. It's important that curriculums are aligned to a state's academic standards and have embedded assessments to track progress.
There is a need for high-quality instructional material, but also a regular assessment process by which learning is measured for students. 
Culturally Responsive Educator Backed Learning Material
In a randomized study, it was found that improving the curriculum was 40 times more cost-effective than reducing class sizes. 
Demographic and social factors are beyond the scope of control for education leaders, but responding to students' needs is very much doable. To this end, it's good to implement programs that are endorsed by educators and which are adaptable to different kinds of learners from all communities.
To learn more about how Sprig Learning fits the bill to accomplish the two objectives above, please reach out to us.