Technology isn't leaving anytime soon – that's a fact. With job markets desperate for digital skills and teachers desperate for support, devices have a place in today's education system. The trouble is, schools are adopting technology at an accelerating rate while the concern of cybersecurity lags behind. It's an issue that schools are starting to take seriously, but it takes two to keep student data safe.
In education, student needs should always come first. It's important for students to develop digital literacy, but it's even more important to protect their privacy. Technology will always collect information, but it's what companies do with that information that should concern educators. With more tech in the classroom comes more student data vulnerable to commercialization.
What schools need to look out for are companies that sell student data to advertisers. Advertisers use this data to create individual advertising profiles for more effective advertising in the future. The more information an advertiser collects, the more they can tailor their messaging to be more effective to each individual. It's a sickening notion to think students are being exploited, but it's an unfortunate reality.
What can schools do to protect student data?
First and foremost, schools should partner with edtech companies that care about students. From pedagogy to platform and privacy, your tech partners need to put students first. Ask for a copy of the company's privacy policy and make sure it looks something like this. If an edtech company values the best interests of students, they will not sell data to advertisers.
Another way to protect students is to use different devices in the classroom. Though it may be a seamless option, putting all of your school's digital eggs into one tech basket can be damaging to students and their privacy. When a student becomes too familiar with a company's products, they may become uncomfortable using other technology, creating brand loyal customers at a young age. It gives tech companies an opportunity to collect student data at every possible juncture.
There are resources available for parents to protect student data as well. The Parent Coalition for Student Privacy was founded in 2014 after the legal battle with former student data company, inBloom. The coalition formed with the concern that parents were ill-equipped to protect their children's privacy. The Parent Coalition for Student Privacy offers information and resources for parents who have had a hard time tackling the complicated topic of student privacy.
How does Sprig protect student data?
Using regulatory requirements and ISO cybersecurity standards, all Sprig software and platform services are held to stringent requirements to keep student data safe and privacy assured. Student privacy is critical and as such, Sprig does not sell or market any student data to third parties.
To further reinforce the importance of privacy, Sprig has teamed up with TwelveDot Security as its development partner. TwelveDot develops all of Sprig's platforms using only the latest digital security measures and requirements. For the last eight years, TwelveDot has been a global leader in cybersecurity, assessing and protecting organizations from data breaches and cyber attacks.
The fact is, there is only one way to fight the sale of information: with information itself. Staying informed is the only way to protect student data and the onus is on caregivers and educators to learn with students in mind.
Caregivers and educators need to work together to protect student data inside and outside of the classroom and educate themselves so that they can understand the technology their children use. It takes two to keep student data safe, make sure your education partners are in it for the right reasons.
For more information about a holistic approach to assessment or holistic education, send us an email at letstalk@spriglearning.com.
This article is dedicated to teacher's use of technology.
The majority of early learners may not use computers, tablets and phones in schools, but their teachers use these devices to manage planning, instructional and assessment data.
Thus it's very important to understand the importance of cybersecurity in schools.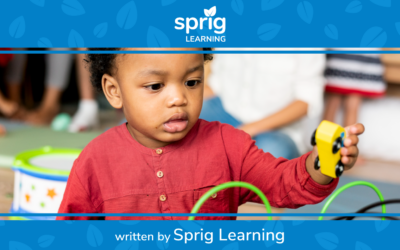 There are many initiatives to expand accessibility to public Head Start preschools, but such accessibility has to be matched with quality, or there is a risk of perpetuating the cycle of inequity.
In this blog, Sprig argues the case for high-quality preschools, addresses the issue of accessibility, and then gives the indications and characteristics that would be required to create a high-quality public or private early learning program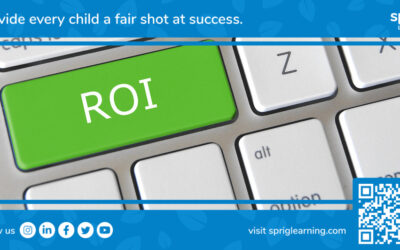 Education leaders do not seek a monetary return on their investments, but they do seek greater student learning and cost-efficiency. This is called the academic return on investment for schools. This article is about increasing the academic return on investment through early literacy initiatives.