Technology isn't leaving anytime soon – that's a fact. With job markets desperate for digital skills and teachers desperate for support, devices have a place in today's education system. The trouble is, schools are adopting technology at an accelerating rate while the concern of cybersecurity lags behind. It's an issue that schools are starting to take seriously, but it takes two to keep student data safe.
In education, student needs should always come first. It's important for students to develop digital literacy, but it's even more important to protect their privacy. Technology will always collect information, but it's what companies do with that information that should concern educators. With more tech in the classroom comes more student data vulnerable to commercialization.
What schools need to look out for are companies that sell student data to advertisers. Advertisers use this data to create individual advertising profiles for more effective advertising in the future. The more information an advertiser collects, the more they can tailor their messaging to be more effective to each individual. It's a sickening notion to think students are being exploited, but it's an unfortunate reality.
What can schools do to protect student data?
First and foremost, schools should partner with edtech companies that care about students. From pedagogy to platform and privacy, your tech partners need to put students first. Ask for a copy of the company's privacy policy and make sure it looks something like this. If an edtech company values the best interests of students, they will not sell data to advertisers.
Another way to protect students is to use different devices in the classroom. Though it may be a seamless option, putting all of your school's digital eggs into one tech basket can be damaging to students and their privacy. When a student becomes too familiar with a company's products, they may become uncomfortable using other technology, creating brand loyal customers at a young age. It gives tech companies an opportunity to collect student data at every possible juncture.
There are resources available for parents to protect student data as well. The Parent Coalition for Student Privacy was founded in 2014 after the legal battle with former student data company, inBloom. The coalition formed with the concern that parents were ill-equipped to protect their children's privacy. The Parent Coalition for Student Privacy offers information and resources for parents who have had a hard time tackling the complicated topic of student privacy.
How does Sprig protect student data?
Using regulatory requirements and ISO cybersecurity standards, all Sprig software and platform services are held to stringent requirements to keep student data safe and privacy assured. Student privacy is critical and as such, Sprig does not sell or market any student data to third parties.
To further reinforce the importance of privacy, Sprig has teamed up with TwelveDot Security as its development partner. TwelveDot develops all of Sprig's platforms using only the latest digital security measures and requirements. For the last eight years, TwelveDot has been a global leader in cybersecurity, assessing and protecting organizations from data breaches and cyber attacks.
The fact is, there is only one way to fight the sale of information: with information itself. Staying informed is the only way to protect student data and the onus is on caregivers and educators to learn with students in mind.
Caregivers and educators need to work together to protect student data inside and outside of the classroom and educate themselves so that they can understand the technology their children use. It takes two to keep student data safe, make sure your education partners are in it for the right reasons.
For more information about a holistic approach to assessment or holistic education, send us an email at letstalk@spriglearning.com.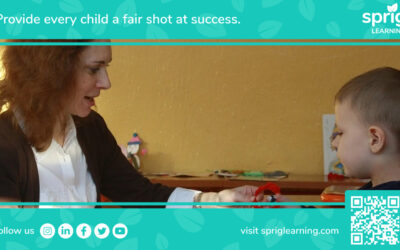 Through exploration of translational science, researchers have examined the many layers that exist between research and classroom teachers.
The existence of all these layers can impede the successful communication and adoption of research in classrooms.
But worry not, the gap between research and practice, and consequently, the achievement of early literacy success through practical application, can be bridged.
By addressing the three crucial factors outlined in this article, any school district, governing body, or elementary literacy team can enact policies or implement measures to successfully translate the latest research into actionable practices.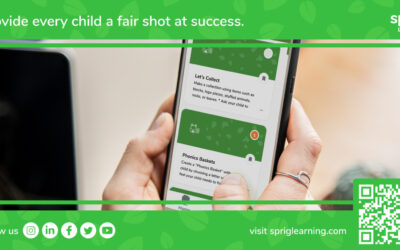 Sprig Learning has previously covered this all-important topic of parental involvement. In this special occasion, as a follow-up to the previous blog, four additional ways will be explored in which parents can actively engage in their child's early literacy journey.
Parenting is a balancing act, and in the realm of early childhood education, every bit of support matters.
So then, let's see four more ways in which parents can lend their support in early childhood education, especially to the cause of early literacy success.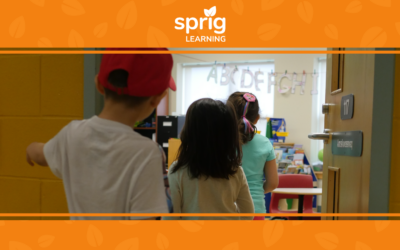 At Sprig Learning, our focus lies in finding effective early learning solutions tailored for teachers instructing preK to Grade 3 children.
The mission involves facilitating successful learning experiences by presenting proven strategies that have worked for various schools, families and communities.
Sprig has previously presented stories and themes centered around enhancing early learning in school districts. This article covers successful case studies. It sheds light on 5 compelling case studies derived from 16 different schools across the US.
Each case study is paired with key takeaways, providing valuable insights for both educators and administrators.