COVID-19 brought the entire world to a standstill. Arguably, the education sector was the most impacted. School closures for nearly six months are having a profound impact on young learners.
According to UNESCO, approximately 1.5 billion children were affected by school closures across 195 countries due to COVID-19. While school closures were in the interest of children's physical health, students are impacted differently depending on their ability to access consistent, support-based remote learning opportunities. It is estimated that this has widened existing gaps in learning needs for many marginalized students, when compared to their peers.
The 'COVID Slide'
Researchers from across the world are using historical studies on summer learning loss to estimate the impact of academic achievement from school closures due to COVID-19. They have termed this the 'COVID Slide'.

An analysis from Illuminate Education found coronavirus school closures have likely caused a COVID slide of two to four months of learning loss.  The gaps are expected to be less pronounced for students who have frequently interacted with teachers compared to those who did not. Specific to young learners, the research suggests students will have significant gaps in both reading and math skills, with reading loss of about two months across the K-2 grades, and greatest for kindergartners.

NWEA research suggests students will return to school in 2020 with roughly 70% of the academic progress in reading skills relative to a typical school year. The impact on math skills is expected to be worse as students are likely to return with less than 50% of the normal skills acquisition, causing students to be a full year behind from what we would observe in a typical year.
The impact on marginalized students
September is here. In North America, teachers are welcoming students back the way they  do: with open arms and nurturing hearts. Of course this year, their classrooms look different and there is a focus on physical distancing and other measures to keep children safe.
Over the spring and summer, students who thrived during the unplanned remote-learning environment will return to their classrooms along with their peers—many who struggled over the same period. Many students may have experienced difficulty with internet connections, accessing computers, finding support from their families, and in some cases, simply accessing adequate food and shelter.
The shift toward remote learning at home during the pandemic exposed long-standing inequities throughout our education system—highlighting divides between socioeconomic, geographic, and racial cohorts.
The wide variety of experiences at home over the past six-month period will be magnified in 2020, highlighting the existing academic gaps and diverse learning needs and abilities of students. Many students who find themselves behind their peers will need extra support from their teachers as well as their families at home.
What can schools and educators do?
This school year will bring a lot of exceptional challenges for educators. In a class full of 20 to 30 students with an increased gap in learning needs and abilities, it's going to be more challenging than ever for teachers to support each and every student – especially those who require extra support.  Schools should look to immediately address the following:
Holistic Assessment:
Identify early and often the learning needs and abilities through the use of formative assessment in the classroom. Take the opportunity at the beginning of the school year, while students are in-class to conduct assessments:
Be mindful of direct and indirect cultural biases that arise from the existing assessment tools you may use in your classroom;

Look to adopt holistic assessment approaches (like

Sprig Language

) that take a more comprehensive approach to understanding learning beyond the classroom, and look to support learning in the home and community.
Personalized Learning:
Schools and school districts will need to support teachers with innovative tools that will support the delivery of personalized learning for each and every student. Going back to school will require more differentiation than ever before – we need to look at technologies to support this:
Use data gleaned from early assessments to help inform differentiated instruction to ensure individual learning gaps and needs are addressed immediately;

Our

Sprig Learning

Engine can help teachers to do this at scale to ensure no students are left behind.
Support Parents at Home
In the early years, parents are pivotal to a child's educational success, and this has never been more true than it is today. Given the reliance of at-home learning leading up to this school year –  and increased dependence as the pandemic continues – schools and teachers need to dedicate time and resources to provide the necessary support for all parents but especially those who need it most:
Resources should include simple, easy to follow instructions for all parents and need to recognize the added stress all families are under during this pandemic;

Parents need help navigating curriculums and in understanding their child's learning needs – which requires consistent communication between teachers and parents;

Look to

Sprig Home

as a tool that can provide parents of young learners with access to simple, easy-to-implement learning activities that they can complete with their child; turning everyday moments into learning opportunities.

For more on supporting parents at home, read: '

When Parents Get Involved, Early Literacy Grows

' by Maureen Taylor, Sprig's Strategic Advisor of Learning and Governance.
As schools reopen, everyone must be prepared to support students, especially those who may be academically behind. Every learner is truly unique. In order to adequately support them, we need to understand their individual strengths, challenges and interests across a multitude of learning environments.  Support is essential in all areas: their school, their home and in their community.  We need to work collaboratively to determine the best way to assess and utilize data to help us mitigate the potential impacts of this pandemic.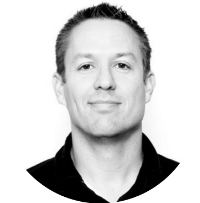 Jarrett Laughlin, CEO & Founder, Sprig Learning
Jarrett has worked with educational organizations across the world developing holistic and innovative approaches to measuring success in education.
His recent passion involves mobilizing research into action through socially innovative, community-based projects through his educational technology company, Sprig Learning.