A couple of weeks ago on the Sprig Blog, 10 actions to increase literacy equity in schools was covered. It's a highly recommended article for those who want to take action to address the existing literacy equity gap. 
The effort to reduce literacy inequity is a massive undertaking. It's one that requires multiple actions. The original research conducted to write that piece included more than 10 ideas! Thus, as a part two of the same series, Sprig Learning presents to you, "7 More Actions Schools Can Take Today to Increase Literacy Equity".
These 7 actions are just as applicable and research-based as those mentioned in the first part of this series. Sprig hopes some of these (if not all), are incorporated into future school improvement plans. 
Actions to Increase Early Literacy Equity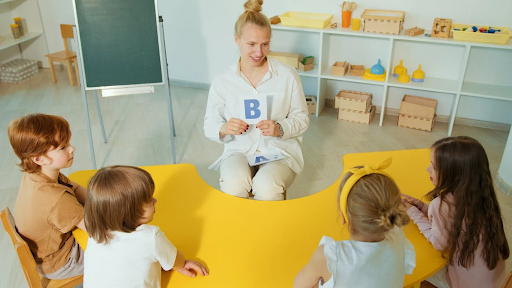 1. Strengthen Instruction Using What Has Been Proven to Work
For literacy equity to flourish, it's important that every student has access to  high-quality instruction rooted in evidence-based research.
For example, introducing phonics and phonemic awareness early on is a recommended practice for boosting literacy achievement. The National Reading Panel reviewed 52 studies of phonemic awareness instruction and 38 studies on phonics instruction to find that they produced positive effects on early literacy development, especially when applied in kindergarten and grade 1. 
2. Ensure Professional Development Is Aligned to Evidence-based Reading Instruction
With a push towards structured literacy that places an equal emphasis on both knowledge and practice of reading, it's important that preservice teachers receive the right training. But as some of the preparatory programs have not revised their syllabus yet, the professional development (PD) offered by schools and school districts must bridge the gap and effectively train all educators. 
When PD sessions address strategic reading instruction that is backed by extant research, educators are in a better position to address literacy inequity. Educators get access to new information which they can use to optimize their existing teaching practice. It's also an opportunity to review and align the vision of the school to mitigate literacy inequity. 
3. Create a Culture of Literacy by Explaining What is being Taught
To progress towards literacy equity, it's important to include young learners in discussions of what is working versus what is not. They need to understand all that is being done, and why it is being done, i.e. to provide themselves the best chance to succeed as an early reader, and in life.
The What Works Clearinghouse is an initiative of the Institute of Education Sciences that acts as a trusted source of scientific evidence of what works in education. It reviewed the literacy achievement literature to find 10 studies showing significant association between motivating and engaging instruction and the improvement of students' reading comprehension. 
It was recommended that the purpose of each lesson be explained, as well as the utility of various comprehension strategies. Students felt more confident knowing that what they were learning would help them to read. 
4. Improve Kindergarten Readiness using Data and Outreach
In an article published by the  National Conference of State Legislatures, it says that prekindergarten standards should align to each state's K-12 standards. In this way, kindergarten readiness is improved, which is a major factor in determining early literacy equity. Sprig created an evidence-based early Literacy resource map for the US, where one of the questions answered for each state is if the state connects birth to age 5 data with K-3 education. 
To address literacy inequity at its root, kindergarten readiness must improve. Where applicable, schools and the community as a whole can offer a helping hand to parents with either knowledge or learning resources. This can increase parental involvement, which is a big indicator of early reading success. 
5. Use Appropriate Differentiated Instruction Measures
In a report by Northwestern Evaluation Association on data-powered strategies for literacy development, the use of data to differentiate learning is highlighted throughout the main points. Sprig has written at length about the virtues of differentiated instruction (from the teacher's point of view) and personalized learning (from the student's point of view).
Among many of the positive qualities of differentiated instruction, its ability to mitigate literacy inequity is very potent. Having data of each student makes a world of difference in tailoring instruction according to each student's needs and abilities. Teachers are able to optimize instructional groups and lesson plans for their classrooms.
6. Provide Developmentally Appropriate Assessments
All early literacy researchers recommend the use of age relevant or developmentally appropriate assessments. Assessments provide valuable data that can be used to identify students who need extra support, and also inform instruction. 
It increases all around accountability in the school when there are enough detailed formative assessments. In order to increase literacy equity, there needs to be a working system that monitors the progress of every student. For different terms at each grade level, there should be a baseline expectation of where each student is on all of their foundational reading skills.   
7. Develop an Effective Intervention Strategy
Interventions should be applied early and as often as necessary to ensure young learners understand the concepts that are required of them to become a strong reader. Thus, early interventions must be modified to suit the specific skills and knowledge that is appropriate for each student. 
Applying an intervention strategy requires careful deliberation over the needs of both teachers and students, and the capabilities of the school itself.  It's not as easy as picking an intervention program and expecting greater literacy equity, regardless of the current circumstances. But after a proper needs assessment is conducted, a cost-effective and evidence-based intervention strategy is one of the best ways to narrow the literacy gap. 
Comprehensive Instruction for Each Student to Increase Literacy Equity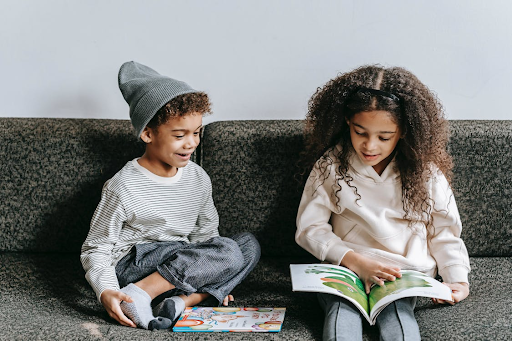 There is an increase in the discussion regarding what is the right approach to early literacy, analyzing both a structured approach and a balanced approach. It's important to keep in mind that it's ultimately the reading results that determines the efficiency of an approach. 
So it's crucial to not leave any stones unturned when checking if a certain addition to instruction would have made a difference in early literacy achievement. In this regard, it's good to be as comprehensive as possible when planning instruction. 
Kymyona Burk, a senior policy fellow at ExcelinEd and former elementary school language teacher, says that the focus should be on language acquisition and comprehension in the early years, where the teachers "explicitly and systematically teach their students how to decode". Alongside phonics and word recognition, she also vouches for sentence structure and vocabulary. 
When reading instruction covers all the bases that are recommended by research, the likelihood of a student achieving reading mastery increases, regardless of their current situation. When actions like those recommended in this article and the prior article of the series are taken, it greatly benefits every early learner.