For many reasons, 2022 was a fantastic year for Sprig Learning. 
Sprig is better equipped than ever to address the early learning issues facing schools and districts, particularly those involving literacy disparities in both language and math. 
Between every collaborating teacher, team member, and partner organizations, a lot has happened this year. Attempting to summarize it all in one article would not do it justice. 
Instead, to give you a sense of what has been going on, we pick a few key moments from the year.  
Augmented Reality— Innovation
Sprig takes pleasure in consistently delivering innovative early learning solutions that will improve student engagement and provide the greatest teaching impact to educators.
So to begin 2022, our team developed augmented reality capability that could be added to our animated storybooks to make them three dimensional. 
This feature continues to be under development and has not been deployed yet.  We are working with our existing schools, teachers and technology leads to finalize these features and boost student engagement in early literacy and language development.
Ontario Association for Mathematics Education (OAME) Event— Conversation
Sprig Learning presented its work at the Ontario Association for Mathematics Education golden jubilee event in early May. It was an amazing and interactive discussion with math educators on the need for early assessments, and teaching underlying math concepts which are predictors of subsequent math achievement. The event consisted of both a Sprig Math presentation and virtual booth. 
Sprig gave away a Sprig Math Classroom Kit in a live in-session draw to an attendee, containing manipulatives which have been shown to improve understanding of foundational math concepts in the early years. 
On the subject of numeracy, Sprig Math continues to experiment with play-based technology which leverages game-based learning to help both teach and assess math concepts. 
Partnership with Joyful Literacy Interventions and  Launch of Sprig Reading— New Beginnings.
Perhaps the biggest news of the year, Sprig officially announced its partnership with Joyful Literacy Interventions in June. The partnership was in the works for sometime, and it was an amazing moment in time to partner with an organization who was equally as committed to the improvement of literacy equity in North America. 
On the trails of that partnership, Sprig Reading was unveiled to the world in August. Sprig Reading is an evidence-based interactive tool for Pre-K to 3 teachers to teach the foundational reading skill sets. It was an amazing launch party, featuring presentations from leading early literacy experts such as Dr. Janet N. Mort and discussing effective reading strategies from experienced teachers that have consistently raised at-grade reading levels in their classroom.
Sprig Reading Professional Development Workshops
With many changes in curriculum and teaching practices, the need for relevant and timely professional development is greater than ever before. Recognizing this need, Sprig Reading launched its multi-part series of workshops that aims to help educators understand and implement best practices using Sprig Reading.
The inaugural workshop was free to attend for the public. Let us know if you are interested in the Early Reading Assessment, Instruction and Planning workshop, and we will send you an unlisted link. 
We have reviewed the components of professional development for excelling in reading instruction, and all Sprig Reading workshops are deliberately constructed to meet those benchmarks, so educators feel adequately supported to meet their school's vision and improve literacy for their students. 
Giving Tuesday Teaching Awareness Drive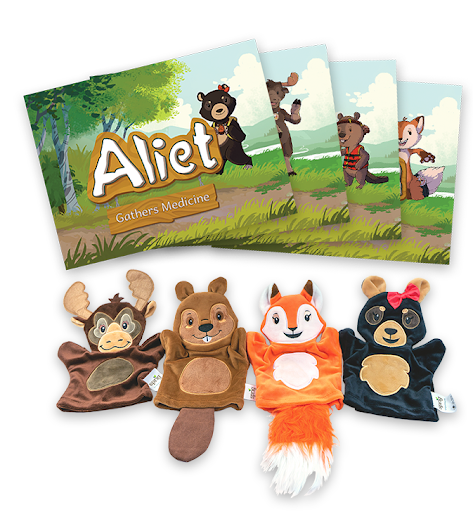 Following Sprig's tradition, we wanted to give back towards the end of the year in November! One of the key themes in our Sprig Blog posts is emphasizing the relevance of all the many teaching and teaching staff positions that contribute to the success of a student. 
Recognizing all of their efforts, we organized a giveaway contest in which we encouraged teachers to raise awareness of the complexities of teaching and entered them into a prize draw when they did so. We held the giveaway draw  on the Tuesday following American Thanksgiving, and picked a winner to  receive our entire puppet and storybook set, as well as a set of language cards.
What 2023 Holds for Us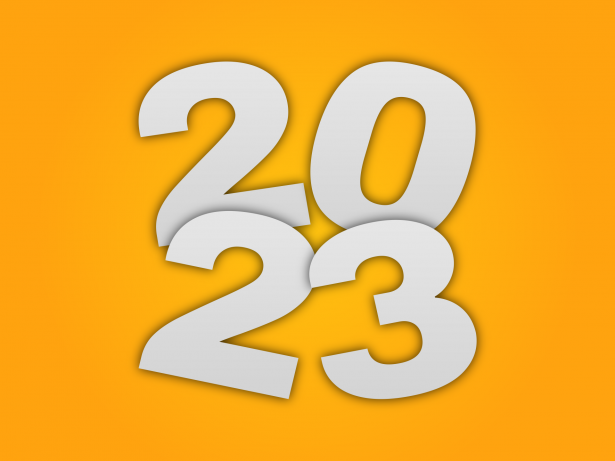 A lot has happened in 2022, but the thought of what's coming up next is what further motivates us to continue working to provide every child a fair shot at success.
Sprig Reading has reached over 100 teachers and classrooms in North America in just six months. We look forward to collaborating with other school districts and education professionals around the world that want to improve early reading instruction and increase student achievement.
We are eager to continue providing professional development to our schools and educators who are using Sprig Language and Sprig Math. In the latter half of the 2022-23 school year, the emphasis for training will be on analyzing student data from holistic assessments and using that data to drive instruction and assist early interventions.
Based on the fantastic and ongoing feedback we get from our Sprig educators, we look forward to releasing additional functionality and features for our core early years platform.
Happy holidays and best wishes for a prosperous new year from the Sprig Team! Tomorrow, our staff will leave for a break and return on January 3rd, 2023. We'll see you again, at the start of the new year!