As another year draws to an end, Sprig Learning would like to thank all of its educational partners, schools, teachers and well wishers for their continued support. As a purpose-built company, our goal at Sprig is to ensure every child receives a fair shot at success.
Here is a look back at the things we have accomplished this year to help us achieve our goal.
App Features
Our Sprig Language and Sprig Math programs were fortified with the latest best-in-class features on our iPad apps. Teachers can now track classroom progress straight from the dashboard on their Sprig app. The dashboard allows any educator to view their student's assessment results, their level of proficiency in language or math, and their learning activity completions. 
Additionally, educators are now able to view, search, save, filter and complete personalized activities on their app with the students in the classroom. This allows for a level of customization that was previously only available to teachers online.
Currently, we are busy introducing augmented reality in some of the featured stories in our programs. Stay tuned!
Sprig Home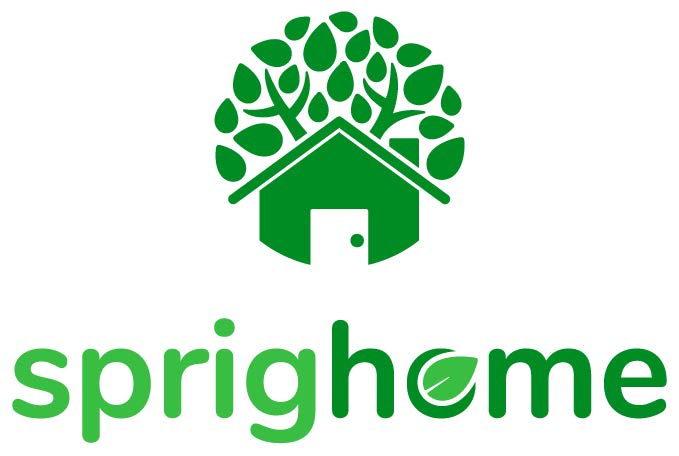 Sprig Home was launched in the summer of 2020, to help parents support early learning at home. When schools were closed because of the pandemic, Sprig wanted to support any potential missed learning opportunities by supporting parents with at-home learning ideas through the Sprig Home app. Parents were able to support fundamental early literacy and numeracy concepts and skills through easy-to-understand, at-home learning activities that fit into parents' daily routines.
Sprig Home was made freely available for download until the beginning of the school year, so parents had a chance to teach their kids during the summer learning slide, a phenomenon that exists every year, with or without the pandemic.
You can find the Sprig Home available on the App Store today!
Sprig Math Game for Kids
We are working on the development of a Sprig Math Game (name to be decided)  iOS app, focused on interactive, teacher-developed math activities that allow students to engage and learn the fundamental math concepts required for young learners.
The app will allow children to explore and master the necessary math concepts needed to be successful in Grade 1. Sprig is looking to launch the first version before Summer 2022. We are working in partnership with math specialists from Mi'kmaw Kina'matnewey, the Faculty of Education at Saint Francis Xavier University, and the Nova Scotia Ministry of Education, Nova Scotia.
Greater Reach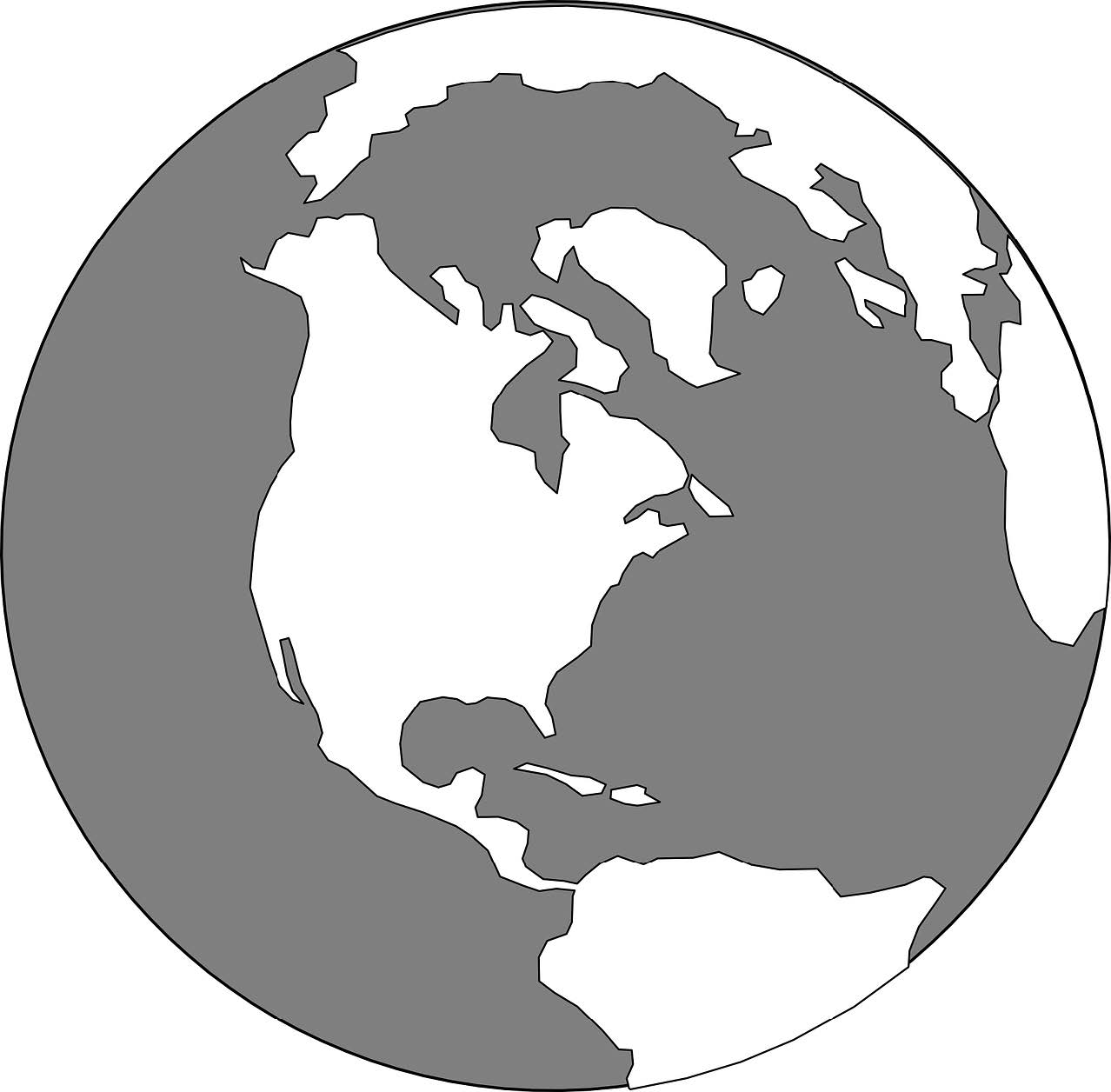 Sprig's early learning programs are now fully aligned to the curriculums of the following provinces in Canada: Nova Scotia, New Brunswick, Ontario, British Columbia, Manitoba, Yukon and Alberta. It's a great feeling to be able to design holistic learning experiences that fulfill all the curriculum criteria set by different jurisdictions.  We are also actively working with schools and organizations in the United States to align to many local and state curriculums. 
We have added over 200 new activities to our Sprig Language and Sprig Math programs. We will continue to add more, as we give educators, parents and other caregivers the opportunity to nurture the roots of young students. 
We are very pleased to welcome Elsipogtog and Tobique First Nation in New Brunswick as the newest Sprig schools. By creating high-quality early learning programs, we believe we are restoring education equity in all parts of Canada.
Videos for Language Revitalization
We are always adding new Indigenous stories to our Language Revitalization program. By collaborating with Indigenous Elders, narrators and speakers, we are creating engaging learning resources that can be used in schools to educate young students about Indigenous languages and cultures. Animated stories are a big part of this learning experience.
Some of these animated videos have been uploaded to YouTube for all to see!
Sprig Library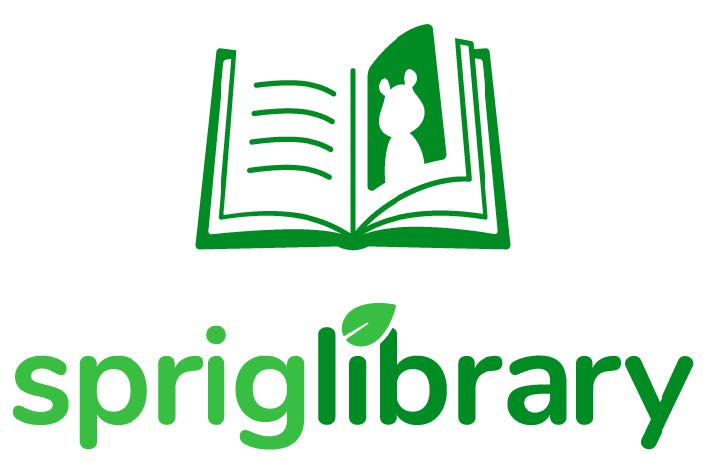 We now have English, Tsu'utina and Mi'kmaw languages in the Sprig Library app! The interactive flip-book pages provide a realistic experience for readers, while hidden sounds and animation help early readers stay engaged in the story. Coming in 2022, these stories will also be available in Cree, Dene and French languages.
Furthermore, we are also working on developing decodable texts for emerging readers. These text passages are a crucial part of a structured literacy approach which contain words made of letter-sounds.
The Sprig Store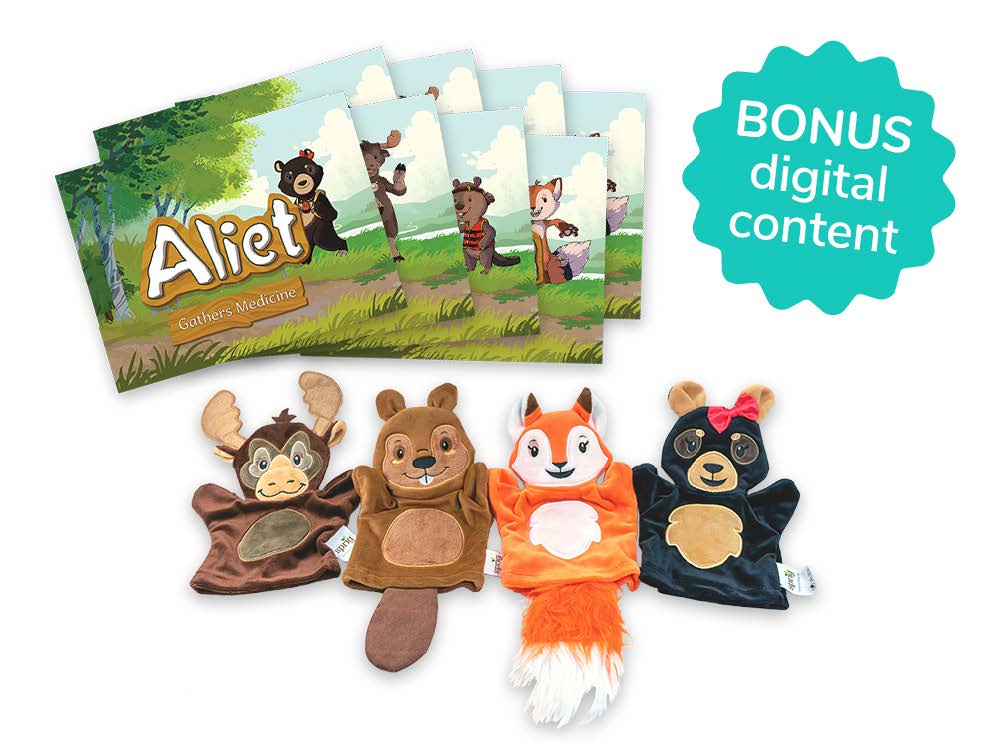 We launched the Sprig Learning Store in November. This was part of Sprig's response to help bring increased awareness to Indigenous cultures and languages across North America. 
We wanted to make the Indigenous-theme resources, developed with Indigenous educators and Elders,  publicly available for purchase for other school districts and educators across Canada and the US.
An Eventful National Indian Education Association 2021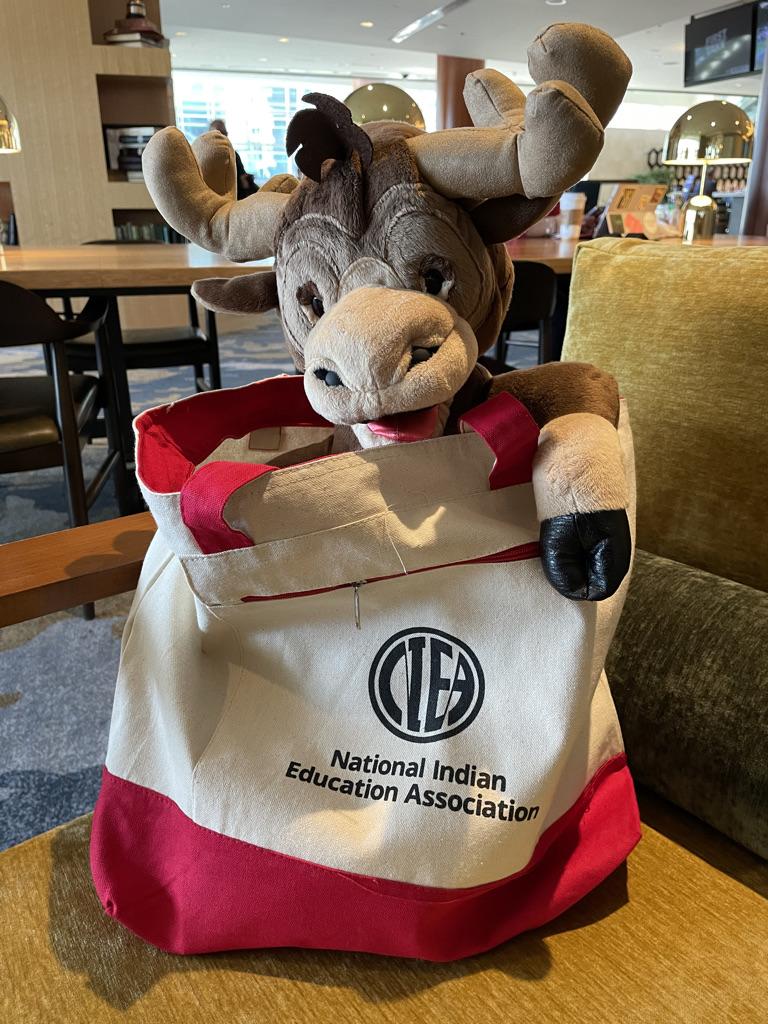 We attended and presented at the 52nd annual NIEA Convention & Tradeshow in Omaha, Nebraska in October. It was a wonderful event, with many participants who gathered together to discuss Indigenous education. The theme of the event was Indigenous sovereignty in education. 
Blaire Gould, Executive Director of Mi'kmaw Kina'matnewey, and Sprig presented the topic on Friday, Oct. 16 , Holistic Assessments: Improving Early Literacy Outcomes. It was very well received and later presented in a webinar on it on the same topic. The recorded presentation is available to all those who registered, but could not attend. If you are interested in streaming it as well, contact us and we will provide you with a private link.
Relaunched Newsletter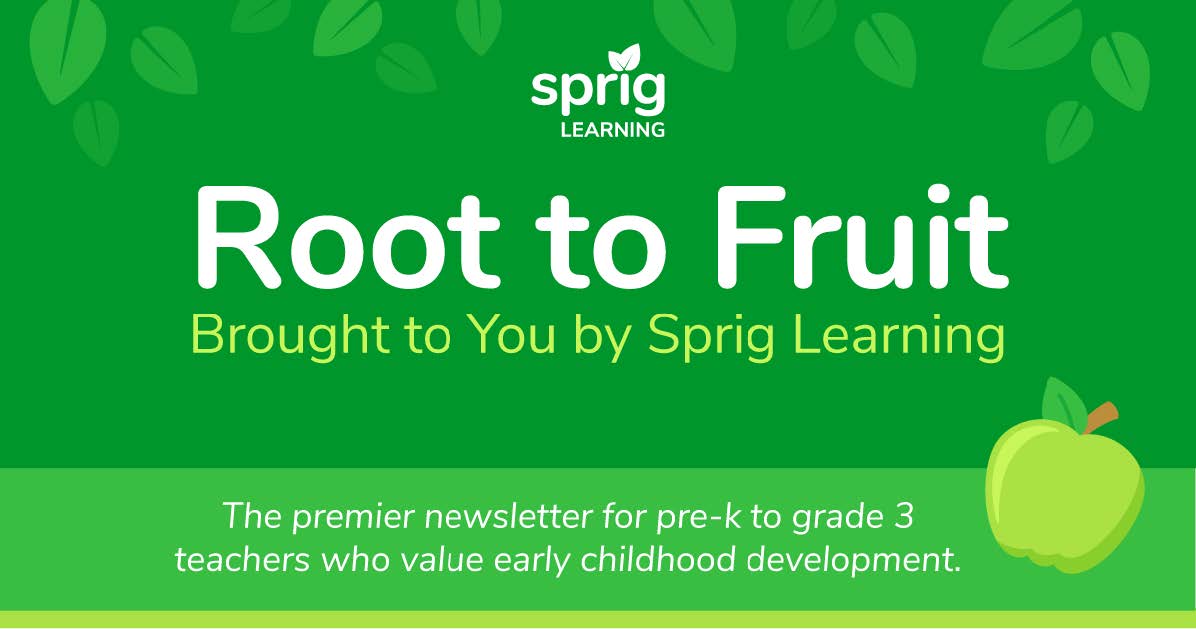 We relaunched our brand newsletter, Root to Fruit. Root to Fruit curates early learning industry news with original perspectives on issues that matter in early childhood education. 
In addition, it provides blog roundups from the insightful Sprig Blog. We present the latest and greatest information on early learning from four different lenses: school innovation, teachers, parents and indigenous education. 
If you have not subscribed yet, you should definitely consider doing so.
We are going to improve it further in the new year to add even more value for our readers.
A Message from Our CEO
It's one thing to write an annual review on behalf of the whole team, but we would be remiss without talking to our CEO, Jarrett, about his opinions on where things are and where things are going. So we asked him:
How was the year 2021 for Sprig Learning and what does the future hold?
While our team at Sprig has long been committed to ensuring all early learners have an equal shot at success in school and in life, this last year has changed the context in which we do our work – now and moving forward.  
At Sprig Learning, we adapted and innovated to continue to  provide the tools and resources needed for our students, teachers and caregivers. We collaborated and innovated to ensure our holistic learning programs could be delivered and effective in any learning environment, whether that be in-school, remote or hybrid.
We are fortunate to have incredible partners and we are grateful for all the ongoing support you continue to bring. In 2022, Sprig will continue to innovate to support all educators to be champions for early learning and to ensure all students have a fair shot at success both now and in the future.