Ottawa, May 23, 2023. Sprig Learning is thrilled to announce its participation in the Measures for Early Success initiative led by MDRC with funding support from the Bill & Melinda Gates Foundation. This groundbreaking initiative envisions a future where early childhood assessments play a crucial role in promoting equitable learning outcomes for all young children.
Reliable and unbiased information about children's needs, progress, skills, and classroom experiences is essential in building high-quality and equitable early learning systems. As part of the Measures for Early Success cohort, Sprig Learning is committed to developing a holistic and innovative math assessment tool for pre-K educators, children, and families to support more equitable early learning outcomes.
Sprig Learning Co-Founder and CEO, Jarrett Laughlin, states that, "Our team is encouraged by the immense potential of this initiative for all young children. It is an opportunity to reimagine the landscape of early learning assessments, where we leverage the power of equity driven design to support the unique gifts and ways of knowing for every early math learner, ultimately shaping a brighter future for early childhood education".
Through this initiative, Sprig Learning seeks to address the existing gaps in collecting reliable data on children's needs, competencies, progress, and classroom experiences in pre-K mathematics. The ultimate goal is to empower math educators with actionable insights to tailor instruction and support to meet the unique needs of every child, while also minimizing bias and administrative burdens.
Faud Khan, Sprig Learning Co-Founder and CTO, says "Being recognized as one of a handful of education solutions (and the only Canadian company) that is able to design and develop such an innovation in early learning assessment is truly an honor! At Sprig, we are committed to developing transformative technology that promotes equitable learning outcomes for all young children". 
Relishing the opportunity to expand upon our proven success in Canada, Sprig Learning eagerly looks forward to collaborating with our partners at Zeno Math, St. Francis Xavier University, Mighty Play and Mi'kmaw Kina'matnewey to turn this initiative into a reality for early learners throughout the United States. 
Dr. Lisa Lunney Borden, professor of mathematics education who holds the John Jerome Paul Chair for Equity in Mathematics Education states that, "It is important to design learning and assessment tools that are asset based and focused on understanding children's strengths. This initiative fosters the development of culturally enabling assessment resources that honor and value the culturally and linguistically diverse communities we aim to support". 
To learn more about the Measures for Early Success initiative and our involvement, please visit https://www.mdrc.org/news/announcement/pre-k-assessment-developers-selected-measures-early-success-initiative.  
For further inquiries and media requests, please contact Rahat at rahat.haque@spriglearning.com or dial (613)-212-2225.
About Sprig Learning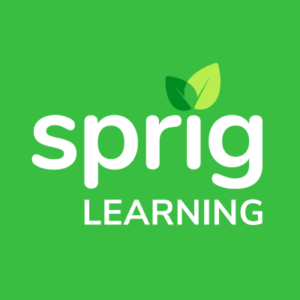 Sprig Learning builds evidence-based, personalized and culturally relevant early learning assessments and resources that provide every child a fair shot at success.