This interview was originally published by The Information and Communications Technology Council on Monday, March 9, 2020.
The constant proliferation of new educational technologies can distract from important questions such as "Is this software helpful" and "Is this even necessary?"
As digital technologies are continually integrated into our daily lives and into the learning experiences of our children, our responsibility is to determine the value of these digital tools. Is this piece of technology valuable for my child's learning experience? Will this tool help me better understand their challenges or strengths so that we, as responsible caregivers and educators, can make better-informed decisions for the future? As we wrestle with themes such as media literacy, screen time, security, health implications, worker displacement, it's only fitting that we also consider how they apply to education.
In this context, it's possible to see innovative organizations breaking the mould and redefining relationships. One company doing this, for instance, is Sprig Learning.
Sprig Learning founder Jarrett Laughlin flips the traditional tech-centric narrative of most educational product companies on its head by promoting the need for holistic education. Instead of developing a resource that may be helpful but not necessary for teachers, Sprig Learning's focus is all about aiding the student's learning experience.
We sat down with Jarrett in advance of our upcoming report Class, Take Out Your Tablets: The Impact of Technology on Learning and Teaching in Canada (slated for publication this spring) to chat about technology's impact on student learning, remote northern educational issues, and the involvement of communities and parents in early learning.
Hey Jarrett, can you start by telling me a bit about yourself and your organization?
I'm CEO and founder of a company called Sprig Learning, based out of Ottawa. We develop personalized, culturally relevant learning tools and assessments that are designed to support schools, teachers, families, communities and their students.
The story of Sprig started pretty early on, but we've been officially going for two years now. My work has been involved in Indigenous education for the last 15 years. I was working for an organization called the Canadian Council on Learning—a national NGO whose mission was to measure progress in lifelong learning across Canada.
It was that work that really highlighted to me the need for a more holistic, community-based approach to measuring success for Indigenous students. But not just Indigenous students, also those students that are more vulnerable in today's Canadian education system. Schools tend to teach to the average and teach down the middle, which leaves those students on the peripheries falling behind.
"We tend to teach to the average and teach down the middle, which leaves those on the peripheries falling behind."
What does holistic education mean to you?
At first, we look at a holistic approach to both assessment and instruction. If you think of a traditional or conventional school system, we rely heavily on teachers and the assessment tools they are provided with. At Sprig, we're building off that teacher's perspective on the learning process by embracing and incorporating the perspectives of parents, caregivers, the child themselves and their community.  In an Indigenous context, this community perspective is often an Elder.
We need to recognize that learning goes beyond the walls of the classroom. Learning happens in the home. It happens in the community and experientially on the land. We need to understand all of the learning opportunities for every student and bring that understanding to the teacher and the school so that they can better support their students. This holistic approach roots itself in more of a community-based approach to learning that has been defined and shared by Indigenous educators across the country.
Can you help us dive a little deeper into Sprig Learning's technology?
We have a Sprig Language program for three to six-year-olds that focuses on building oral language skills in the early years. Then we have a Sprig Math program that is focused on grades one to three. For each of those programs, we look at four things. First, we do a holistic assessment. Second, we use AI (artificial intelligence) to analyze the assessment results and personalize a learning journey for each child. Third, we then connect to parents and families to make sure we incorporate that holistic family approach. And fourth, we report back.
On the assessment side, this is where we use iPads to collect information that's digital and in a mobile format. If you can envision it, this is where we have a teacher holding a puppet in one hand and an iPad in the other. Through an eight-minute conversation with the student, almost 1200 pieces of data are captured in our cloud-based software. The iPad also incorporates a survey for teachers, caregivers, and Elders that ask them about their supports for oral language in the home, around the community, and at school.
Through this program, we're really focusing on listening and speaking skills as the foundation of early literacy.
The iPads allow us to have the child be engaged during the formative assessment that asks them to perform certain skills. The iPad allows us to observe and record the student's interaction and skills. We focus on their clarity of speech, their oral storytelling strategies, and their grammar structure. The rubric that is derived in conjunction with a parent, teacher, and Elder survey helps personalize that information in the student's individual learning journey.
This is where the 1200 pieces of data and metadata come into our Sprig Learning platform.  The data is analyzed and served back to parents and teachers in a friendly and accessible manner. Parents log in to see a tree at the beginning of its growth—as a Sprig. Their goal is to work with their child and make that tree grow by completing simple language activities each and every day. The activities that are listed for them are the recommendations that our AI platform has determined are best for them. Naturally, the list of activities is different for John than it is for Susan and Tommy. Everyone's activities consider the student's strengths, needs and interests from the 1200 pieces of data, which determines that "this is what you should be working on right now to support your language skills."
Meanwhile, the teacher also has a classroom tree and, despite working in a classroom of 20-30 students, they're able to leverage off the technology and provide personalized instruction for each student.
If you were speaking to an educator or community that might be interested in adopting your software, what would you say to them?
When we first speak with educators, we focus on the "why." What are the challenges they're experiencing in their schools? And a lot of them highlight the challenge of literacy results by Grade 3 for their vulnerable students. And for many, it's the Indigenous students in their school systems.
Grade 3 is a crucial marker for learning success. Up until Grade 3, the school system is focused on students learning to read. Once they hit Grade 4, the curriculum really speeds up and they begin reading to learn. If they're still learning to read in Grade 4 or 5, this is where they struggle and fall further and further behind.
This is why we focus on early learning as the most critical piece. So when we talk to an educator, we say, "Let's trace that back from Grade 3 or even a little bit earlier, when we really need that support in literacy and learning intervention." And that really starts before we're reading and writing. It starts when we're listening and speaking. We want to make sure they're developing those listening and speaking skills that ultimately become the predictor of literacy outcomes in Grade 3.
Are you comfortable sharing any promising case studies or successes?
Absolutely.
In the last five years, we've been doing a lot of work in Nova Scotia with the Mi'kmaw people through Mi'kmaw Kina'matnewey—a Mi'kmaw school board that supports 12 different communities. We've expanded this year to ten provincial schools in Nova Scotia as well. We're currently developing a four-year case study that actually evaluates the impact of the Sprig Language program for these students.
Of the students that completed our program, 91% showed proficiency in the reading behaviours that they need to get to by Grade 3, by the end of Grade 1. As for the listening skills, 54% of them showed proficiency versus 32% that were not in the program. So those gains within a year show the potential for students to hit that important marker before Grade 3 which is really our strongest predictor for graduation.
Is more technology in the classroom actually a good thing?
That's a good question. The real difference-maker for us is the use of "personalized learning." In classrooms of 20 to 30 students, we know that technology and personalized learning can help—especially among students with diverse learning styles, gaps, and behavioural needs. Technology can really play a role in supporting teachers to support all students.
Technology has also evolved quite a bit in the last decade. For personalized learning, we don't mean 1:1 iPads, where students are at their desks doing all the learning individually.  Personalized learning involves more of a process where the teacher becomes a facilitator of learning. Many of the successful classrooms we've seen are embracing this approach to technology and using it to support personalized instruction so that learning becomes much more of individual experience.
In terms of technology, what do you consider to be the leading factors that influence the learning and teaching process?
For students in their early years, some key technologies are the ones designed to be engaging. We work within the Apple ecosystem, where these tools allow students to experience things they can't in a traditional textbook. iBooks are a great example. You can dive in and have access to information on a particular page, but it can also create a non-linear path to learning that fosters independence and exploration.
In our work, we've also seen that technology helps address the issue of inclusivity and accessibility. Technology enables learners with different learning styles or needs, who may have been left out using traditional learning approaches.
What do you consider to be the factors related to technology that might negatively influence the learning and teaching process?
As teachers, we tend to move away from instruction toward a reliance on a device to do the work for us. We want to make sure teachers remain key facilitators in the classroom. Research shows the number one factor for students succeeding in school is the teacher. It's always been that way. I think it will always continue to be that way, regardless of the technology being used.
Based on your experience working with Indigenous communities, what are some of the barriers or challenges you've encountered in the past?
We work a lot with northern and remote communities, so accessibility in the form of consistent and predictable internet connectivity is the biggest challenge. The Sprig programs are able to work both offline and online, so if a community loses a connection, not everything dies down or becomes lost.
The second item relates to the fact that education technology is an interesting space that's grown exponentially over the last decade. Recent research shows that there are actually more subscribers than users of edtech. People are trying out and subscribing to new tools, but when you look at how often they're using that technology on a daily basis, it's a significant drop-off.
Our approach at Sprig is about how to make sure that we're developing technology that is used every day in the classroom. We monitor and reach out to our teachers to ask, "If it's not being used every day, why? How can we overcome those barriers?" Technology should be designed to save time and support teachers, and if it's adding time and becoming a barrier, then we need to look in a new direction.
The term "digital divide—referring to the unequal access to, or use of, technologies—is often referenced when speaking about Canada's Indigenous population. Have you encountered these issues personally throughout your work? If so, how does your organization help to address these challenges?
I would say the biggest issue for Indigenous communities regarding the digital divide is the issue of access. I don't see there is an issue about the capacity to use technology or the willingness and understanding to bring it into the classroom or to bring it home. There's no divide in that context that I've seen. It's the access that becomes a barrier.
With your work in education technology, do you think there are any positive trends that we're likely to see developing in this space in the future?
Yeah, absolutely. One of the trends that we've been seeing is the use of AI and big data to help drive instruction. I think that's going to take off quite strongly in the next little while. Also, I think continuing to look at engaging ways for augmented reality and virtual reality to assist the curriculum in a supportive and educational way is also important. This can provide students, like those in Indigenous communities that may not have access to explore learning around the world, with the ability to bring those environments to them and to their classrooms. I think those tools will see a lot of uptake in the next few years.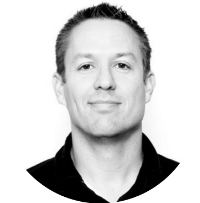 Jarrett Laughlin, CEO, Sprig Learning
Jarrett Laughlin comes from a family of educators and has been engaged in education research and policy development for over 15 years. He has worked for the Assembly of First Nations, Canadian Council on Learning, Ontario Ministry of Education, and most recently as the CEO and Founder of Sprig Learning. Jarrett has worked with educational organizations across the world developing holistic and innovative approaches to measuring success in learning. His recent passion involves developing socially innovative and community-based programs through his educational technology company, Sprig Learning.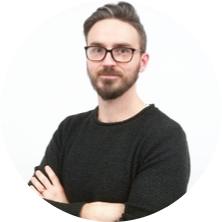 Nathan Snider, Manager of Policy and Outreach, Information and Communications Technology Council (ICTC)
Nathan Snider is the Manager of Policy and Outreach for the Information and Communications Technology Council (ICTC). Nathan has taught in the School of Business and Management at Canadore College and the School of Business and Information Technology at Cambrian College. He sits on the Board of Directors for the Near North Mobile Media Lab (providing those in Northern Ontario the means to produce and present media art) and the Enaagaazing Makerspace (an Indigenous community-led cultural production hub). Through his work, Nathan has been a committed advocate for tech accessibility in Northern Canadian communities. Nathan's previous research has focused on social and economic barriers to the ICT field facing Indigenous communities in Canada.