With most schools running either part- or full-time remote learning programs (or a combination of both), parents are advised to stay vigilant about doing everything they can to protect their child's data online. At Sprig Learning, we take online security and privacy very seriously and go out of our way to ensure that parents, educators, caregivers, and communities are protected at all times while using our online apps, programs, and services.
In part one of this data privacy-focused series, we have put together a list of the top five tips that we suggest to help parents make home-based online learning safe and secure:
1.Change default passwords: School boards often provide default usernames and passwords; and it is essential that you change these passwords to something more secure right away. Pro tip: never use the same password twice and consider using a password manager.
2.Use secure passwords: At a minimum, create passwords that are at least 12 characters long. Be sure to include a combination of alphanumeric and special characters (ie. exclamation marks, stars, hashtags, etc.) and don't ever share your passwords. Pro tip: password managers can generate random passwords for you!
3.Identify real time web risks – Make sure that you're always using the latest anti-malware software to identify risks while on the Internet. Pro tip: There are many free versions that we recommend, including these offerings available from companies such as: Sophos, AV, and EVS.
4.Create user profiles for your child – Keep your main computer admin accounts separate from those your child uses by creating individual accounts for each member of the family. Malicious actors (also known as threat actors) will often use the main admin account/admin rights to install software on a computer without your knowledge. By creating separate accounts for each child with limited access to local user rights, you greatly reduce the ability for unauthorized software and trackers to be installed.
5.Update Software Regularly – Be sure to turn on automatic updates to ensure you're always running the latest versions of all software that has been provided by the operating system and applications being used. This ensures that any security patches are quickly installed to greatly reduce your level of exposure to potential malware and viruses.
With these five tips in play for children using computers, you're doing your part to keep your data safe and secure. Stay tuned in the coming weeks for Part Two when we will discuss security tips for families using mobile devices.
In the case you'd like to do more research into this topic, here are some helpful links to review. Please note: Sprig does not endorse or receive any monetary rewards for any of the software we recommend. We have first-hand experience using them and have found them to be useful in providing the additional layers of protection for our staff.
Passwords – Resources on how to create strong passwords/remembering them:
howtogeek.com/195430/how-to-create-a-strong-password-and-remember-it
cnet.com/how-to/9-rules-for-strong-passwords-how-to-create-and-remember-your-login-credentials
mentalfloss.com/article/504786/8-tips-make-your-passwords-strong-possible
Resources on Real Time Web Risks:
avg.com/en-us/free-antivirus-download
avast.com/free-antivirus-download#mac (Mac, Android, and iOS)
Tips on creating user profiles:
support.microsoft.com/en-us/help/4026923/windows-10-create-a-local-user-or-administrator-account
(For Windows Users)
support.apple.com/en-ca/guide/mac-help/mtusr001/mac (For Mac Users)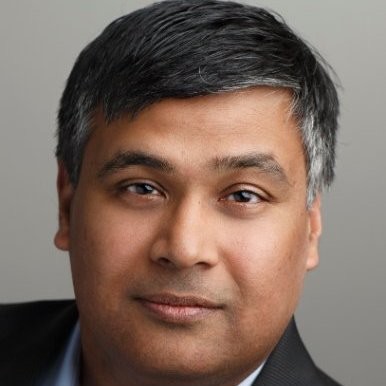 Faud Khan, CTO, Sprig Learning