As class sizes continue to grow and caps are removed, it's never been more important to make the most of the personalized data available to educators. 
With the right tools and strategies, we can turn data into actionable insights that drive positive change for students in our classrooms.
Education administrators, teachers, and parents have the power to revolutionize the classroom. Don't miss this opportunity to unlock the full potential of your students. Read on to learn more about effective data-driven education practices.
A new report by Sprig Learning reveals the power of data in the classroom. 
Learn how to harness the wealth of student information available to create a dynamic school culture that prioritizes personalization, supports individual learning styles, and drives positive outcomes. 
With the use of data, educators can streamline their workload and make informed decisions that benefit each student. 
Get the report now! Who's Driving Who? Data-Informed Decision Making in Education. 
Some key findings are highlighted below:
The power of data-informed decision making in early education is irrefutable. 
To get the most out of this data, teachers need access to comprehensive student datasets. 

Over 96% of teachers find benefits from using EdTech, with 44% noting significant time savings.
In today's classrooms, data management practices play a critical role in student success. 
Using data dashboards, whether digital or physical, helps administrators and educators to assess how they can best support their students. 

Designating specific "data days" provides teachers with the opportunity to review, interpret and apply data to enhance their instruction and differentiate it to better meet students' individual needs.

Education technology solutions make it easier to collect, visualize and understand data, further streamlining data management practices in the classroom.
Example of data dashboard for teachers: Sprig Language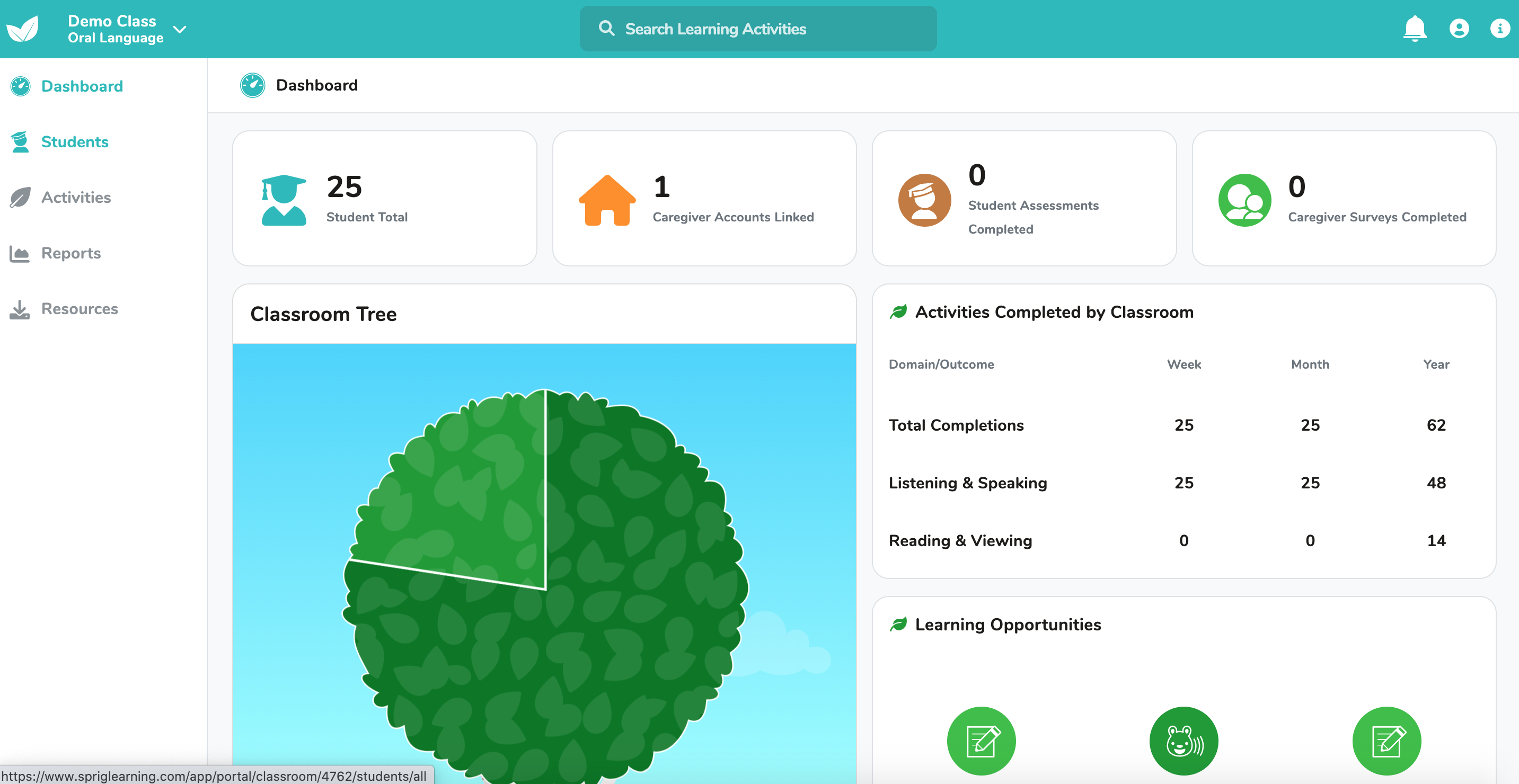 Example of data dashboard for teachers: Sprig Reading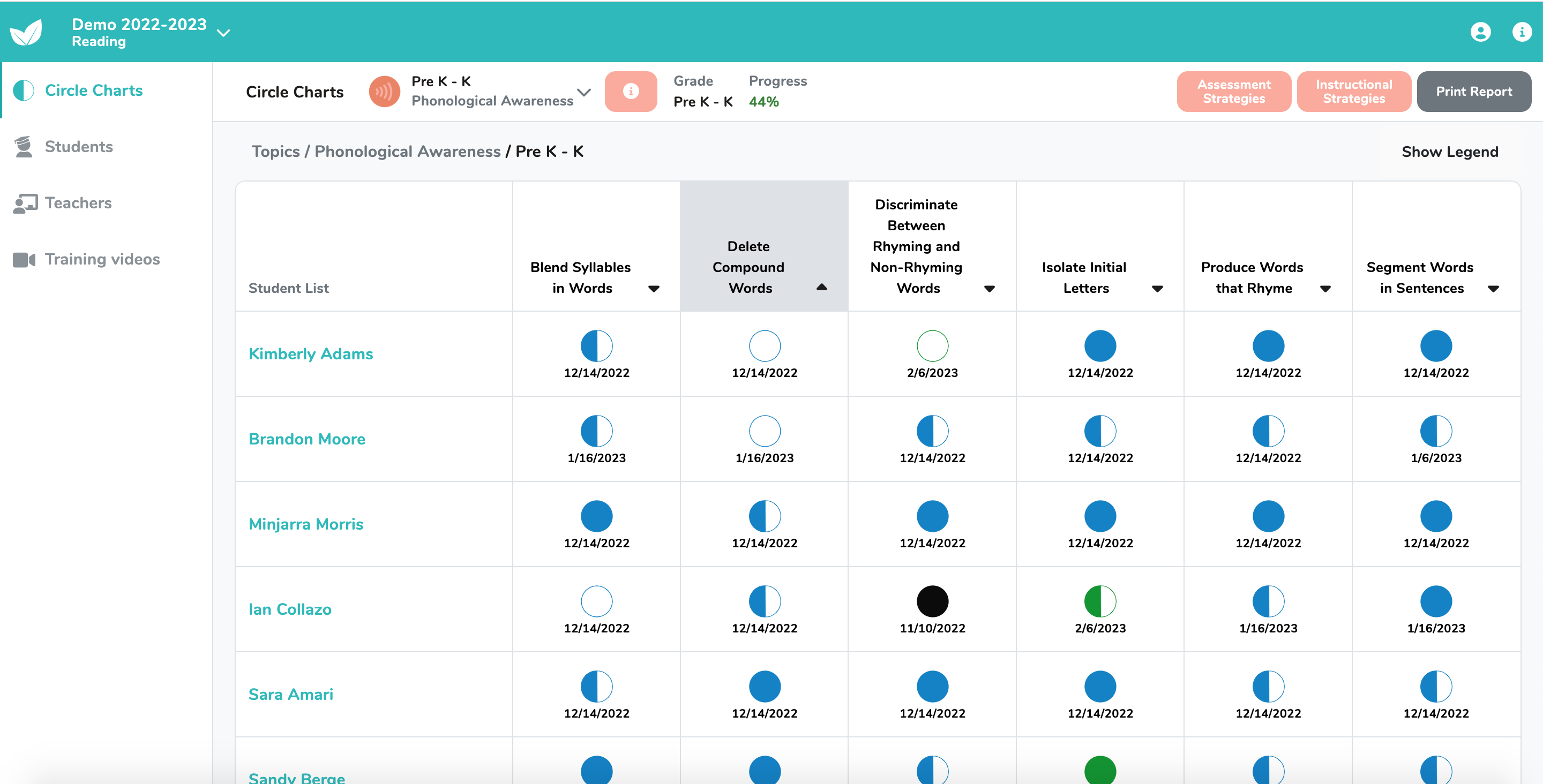 Vince Hill, Principal in Grasslands School Division in rural Alberta experienced the benefits first-hand when data management practices were implemented in his school.
"I cannot stress enough how much time holistic, data-driven EdTech tools have saved our teachers and administrators since we first introduced them into our curricula," says Hill. "The insight gained has an undeniably positive impact on student-teacher engagement and overall class progress. It also allows for continued development and growth at home, in the classroom and even within our surrounding communities."
Jarrett Laughlin, Founder of Sprig Learning believes parents and caregivers have an important role to play. "Families are critical stakeholders for learning, and they need to and should be given the opportunity to understand how data is being used to inform the decisions regarding their child."
The data collected is most effective when holistic learning methods and new-age data-driven EdTech work together in harmony. 
Sprig Learning has taken the necessary measures to ensure the data collected through its technology is safe, reliable and accessible for all teachers.
Education technology and data-informed decision-making are still in their early stages, so it's crucial for schools and teachers to take the lead. 
By using innovative learning tools and programs, we can optimize instructional decisions and support student growth and success.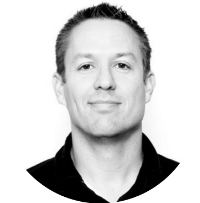 Jarrett Laughlin, CEO & Founder, Sprig Learning
Jarrett has worked with educational organizations across the world developing holistic and innovative approaches to measuring success in education.
His recent passion involves mobilizing research into action through socially innovative, community-based projects through his educational technology company, Sprig Learning.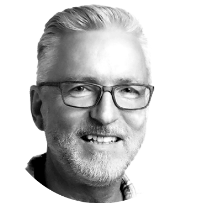 Vince Hill, Principal, Grasslands School Division
Vince has been involved in Indigenous education since 1991. His experiences have ranged from working in First Nation communities in the Northwest Territories and Northern Saskatchewan.
Currently, he is principal in rural Alberta at Bassano School.