Effective parent engagement is a crucial component of early childhood education. It's one way to ensure parental involvement in the classroom, which Sprig identified as one of the 15 essential terms in early childhood educational equity.
When parents are involved in their child's education, they can help create a supportive learning environment that promotes academic success and social-emotional development. 
However, finding ways to engage parents in their child's education can be challenging, especially in a world where parents are busier than ever. 
Sprig Learning presents these 6 effective parent engagement ideas that can help schools and teachers build strong partnerships with parents, support their child's learning, and ultimately improve outcomes in early education.
1. Adequate Positive Reinforcement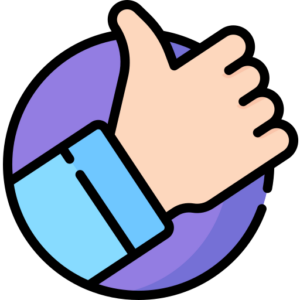 Many parents only hear from their school when there's a problem or concern with their child. By changing the conversation and sending home positive feedback early in the school year, parents are more enthused to be involved in their child's education. They can see that engaging with their child's school doesn't always mean a trip to the principal's office. 
A quick email, note, or message that recognizes a student's progress, achievement, or positive behavior can make a big difference in building a strong partnership with parents and caregivers. 
Positive reinforcement isn't just for your students – it's a powerful tool for engaging and motivating parents too.
2. Culturally Responsive Communications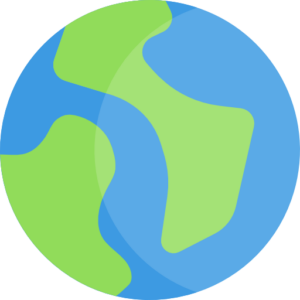 Effective parent engagement requires sensitivity and respect for the cultural backgrounds of diverse students and families. 
To create a supportive and inclusive learning environment, it's important to plan events and activities that are culturally relevant and respectful, and to communicate with families in a way that values their perspectives and experiences as the first teachers of their children. 
When engaging with parents, it's important to actively listen and respond to their needs, concerns, and feedback. By building a relationship of trust and respect,  parents feel heard, supported, and understood. It strengthens the partnership between home and school. 
As classrooms become more diverse, it's essential to prioritize cultural responsiveness and engagement to help all students thrive.
3. Setting a Parent-Teacher Collaborative Culture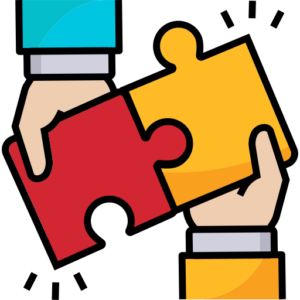 Collaboration between parents and teachers is critical to supporting children's learning and development. To foster a strong and healthy parent-teacher relationship, it's important to establish a sense of mutual support and encourage parents to take an active role in their child's education. 
It's so important in fact, that Sprig listed partnering with parents as one of the four golden rules of early literacy development.
By including parents in classroom activities, inviting them to share their experiences, and providing regular updates on their child's progress, parents feel valued and engaged in their child's learning journey. When they feel welcome and appreciated in the classroom, they are more likely to be enthusiastic partners and advocates for their child's education. 
Emphasizing the importance of parent-teacher collaboration can have a significant impact on student success and create a more positive and supportive school culture.
4. Embracing Technology for Two-way Conversations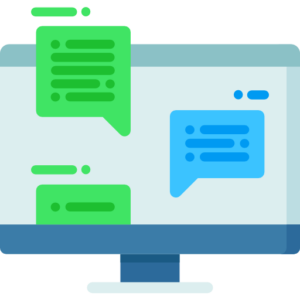 Technology has transformed the way parents and caregivers stay connected to their child's education. To effectively engage with parents, it's important to leverage the power of digital communication and provide multiple ways for parents to stay informed and involved. 
Whether through email, text message, social media, or educational apps and software, teachers can communicate more easily and frequently with parents, sharing updates on student progress, upcoming events, and classroom news. 
By meeting parents where they are and using the communication channels they prefer, teachers can create a more convenient and responsive experience for families, and foster a stronger sense of partnership and engagement. 
Embracing technology as a tool for parent engagement can help bridge the gap between home and school, and ultimately lead to better outcomes for students.
5. Provide Parents with the Tools They need to Reinforce Learning in the Home.
 Meaningful parent engagement involves empowering parents with the tools and resources they need to support their child's learning journey at home. 
By providing parents with guidance, understanding, and fun learning activities for home, teachers can create opportunities for parents to reinforce learning beyond the classroom. This can take many forms, such as providing digital tools like Sprig Library or sending home printouts and activity sheets in a backpack. 
The more parents are equipped with the tools and resources they need to support their child's learning, the more invested they will be in their child's education. 
By fostering a collaborative and supportive relationship with parents, teachers can help families feel more connected to their child's school experience.
6. Provide Opportunities for Fun Engagement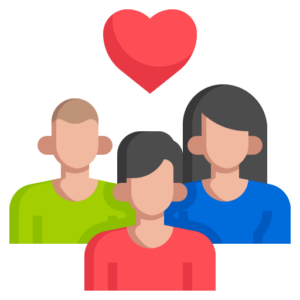 When it comes to parental engagement, the simplest approach is often the most effective. Encouraging fun, creativity, and open-mindedness can help parents and families feel more invested in their child's education and more connected to the school community. 
By providing opportunities for parents to come together and have fun, such as in summer learning programs for example,  teachers can create a sense of camaraderie and build a positive and supportive school culture. 
The key is to establish an open and relaxed pathway for communication between the school and home. This can include regular check-ins, parent-teacher conferences, newsletters, and other forms of outreach that keep parents informed and engaged. 
By creating a culture of collaboration and openness, teachers can foster strong relationships with families and help create a more successful learning experience for students.
The Winning Recipe for Parent Engagement in Early Education
In conclusion, engaging parents in the early years creates a successful and positive learning environment for young children. By using simple yet effective strategies such as positive reinforcement, cultural sensitivity, technology tools, collaboration, and fun, teachers can encourage parents to take an active role in their child's education. 
Providing parents with the tools they need to support learning in the home and establishing open and relaxed channels of communication can help build strong relationships between the home and school. 
By working together, parents and teachers can create a more meaningful and impactful educational experience for children in their early years.