Parental engagement is one of the most powerful ways to raise student achievement in academics, but actually getting parents in the door of your school is easier said than done. 
Check out Sprig Learning's six strategies to boosting parental engagement, and create a fun and welcoming learning environment that reaches beyond the walls of the classroom. 
1. Focus on the Positive
Positive reinforcement isn't strictly for your students. In fact, most parents only hear from their child's school in the event of a problem or concern. 
Change the conversation by sending home positive feedback early in the school year. A quick email, note, or message can help parents and caregivers see that engaging with their child's school doesn't always mean a trip to the principal's office.  
2. Be Inclusive
With classrooms becoming more and more diverse, it's important to pay attention to the cultural backgrounds of your students and their families. Be sensitive when planning events and activities, as well as when you are communicating with the home. Try to engage parents in ways that help them feel heard, supported, and understood as the first teachers of their children. 
3. Make Learning Collaborative 
Parents need to see themselves as collaborators in their child's education, and a healthy parent-teacher relationship comes from a place of mutual support.
Encourage caregivers to take an active role in their child's education by including them in your classroom activities, or inviting them to share an experience or two with the rest of your students. The more welcome they feel in the classroom, the more likely they are to come back.  
4. Develop and support two-way communication 
Technology has made communication easier than ever, and parents and caregivers are just as tuned-in to their devices as the rest of us. Consider different ways to reach out to your students' parents – be it email, text message, or through collaborative apps and software.
5. Provide parents with the tools they need to reinforce learning in the home. 
Create more opportunities for parental engagement by providing parents with the tools they need to reinforce learning in the home. Whether it's digital tools like Sprig's Oral Language Learning Program, or a simple print-out sent home in a backpack, parents are more likely to support their child's learning in a meaningful way with guidance, understanding, and of course – fun activities!
6. Have fun! 
The most important part of parental engagement really is quite simple – have fun, be creative, and stay open to new ideas. Think of it this way – if you get parents and families together and having fun, they are naturally going to want to spend more time with each other, and with you!  The key is to find a low-pressure pathway for communicating back and forth between the home and the school, and keeping the channels for communication open.
For more information about a holistic approach to assessment or holistic education, send us an email at letstalk@spriglearning.com.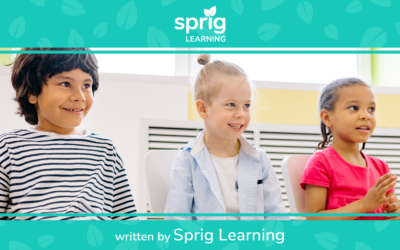 Researchers, professors, administrators, and practitioners in early childhood education use hundreds of terms that shape the discourse on equity in education, and ultimately lead to policies that drive change.
New words and concepts are constantly emerging, but it can be difficult to understand their meaning and relevance.
It's important to understand the relevant terms and concepts used in the field of equity in education.
This article is dedicated to teacher's use of technology.
The majority of early learners may not use computers, tablets and phones in schools, but their teachers use these devices to manage planning, instructional and assessment data.
Thus it's very important to understand the importance of cybersecurity in schools.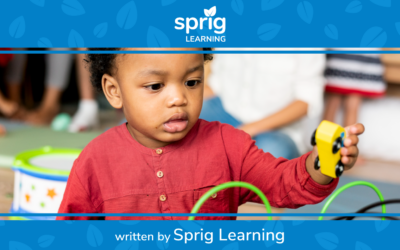 There are many initiatives to expand accessibility to public Head Start preschools, but such accessibility has to be matched with quality, or there is a risk of perpetuating the cycle of inequity.
In this blog, Sprig argues the case for high-quality preschools, addresses the issue of accessibility, and then gives the indications and characteristics that would be required to create a high-quality public or private early learning program