Parental engagement is one of the most powerful ways to raise student achievement in academics, but actually getting parents in the door of your school is easier said than done. 
Check out Sprig Learning's six strategies to boosting parental engagement, and create a fun and welcoming learning environment that reaches beyond the walls of the classroom. 
1. Focus on the Positive
Positive reinforcement isn't strictly for your students. In fact, most parents only hear from their child's school in the event of a problem or concern. 
Change the conversation by sending home positive feedback early in the school year. A quick email, note, or message can help parents and caregivers see that engaging with their child's school doesn't always mean a trip to the principal's office.  
2. Be Inclusive
With classrooms becoming more and more diverse, it's important to pay attention to the cultural backgrounds of your students and their families. Be sensitive when planning events and activities, as well as when you are communicating with the home. Try to engage parents in ways that help them feel heard, supported, and understood as the first teachers of their children. 
3. Make Learning Collaborative 
Parents need to see themselves as collaborators in their child's education, and a healthy parent-teacher relationship comes from a place of mutual support.
Encourage caregivers to take an active role in their child's education by including them in your classroom activities, or inviting them to share an experience or two with the rest of your students. The more welcome they feel in the classroom, the more likely they are to come back.  
4. Develop and support two-way communication 
Technology has made communication easier than ever, and parents and caregivers are just as tuned-in to their devices as the rest of us. Consider different ways to reach out to your students' parents – be it email, text message, or through collaborative apps and software.
5. Provide parents with the tools they need to reinforce learning in the home. 
Create more opportunities for parental engagement by providing parents with the tools they need to reinforce learning in the home. Whether it's digital tools like Sprig's Oral Language Learning Program, or a simple print-out sent home in a backpack, parents are more likely to support their child's learning in a meaningful way with guidance, understanding, and of course – fun activities!
6. Have fun! 
The most important part of parental engagement really is quite simple – have fun, be creative, and stay open to new ideas. Think of it this way – if you get parents and families together and having fun, they are naturally going to want to spend more time with each other, and with you!  The key is to find a low-pressure pathway for communicating back and forth between the home and the school, and keeping the channels for communication open.
For more information about a holistic approach to assessment or holistic education, send us an email at letstalk@spriglearning.com.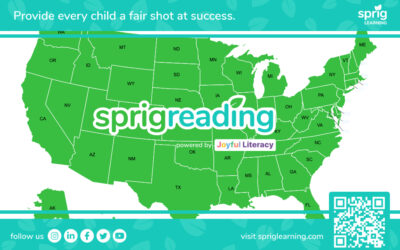 As the new school year begins, teachers, schools, school districts, organizations and governments are looking to improve early literacy scores post-pandemic. Some states across the US have strengthened previous legislative acts, other states have action plans in place to deal with literacy inequity, while others have enacted new laws to increase early reading achievement.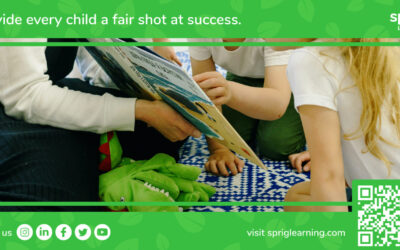 When making decisions on education investments, both cost and efficiency must be taken into account. Both factor into the academic ROI, where the idea is to maximize student achievement for a certain sum spent.
There are many studies that explore the impact of educational tools, but the cost-effectiveness of these tools is often overlooked.
Costs include the price tag of such tools, but also the cost of the resources that are required for their successful implementation.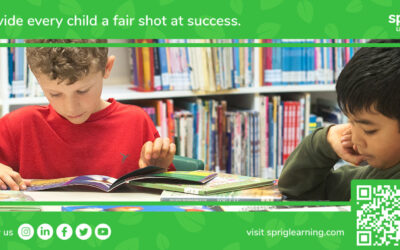 Dyslexia, and other related co-occurring learning disorders like ADHD, can put affected students at a disadvantage. In a diverse classroom, the needs of such students can be overlooked, unless we pledge to take the necessary steps to provide the support they need.
In this article, Sprig covers the basics of dyslexia, and offers tips to improve reading with dyslexia in the early years of education.
Although dyslexia is non-curable, when properly managed, it's possible for many dyslexic students to be proficient in reading!