Sprig Learning is indebted to all educators who continuously think about ways to improve the quality of education in preschools, kindergartens and elementary schools. 
It is great motivation for continued innovation in the holistic approach to lifelong learning and creating evidence-based platforms that will improve early academic outcomes. 
Early childhood education (ECE) has come a long way. Many important thinkers have left their imprint on how to educate children. 
This article is being updated to double the number of key early childhood education influencers who are leaving their mark, from 21 key figures to 42 key figures.
These 42 people have made a difference in ECE and continue to do so.
Five themes of influencers can be identified. 
From the last time this article was published, two new categories of influencers have emerged: organization influencers and structured literacy influencers. 
We comment on the five themes and then cover the 42 figures. 
Each personality brings something different to the table. 
The Five Themes of Influencers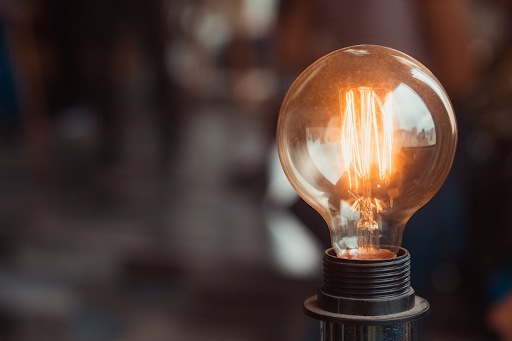 Resource Focus
These influencers fill a specific need in the market for educational materials which offers lots of room for innovation. In almost all of the cases they are educators, using their years of experience in teaching to speak to fellow educators. Educators tend to rely on each other for creative early learning materials and resources, which have stood the test of time and delivered results. 
The influencers tend to support their websites with a strong social media presence, which act as great vehicles to reach more like-minded individuals interested in bettering early learning in classrooms. 
Knowledge Focus
These influencers take a more academic approach to bringing forth new ideas and theories that can be applied to education. In almost all of the cases, they hold a teaching position in universities or colleges, where they do research on early childhood education.
Such influencers publish books or papers to impact early learning. Their social media reach is not comparable to the more traditional active early learning educators who operate businesses, but they do generate good publicity from book releases and presenting at conferences. 
Activism Focus
These influencers are relatively low in number compared to the commercial and knowledge influencers. They dabble in a bit of both where they teach young students currently, but don't really have websites promoting any products or displaying original research.
But they do hold influence, because they are agents of change. They notice trends in early childhood education and fight for their viewpoints to be heard in the public dialogue about how to best educate early learners. 
Structured Literacy Focus
These influencers can be described as a subcategory of knowledge focused influencers. They too produce new knowledge that can be applied to ECE, but particularly on the topic of evidence-based structured literacy. 
Literacy equity has emerged as a top issue in ECE, thus Sprig is committed to advancing the cause towards achieving literacy for all and promoting those figures who have been the vanguard of the movement. 
Organization Focus
These influencers are leaders of organizations. Both individuals and organizations are powerful when it comes to wielding influence in early learning. While educators, professors and activists can garner a big name by filling a gap that exists for resources, knowledge and change, there are influential organizations that are  led by individuals as well. 
There is another category of influencers, notably those who head current institutions that have made a significant impact on early childhood education in North America.
Key Early Learning Influencers in North America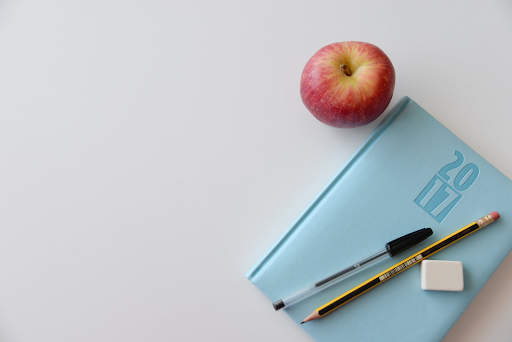 Resource Focused Influencers
Anya Garcia
Anya is an attorney by training, and the founder of Montessori From the Heart in Basking Ridge, New Jersey. She is an author and an educational coach. 
Contribution: She helps educators and parents use the Montessori path to unlock the early learner's fullest potential. Her work talks about the value of intrinsic motivation versus extrinsic motivation in sparking the learning curiosity of every child.
Caley O'Connor Nunnally
Caley is a speech language pathologist at Aveanna Healthcare in Richmond, Virginia. She is also a part-time therapist providing speech and language services to a local preschool. 
Contribution: She runs Learn With Chatterboxes where she offers tips for play-based learning for enhancing language development. Her work involves educating the parent on how to educate their child, in what is a whole-family approach. 
Deanna Jump
Deanna is a Florida-based, award-winning kindergarten teacher who runs two popular blogs that contain resources and advice for other ECE educators. Namely: Mrs. Jump's Class and Get Your Teach On.
Contribution: She is an early literacy and reading specialist who was the #1 seller on TeachersPayTeachers.com, a website where educators buy and sell original teaching materials. Her vast archive of learning materials covers creative ideas such as stage play, where items can be set up to explore a thematic lesson. Her resources are also organized into a curriculum making them very easy to use. 
Deborah J. Stewart
Deborah is a preschool teacher and the owner of Teach Preschool Children's Studio in Noblesville, Indiana. 
Contribution: She connects preschool teachers to resources in her blog Teach Preschool, which is based on the interactions and observations of her students at the Teach Preschool Children's Studio. She is an advocate of fostering the love of learning in young students by giving them the confidence to try learning for themselves.
Ellen Galinsky
Ellen is an early education consultant, author and the founder and executive director of Mind In the Making.
Contribution: She reviewed more than 2,000 studies and conducted extensive interviews with leading researchers who study children's development and learning. Her life's work focuses on identifying critical emerging societal questions, from which she developed a framework of the 7 Essential Life Skills every child needs.
Holly Homer
Holly is an experienced blogger, marketer and speaker from Dallas, Texas. She runs the website KidsActivities.com and the Facebook page Quirky Momma. 
Contribution: She has many innovative learning resources on her website that cover specific event themes and subjects such as science and history. She recommends activities for children at all stages of their development, from babies to elementary school students and beyond. 
Jackie Currie
Jackie is the owner and founder of Happy Hooligans based out of Ontario, Canada. She writes about her creative daycare ideas that are successful in engaging early learners. 
Contribution: Jackie's blog is an international resource for kid's art, craft and play ideas. She is a big believer in creating a strong support network for early childhood carers, who play a very important role just as teachers and parents do. She also runs a Facebook group that provides inspiration and support to ECE professionals. 
Jamie Reimer
Jamie is a blogger and stay at home mom. She runs the website Hands On As We Grow® that teaches parents to do hands-on activities with kids.
Contribution: Activities are sorted by age on Hands On As We Grow® and there is a particular focus on gross and fine-motor skills. Using her experience in teaching her three young boys, she recommends many useful hands-on activities that can be used as learning opportunities. 
Marsha McGuire
Marsha is a kindergarten teacher and author at Differentiated Kindergarten. Differentiated Kindergarten commits to the creation of differentiated classrooms for early learners. 
Contribution: It's Marsha's goal to meet the needs of her students through fun and developmentally appropriate activities. She is a big supporter of differentiated instruction for early learners. 
Karen Cox
Karen is the owner at PreKinders.com in Albany, Georgia, a blog she founded to share ideas with her fellow PreK educators. 
Contribution: She believes in classroom-tested lessons. Her website has tons of teaching advice for preschool and kindergarten teachers who have a tight budget to pick the right resources. 
Kristin Yann
Kristin is a math-intervention teacher and a literacy coach at Fulton County Schools in Atlanta, Georgia. She runs the blog School and the City where she shares advice with fellow early education educators. 
Contribution: She is a big proponent of personalized learning. There are great choice boards in the School and the City which are her preferred methods of assessments. She has developed such choice boards that allow students to showcase their unique talents. 
Susan Stacey
Susan is an author, educator and early education consultant based in Halifax, Canada. She wrote the very popular books Emergent Curriculum in Early Childhood Settings, and later, Unscripted: Emergent Curriculum in Action.
Contribution: Susan is a proponent of exploring emergency curriculum and inquiry-based practices. She believes that a dynamic curriculum emerges out of collaboration between teachers and students. 
Sheryl Cooper
Sheryl, based out of Portland, Oregon, is an early childhood educator and owner of the website Teaching 2 and 3 Year Olds.
Contribution: She lists preschool literacy activities on her website to make learning fun and meaningful for young children. She is a big supporter of play-based learning, which features heavily in her lesson plans for toddlers and preschoolers. 
Knowledge Focused Influencers
Dr. Janet N. Mort
Dr.  Mort is an internationally acclaimed innovative literacy expert, author and former superintendent. Upon retirement, she obtained a PhD in language and literacy and developed her Joyful Literacy Interventions program, which has been successful in improving the reading skills of countless young students and is now available digitally via Sprig Reading.
Contribution: She has facilitated and spoken at educational summits, authored multiple groundbreaking books on literacy interventions, and provided mentorship and professional development to teachers in Canada and internationally.
Dr. John Nimmo
Dr. Nimmo is an associate professor of early childhood education at Portland State University in Portland, Oregon. He is an acclaimed scholar and author in this field, having presented his work in several renowned institutions. 
Contribution: His publications include Loris Malaguzzi and the Teachers, Leading Anti-Bias Early Childhood Programs and Emergent Curriculum with many distinguished co-authors. He is very passionate about recognizing and mitigating bias in the early years. 
Dr. Marie Battiste
Dr. Battiste is an author and educator, and a member of the Potlotek First Nation in Nova Scotia. She has authored many books such as Decolonizing Education: Nourishing the Learning Spirit and received numerous awards for her work in Indigenous education in Canada.
Contribution: Her lifelong work centers on the revitalization of certain Indigenous languages and promoting postcolonial educational approaches that better reflect the cultural diversity of Canada.
Dr. Miriam Beloglovsky
Dr. Beloglovsky is a professor of early childhood education at Cosumnes River College in Sacramento, California. She is the founder and CEO of Playful Transformation, and co-author of the award-winning Loose Parts Inspiring Play book series.
Contribution: It's Miriam's mission to enhance play opportunities for young children and educators. Her work shows how play can be transformational in building a more equitable society.
Dr. Pamela Toulouse
Dr. Toulouse is an education consultant, prolific researcher and former professor of education at Laurentian University, in Sudbury, Ontario. Originally from the Sagamok First Nation, she is an advocate for education equity.
Contribution: She is known for her work on the Indigenous approach to quality learning environments and the role of education in truth and reconciliation in Canada.  She has authored many important papers on inclusive education, assessments, differentiated instruction and Indigenous education in the realm of early learning.
Dr. Roberta Michnick Golinkoff
Dr. Golnikoff is a professor and scientist who leads the Child's Play, Learning, and Development laboratory at the University of Delaware. Her work at the intersection of education and psychology has garnered many awards from various learning institutions. 
Contribution: She has written papers on language development, the benefits of playful learning, the effects of media on children, and early spatial development. Her primary goal is to raise awareness on the importance of language development for children's academic, social, and occupational success.  
Activism Focused Influencers
Ann Pelo
Ann is a Seattle-based educator, program consultant, and author whose work focuses on reflective pedagogical practice, ecological teaching and mentoring. 
Contribution: She is the author of several books including the first edition of The Language of Art and co-author of That's Not Fair: A Teacher's Guide to Activism with Young Children. She is an advocate of fostering an ecological identity in young learners. 
Tom Hobson
Tom is a preschool teacher, author and blogger in Seattle, Washington, who runs the popular website Teacher Tom's World. 
Contribution: Tom is a leading proponent of progressive play-based curriculum and supporting public policies that focus on the whole child. He shares his play-based pedagogy through online e-courses.
Structured Literacy Focused Influencers
Dr. Maryanne Wolf
Dr. Wolf is the Director of the Center for Dyslexia, Diverse Learners, and Social Justice at UCLA. She is also the author of "Proust and the Squid: The Story and Science of the Reading Brain", a seminal work in the field of cognitive neuroscience of reading.
Contribution: She has advocated for systematic, explicit, and evidence-based literacy instruction, particularly for children with dyslexia and other reading difficulties. She has emphasized the importance of addressing individual differences in learning.
Dr. David Kilpatrick
Dr. Kilpatrick is the author of "Equipped for Reading Success" and expert in reading assessment and instruction. He has conducted extensive research on reading and dyslexia and is a sought-after speaker on these topics.
Contribution: He has worked on establishing the importance of phonological awareness, phonics, and fluency instruction in his work. He has advocated for a structured literacy approach to reading instruction that is tailored to the needs of individual learners.
Dr. Mark Seidenberg
Dr. Seidenberg is the author of "Language at the Speed of Sight" and an expert in the cognitive science of reading. He is a member of the National Academy of Education and has received numerous awards for his contributions to the field of reading science.
Contribution:He has stressed the need for understanding the cognitive and neural processes underlying reading and language. He has advocated for a structured literacy approach that is grounded in scientific evidence and is appropriate for all learners.
Dr. Susan Neuman
Dr. Neuman is an early literacy expert and Professor of Childhood and Literacy Education at NYU. She has served as a consultant to Sesame Street and has written over 100 articles and authored or co-authored 15 books on early literacy.
Contribution: She has worked to improve literacy outcomes for disadvantaged children and has emphasized the importance of explicit and systematic instruction in phonemic awareness, phonics, vocabulary, and comprehension. She has also championed the use of authentic literature to engage children in reading.
Dr. Linda Siegel 
Dr. Siegel is the author of "Understanding Dyslexia and Other Learning Disabilities" and an expert in reading and language disabilities. She has received numerous awards for her research on reading and language disabilities and has served as an expert witness in legal cases involving dyslexia.
Contribution: She has conducted extensive research on dyslexia and reading disabilities and has emphasized the need for structured literacy instruction that addresses the specific needs of struggling readers. She has also advocated for early identification and intervention.
Dr. Sally Shaywitz
Dr. Shaywitz is a co-Director of the Yale Center for Dyslexia and Creativity and author of "Overcoming Dyslexia". She is a neurologist and has conducted extensive research on the neural basis of reading, which has led to significant advances in understanding and treating dyslexia.
Contribution: She has been a leading advocate for early identification and evidence-based intervention for children with dyslexia, and has emphasized the importance of structured literacy instruction that is tailored to the needs of individual learners. She has also supported the building of self-esteem and motivation in the quest towards literacy. 
Dr. Reid Lyon
Dr. Reid Lyon is the former Chief of the Child Development and Behavior Branch at the National Institute of Child Health and Human Development and expert in reading development and disabilities. He has served as an advisor to multiple U.S. Presidents and has played a key role in shaping national policies on reading instruction and research.
Contribution: He has conducted extensive research on reading development and disabilities, and has been a strong advocate for evidence-based literacy instruction that is tailored to the needs of individual learners. He has also stressed the importance of building oral language skills.
Dr. Susan Hall
Dr. Hall is the Co-founder of the 95 Percent Group Inc. and expert in literacy instruction. She has developed numerous evidence-based literacy programs and materials that are widely used in schools across the country.
Contribution: She has developed evidence-based instructional materials and strategies for teaching phonemic awareness, phonics, fluency, and comprehension, and has been a strong advocate for structured literacy instruction. She has also spoken on the importance of addressing students' emotional needs.
Dr. Timothy Shanahan
Dr. Shanahan is the Former Director of Reading for the Chicago Public Schools and expert in literacy instruction and policy. He has written over 200 publications on literacy instruction and policy, and is a recipient of the William S. Gray Citation of Merit from the International Literacy Association.
Contribution: He has put a spotlight on the importance of evidence-based instruction and has advocated for a balanced approach to literacy instruction that includes phonemic awareness, phonics, vocabulary, comprehension, and fluency. He has also worked to bridge the gap between research and practice.
Dr. Elfrieda Hiebert 
Dr. Hiebert is the Founder of TextProject Inc. and expert in vocabulary and reading comprehension. She has developed several widely-used measures of reading ability and is a leading expert on the role of vocabulary in reading comprehension.
Contribution: She has developed research-based instructional materials and strategies for vocabulary and comprehension instruction, and has emphasized the importance of a structured literacy approach to reading instruction that is appropriate for all learners. She has also advocated for building background knowledge.
Organization Focused Influencers
Ron Spreeuwenberg
An engineer by trade, Ron is the founder of HiMama in Toronto, Ontario. HiMama is a childcare app that helps childcare programs and parents share and record important childcare activities.
Contribution: He loves designing and creating new businesses that have a positive social impact. He also hosts The Preschool Podcast, where he interviews early childhood education experts to bring more light to the industry. 
Brenda Potter
Brenda is the Director of the Center of Early Learning Professionals at Warwick, Rhode Island. The Center is operated by Education Development Center (EDC), a global nonprofit organization. EDC is known for supporting the work of early childhood professionals in the US.
Contribution: Brenda is an expert on early education and childhood development. She and her team have supported thousands of administrators and educators to create preK-Grade 3 systems and improve early science, mathematics, and literacy learning. 
Diana Rauner
Dr. Rauner is the president of Start Early, a public-private partnership for the advancement of quality early learning and care for families with children in their early formative years. It is the parent organization of the First Five Years Fund, an advocacy group that aims to be a harbinger of equity in education for all children from birth through age five.
Contribution: Dr. Rauner leads efforts to develop center-based and home-based programs and services for children and families, provide professional development tools to scale best practices within the field, and innovate new solutions for continuous quality improvement.
Don Giesbrecht
Don is the CEO of the Canadian Child Care Federation (CCCF), which is a community of professionals and practitioners in early learning advocating for affordable, accessible, high-quality child care and education for all Canadian children. 
Contribution: Don is motivated by the need for advocacy for the importance of quality early learning and child care (ELCC) to Canada's federal government. He is a big believer in influencing positive systemic change. The CCCF develops models, standards and guidelines for quality ELCC, professional development and organizational design.
Judy Braus
Judy is the executive director at the Natural Start Alliance, which promotes hands-on experiences in early education that connects young learners with nature and the local environment. 
Contribution: Judy has led Natural Start Alliance's efforts in building a foundation for lifelong environmental literacy. She has been a strong advocate of using school grounds for outdoor classroom spaces during the pandemic. She has always promoted the expertise of environmental educators in teaching young students.
Linda Darling-Hammond
Dr. Darling-Hammond is the president and CEO of the Learning Policy Institute and the Charles E. Ducommun Professor of Education Emeritus at Stanford University. The Learning Policy Institute conducts high quality independent research seeking to improve education policy and practice.
Contribution: Her work focuses on achieving equitable and empowering education for all children through a focus on meaningful learning, educator quality, and sufficient resources. On early childhood education, the Learning Policy Institute recommends actions to ensure that all children have access to the early learning experiences they need to succeed.
Mike DeGagne
Mike is the president and CEO of Indspire, Canada's largest Indigenous charity, supporting Indigenous students, education, and excellence.
Contribution: Mike's lifelong work is in Indigenous health and education. His objective is to ensure that every Indigenous student graduates school within a generation. He uses his federal program management experience to spearhead Indispire's mission to educate, connect, and invest in First Nations, Inuit, and Métis students so they will achieve their highest potential.
Rebecca Moskowitz
Rebecca is the Executive Director of Advancement of Association of Waldorf Schools of North America (AWSNA). The principles of Waldorf education address the needs of the growing child, what can be best described as holistic learning. 
Contribution: Rebecca represents Waldorf education to the broader community. An educator herself for over two decades, she has great insights regarding diversity and inclusion. Waldorf students cultivate their intellectual, emotional, physical and spiritual capacities to be of service to the world. 
Rhian Evans Allvin
Rhian is the CEO of National Association for the Education of Young Children (NAEYC). NAEYC promotes high-quality early learning for all young children, birth through age eight, by connecting early childhood practice, policy, and research. 
Contribution: Under Rhian's leadership, NAEYC has streamlined the early childhood program accreditation system and developed a unifying framework to create an aligned professional field of practice for early childhood educators. She will leave a strong legacy behind, as she announced her planned departure earlier this year. 
Rev. Dr. Starsky Wilson
Dr. Wilson is president & CEO of the Children's Defense Fund (CDF), which has a mission of ensuring every child a healthy, safe, and fair start to life as they transition to adulthood with the help of caring families and communities. 
Contribution: Dr. Wilson brings his progressive experience and transformational leadership in social sector missions for uplifting the community to the CDF. The CDF works to ensure the rights of all children, so they receive the proper education they need and are not neglected by the system. 
Yasmina Vinci
Yasmina is the executive director of the National Head Start Association(NHSA). NHSA is the voice for more than 1 million children, 275,000 staff members, and 1,600 grant recipients in the US. Its mission is to ensure that every child has access to high-quality early education despite their situation. 
Contribution: Yasmina has a great deal of experience in both executive and policy roles and has impacted early childhood education at the national, state and local levels as a consultant and an advisor. She has defended the values of the Head Start program and early education in general, on multiple interviews such as this one. 
Steven Barnett
Dr. Barnett is the founder and co-director of the National Institute for Early Education Research (NIEER) at Rutgers University. The NIEER provides nonpartisan independent research-based analysis and technical assistance to inform and support policy on high-quality education for early learners.
Contribution: NIEER encourages policies and practices promoting the physical, cognitive and social-emotional development of children. Apart from leading NIEER, Dr. Barnett has authored over 200 publications on topics such as the economics of early care and education and the long-term effects of preschool programs on children's learning and development.
Key Learnings & Continuation of Series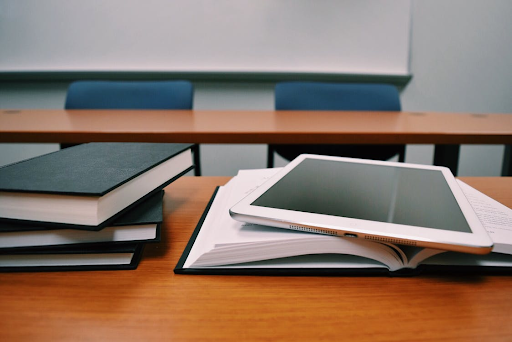 Studying the teaching expertise, philosophies and research areas of active early learning educators, professors and scientists alike, there are some recurring subjects.
Play-based learning.

Activity-based learning.

Learning that is focused on the community.

Learning that is focused on scholarly evidence.

Supporting educators with resources that help instill skills and concepts.
Sprig's holistic approach supports evidence-based learning practices that can be done in the classroom, in one's home and in the greater community. To learn more about the type of resources that are available for such holistic programs, visit our Sprig Store.
The research from these leading early learning key figures and organizations point to the need for inclusive education that focuses not only on academic development, but other types of development as well, such as physical, emotional, and even spiritual. 
It further supports attaining such growth by focusing more on teaching the basic aspects of core subjects, that is, creating a solid foundation. 
This series on key figures of early childhood education is by no means exhaustive. There are many other key individuals Sprig hopes to capture in a future update, or by publishing a part two of the blog. 
Stay tuned and thank you for your interest in improving high-quality early childhood education.