Indigenous Peoples of Canada have always inhabited every corner of the nation. This Orange Shirt Day, we take the time to remember those lives that have been lost or affected. As we remember, we also turn a hopeful gaze towards the future. 
Part of truth and reconciliation is education that is developed by and for Indigenous people. We illustrate 13 such Indigenous learning initiatives from all across Canada. In each case, it's an initiative developed in collaboration with or by Indigenous educators, Elders and/or community leaders.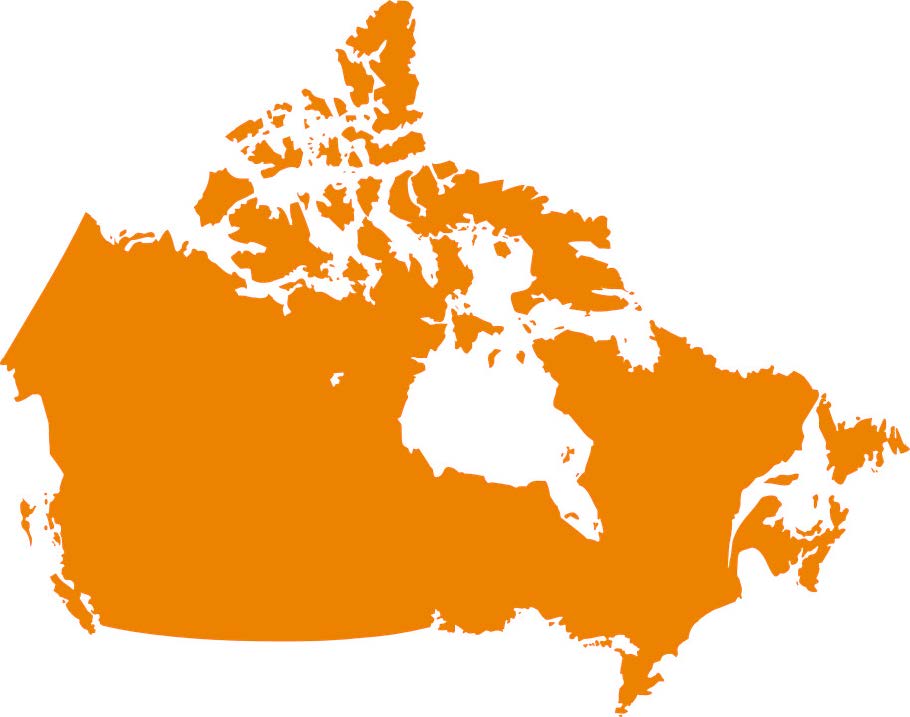 Indigenous Learning Initiatives Across Canada
One for Each Province and Territory.
Indigenous Community:
Cowichan Tribes
Province:
BC
The Cowichan Valley School District has a page dedicated to Hul'qumi'num language resources such as videos, flash cards, stories and a dictionary. Such resources were developed in partnership with the Hul'q'umi'num' speaking community..
In their learning strategic plan 2020-2024, the school district stresses Indigenous ways of knowing that include "working together with one heart, one mind and one thought". They emphasize the need for recognizing Indigenous content in their students' learning journey.
Indigenous Community:
Athabasca Chipewyan First Nation
Province:
AB
The Athabasca Tribal Council (ATC) has worked with the Elders in its 5 First Nation member communities to develop a Cree App to promote the language. The app is available on the App Store and Google Play and has a growing list of more than 400 words. 
The ATC Dene language app is available on both platforms as well and can be used for self-study or to help in conversation. Its latest version includes word categories such as medicines, directions, calendar, food etc.
Indigenous Community:
The
Métis
Province:
SK
Often students need that extra encouragement to develop a deeper interest in a subject.  While public universities and non-Indigenous organizations offer scholarships, since 2018 the Métis Nation has offered its own scholarship program, to better harness learning interest in its community in Saskatchewan through the Saskatchewan Post-Secondary Education Program.
As president of the Metis Nation Saskatchewan, Glen McCallum says "Education is key to self-determination, what we accomplish today will be for them to build on tomorrow."
Indigenous Community:
Shamattawa First Nation
Province:
MB
The Kisemattawa Kiskinwahamakew Kamik School serves the Shamattawa First Nation. It's situated in the very beautiful and remote fly-in community of Shamattawa. Despite being so isolated, it has all the amenities of a modern school, such as a library, cafeteria, computer lab gymnasium and science lab.  
There are talks of introducing land-based education into the curriculum, which focuses on an Indigenous and environmental-friendly approach to education to develop the child.
Indigenous Community:
The
Anishinaabe
Province:
ON
From the early 2000s, Kwayaciiwin Education Resource Centre (KERC) has collaborated with the First Nations in the Sioux Lookout Area to revive the Anishinaabe language. 
The work helps distill a strong sense of identity in the Anishinaabe people, supporting success for students in schools and in their communities. High-quality educational resources, such as Treaty lesson plans, flashcards and syllabic charts are available at the KERC store.
Indigenous Community
: Mohawks of Kahnawá:ke
Province:
QC
Early learning and higher secondary education were featured earlier as learning initiatives in this article. To further promote the Indigenous idea of lifelong learning, there is the The First Nations Regional Education Center in Kahnawake, Quebec.
The center offers "individualized training methods" to help adult students complete a ministry accredited education path such as a school diploma, or vocational training.
Indigenous Community:
The
Innu
Province:
NL
The Mamu Tshishkutamashutau Innu Education Board Office has collaborated with other organizations to create an "Innu-aimun" (language resources) page.The Innu Conversation app is available on iTunes. It has 21 topics of conversation ranging from family, to greetings, to the weather. It features speakers from the community. 
The Innu Dictionary and the Innu Medical Glossary are available on both the App Store and Google Play. The dictionary features sample sentences, and the Medical Glossary contains over 1,200 terms and 4,000 audio files.
Indigenous Community:
Tobique First Nation
Province:
NB
Until recently, the majority of Tobique First Nation parents had chosen to send their children to off-reserve school in the town of Perth Andover.  The last five years have witnessed an incredible example of First Nations control of First Nations education as local education leaders brought in new literacy programs, improved school lunches and a focus on language training.  
Today, the state-of-the art Mah-Sos School currently offers K4 to Grade 5 culturally based programming that incorporates Wolastoq/Maliseet culture, history and language.
Indigenous Community:
Abegweit First Nation
Province:
PE
When building an education program, staff and resources are a good starting point, but the community needs to be supported with quality programs where students can hone their desire to learn and advance. Abegweit First Nation realizes the need to support the community and covers K-12 education in the community. Homework clubs and after-school tutoring programs are some examples of the services they provide. 
Early learning is a strong focus as well. Their infant and toddler programs are for ages 0-2 and 2-3 respectively, and facilitates the growth in language, math, science, cognitive skills, social skills, and gross motor skills.
Indigenous Community:
The
Mi'kmaq
Province:
NS
Mi'kmaw Kina'matnewey (MK), along with the province and Millbrook First Nation have introduced the teaching of Treaty education to all children in Nova Scotia, after renewing a memorandum of understanding.
MK collaborates with Sprig Learning to develop and produce resources that talk about Miꞌkmaq identity, the importance of treaties, present state of treaty relationship, and how to best promote reconciliation. Resources such as interactive assessment apps, where animal characters teach young learners about the traditions and cultures of the Mi'kmaq people.
Indigenous Community:
The
Kaska
Territory:
YT
The Yukon Native Language center, in collaboration with respective Yukon First Nations, came up with posters and pictures of "encouragement phrases".  These were made to promote language revitalization and restoration, and are in each of the 8 different Yukon Indigneous languages.
For the Kaska language particularly, audio lessons and storybooks are also available. All of these resources are available to download.
Indigenous Communities:
Gwich'in
and
Inuvialuit
Territory:
NWT
Gwichin'in and Inuvialuit songs and alphabet games are used as a teaching tool in schools in NWT. An effort is made to promote language visibility. Teachers are encouraged to hang different posters on bulletin boards in accordance with the seasons. 
More localized research needs to be done where teachers immerse themselves in the local culture and try to understand the Inuvialuit perspective.
Indigenous Community:
The
Inuit
Territory:
NT
A memorandum of understanding was signed earlier this year to strengthen the Inuktitut language across Nunavut. The federal government pledged $42 million over 5 years to support the agreement. The approach includes: increasing access to Inuktut language instruction; increasing the number of proficient Inuktut-speaking Inuit educators; and promoting the revitalization of Inuktut language and education rights. 
Aluki Kotierk, President of Nunavut Tunngavik Incorporated said "This is great news for Inuit students. Increasing the number of Inuktut-speaking teachers will realize our expectation of Inuktut language of instruction in our schools."
Parting Words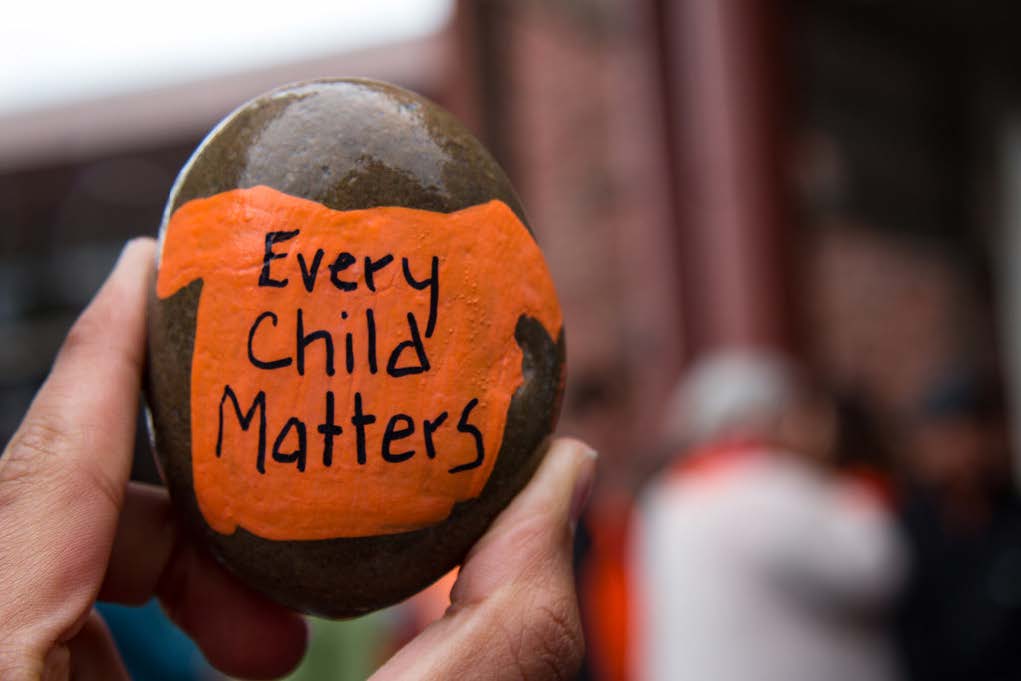 It's often difficult to discuss the path forward given Canada's history and the significance of Orange Shirt Day. However, these 13 successes give all of us hope that reconciliation is possible. More needs to be done to bring awareness, understanding and truth around the importance of Indigenous education, language and culture. Indigenous language and cultural revitalization is a vital first step towards Indigenous sovereignty and educational equity across Canada.