Learning activities are the educational exercises that will engage and promote oral language or math skills. These activities are created by teachers and linked to curricular outcomes.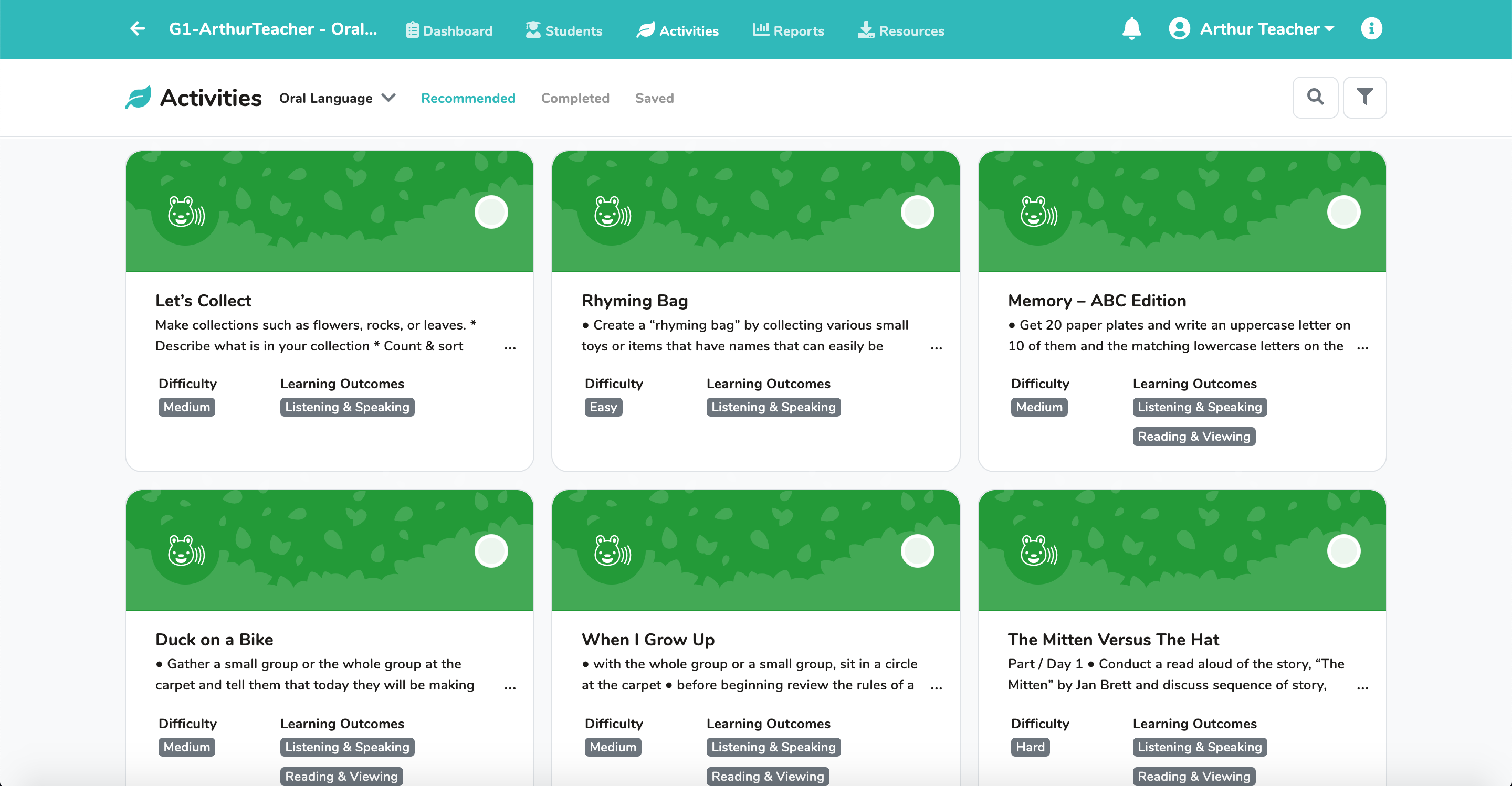 Each learning activity describes simple exercises, identifies the necessary materials, and estimates the time needed to complete the activity.
The activities are organized, and can be filtered, by type of activity, place of learning, and difficulty. As the student completes (and checks off) learning activities, their tree grows and they earn badges showing their progress. Activities completed in the classroom and at home are reflected in the results.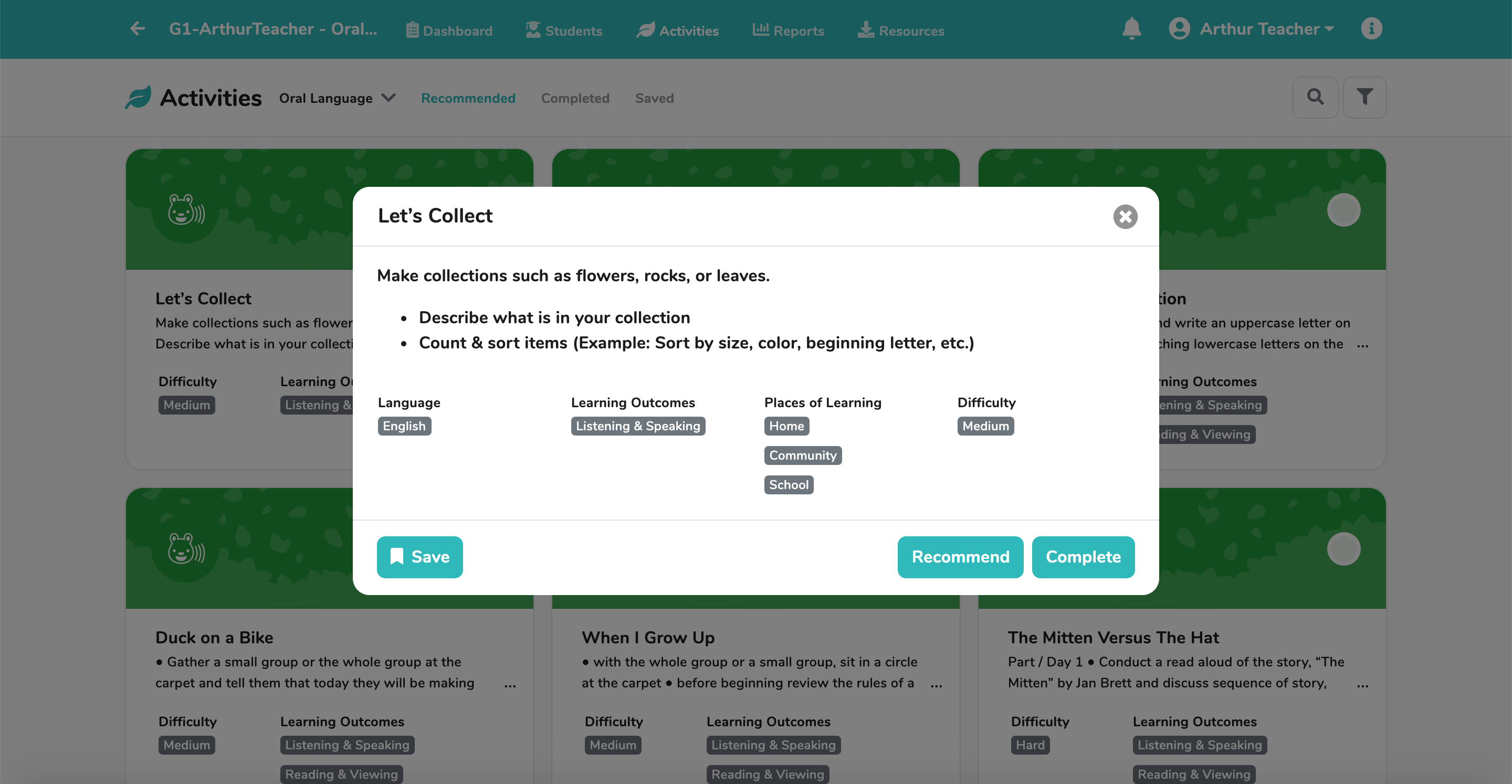 Groups
Creating groups of students allows you to target specific learning outcomes and complete activities geared to those outcomes.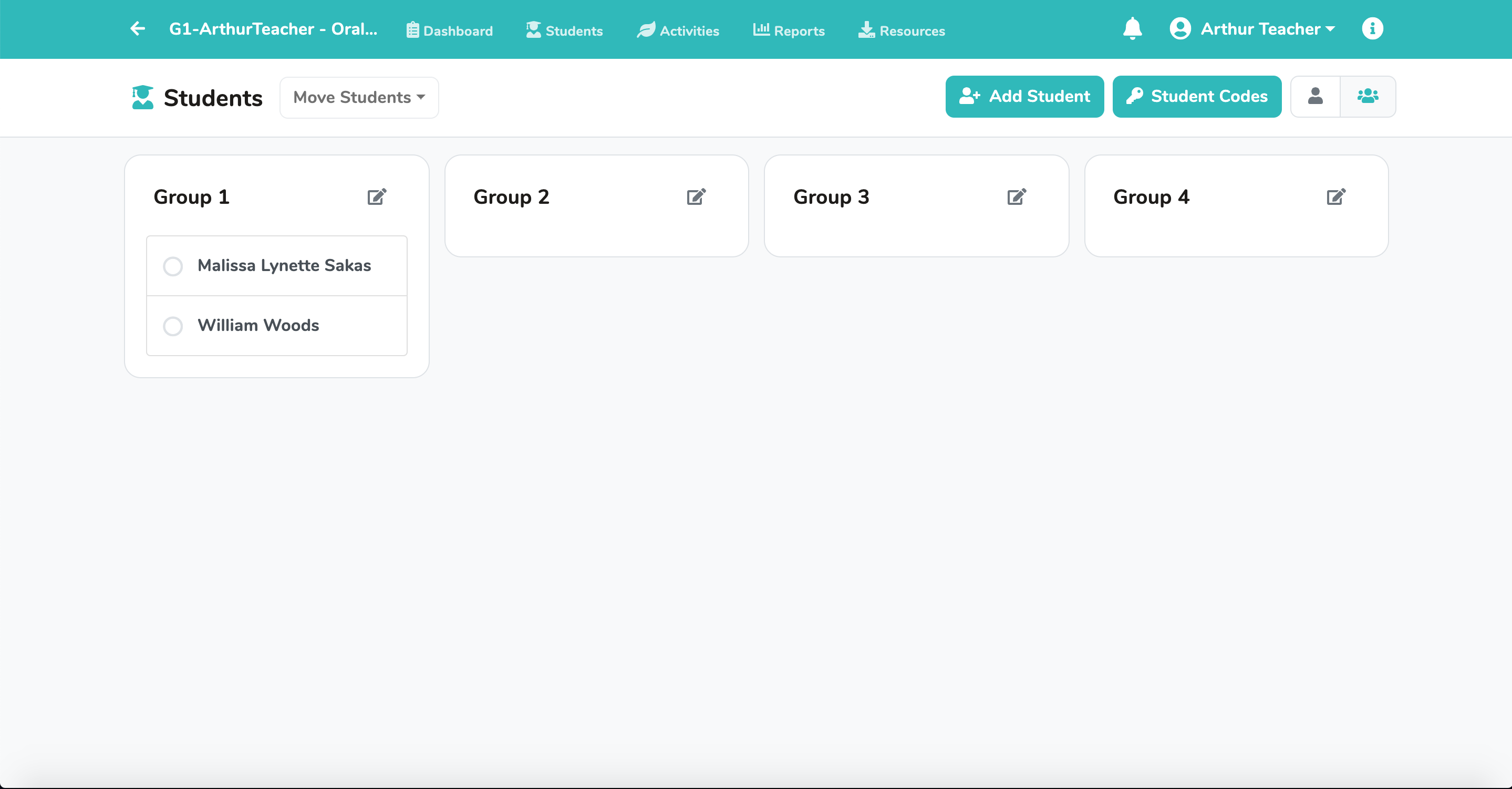 Do you have go-to activities you'd like to share? We'd love to hear about them! 
FACEBOOK
Join our private teachers' group: https://www.facebook.com/groups/192382068197547
Follow our page: https://www.facebook.com/SprigLearning
@SprigLearning
TWITTER
https://twitter.com/spriglearning
@SprigLearning, #learnwithsprig