To add or remove teachers/students from a classroom, sign into your Admin account.
Once you've signed in, click Schools.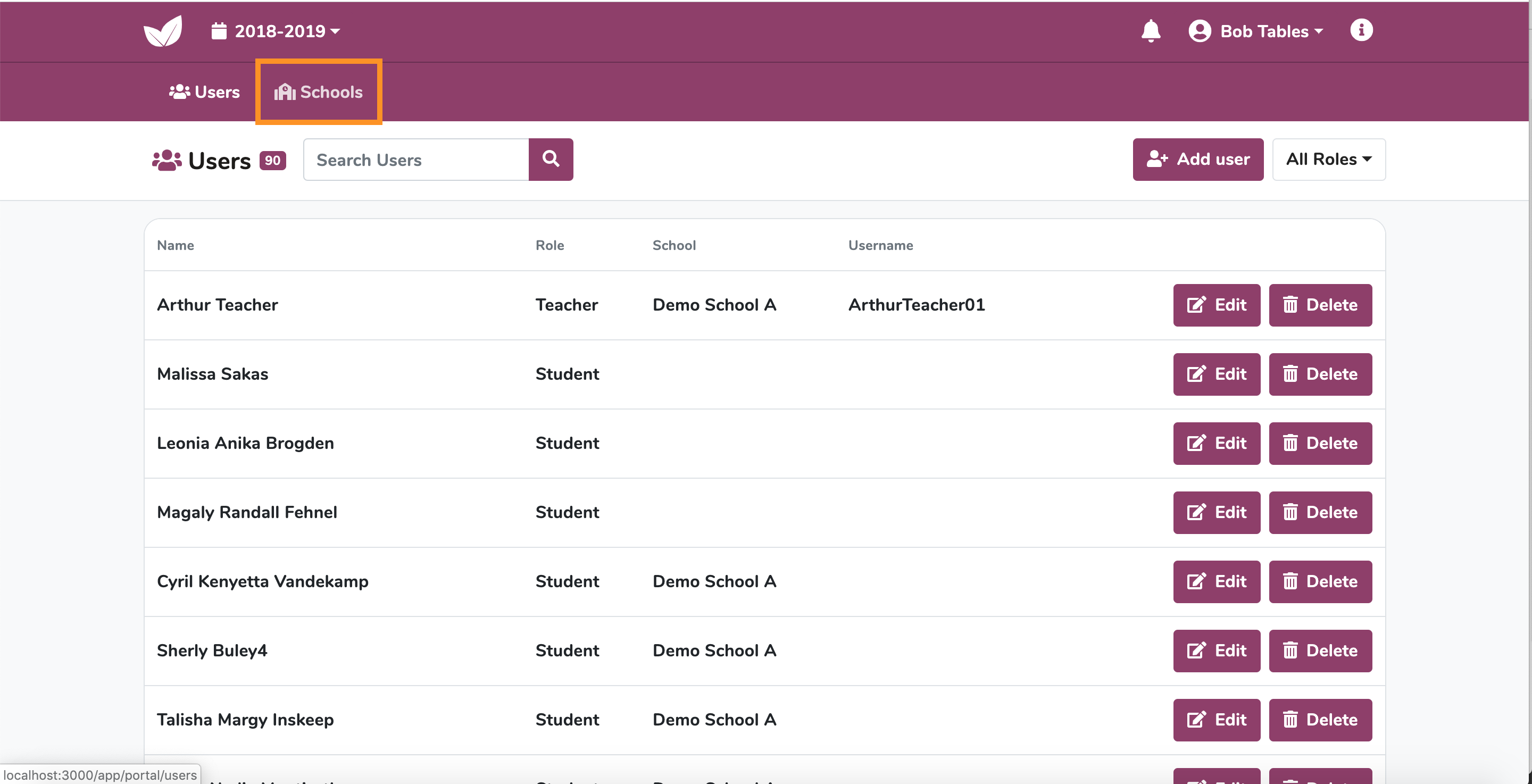 To view the classrooms in a school, click View School on the School card.
To view the teachers/students in the classroom, click the down arrow on the right side of the Classroom card.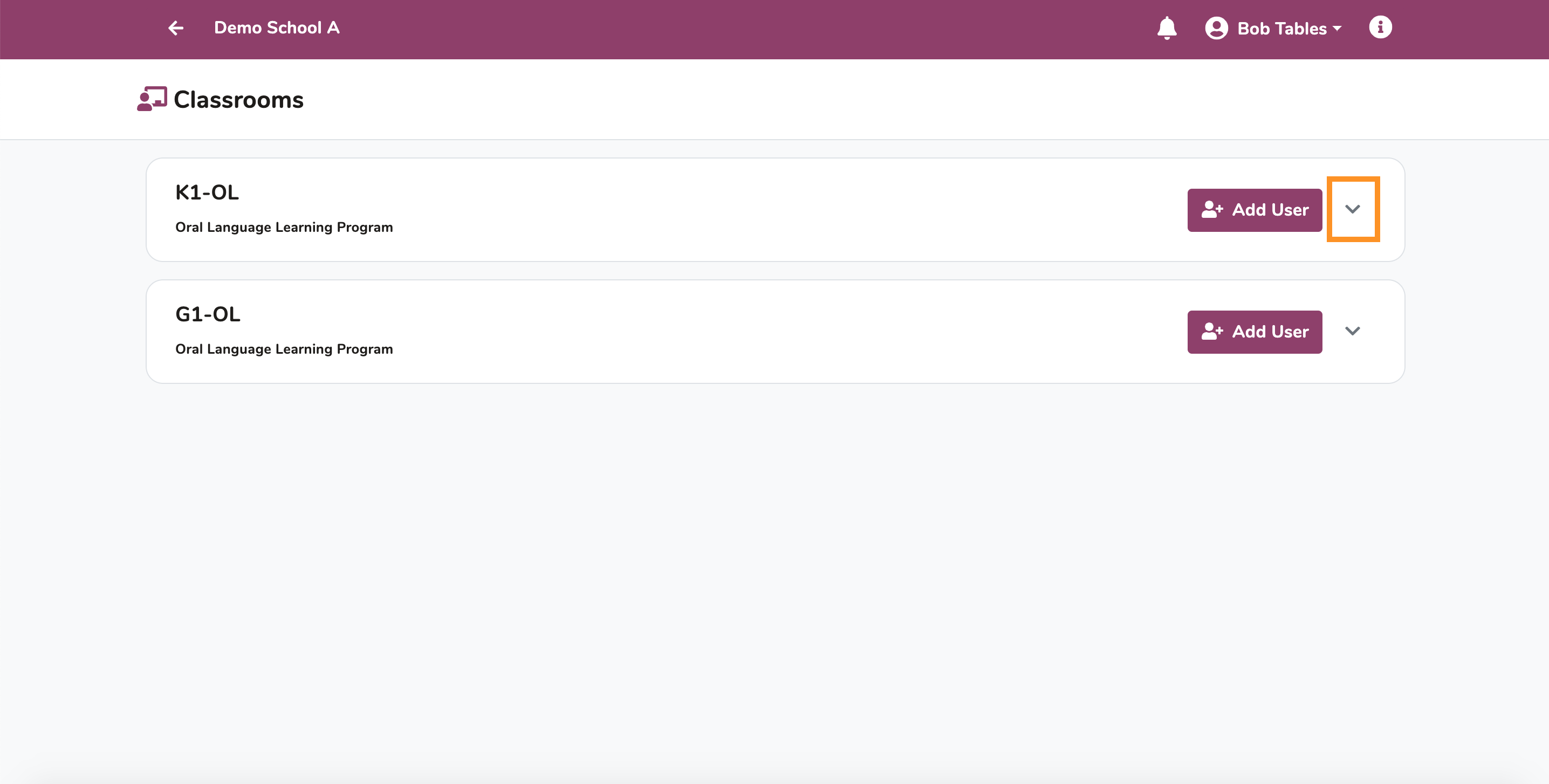 To add a teacher/student to the classroom, click Add User.
Enter the name of the teacher/student you would like to add to the classroom in the Search Users field, hit Enter.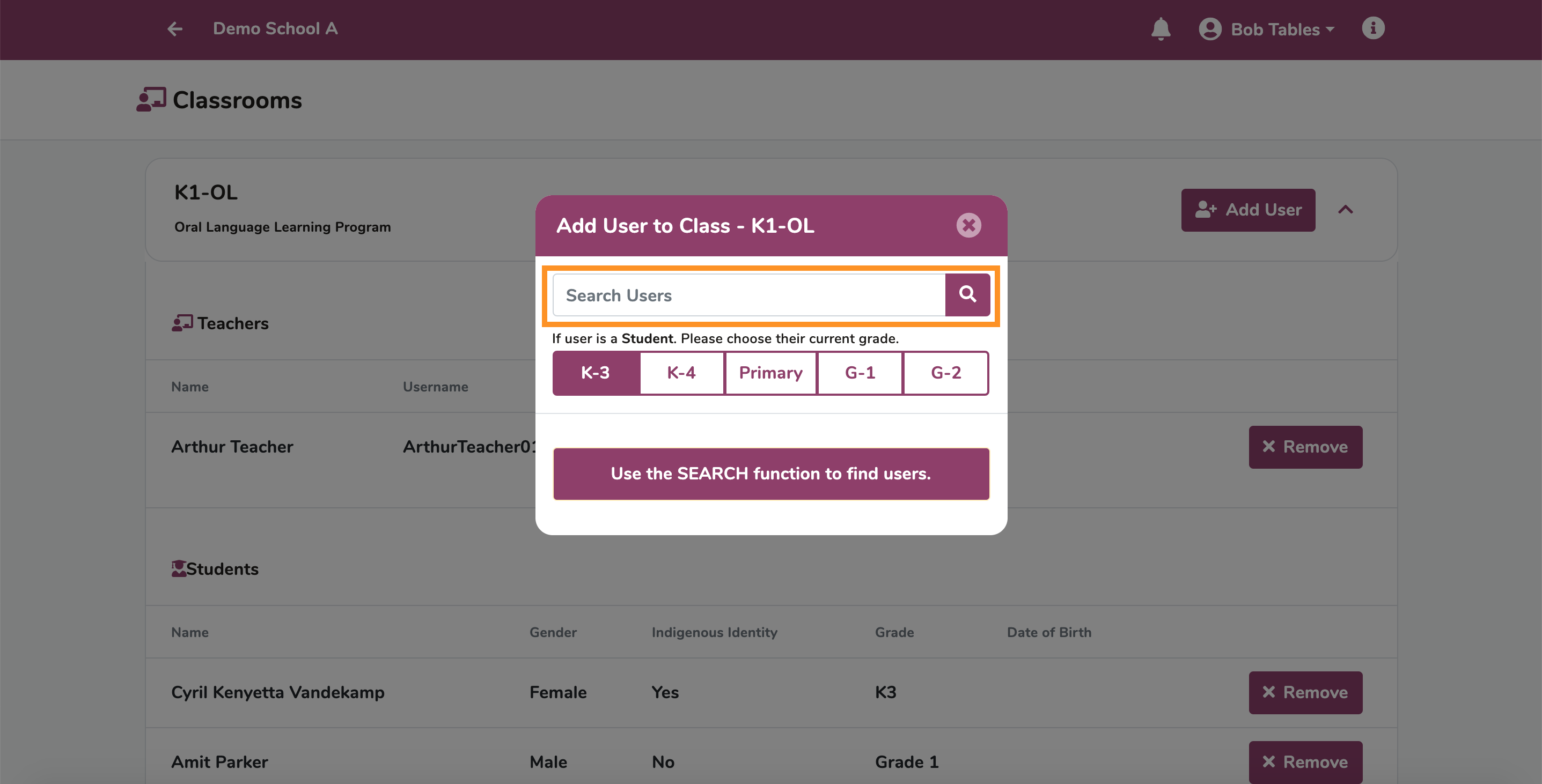 If you are adding a Student to the classroom, select the student's current grade and click the +(plus) icon.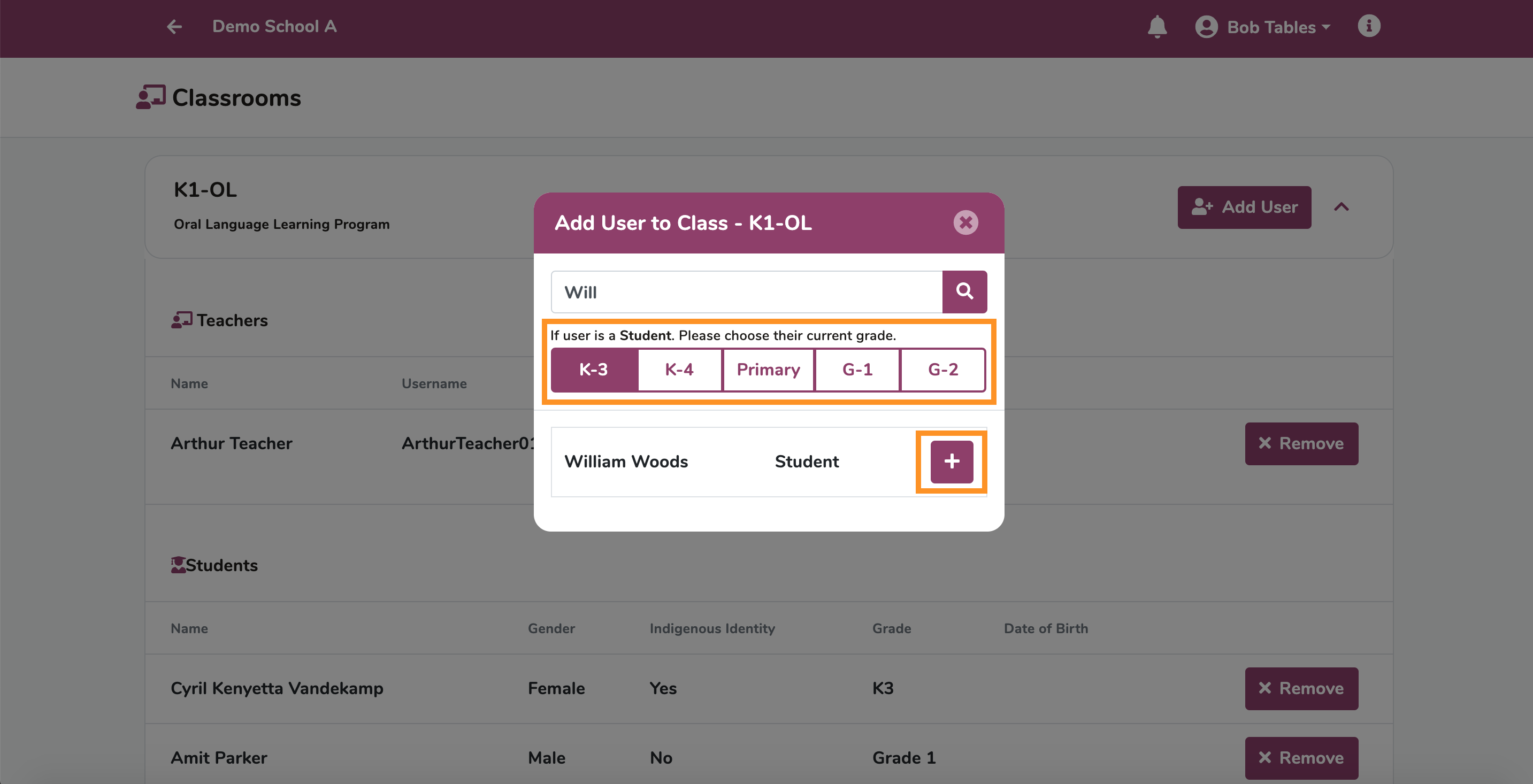 If you are adding a Teacher to the classroom, just click the +(plus) icon.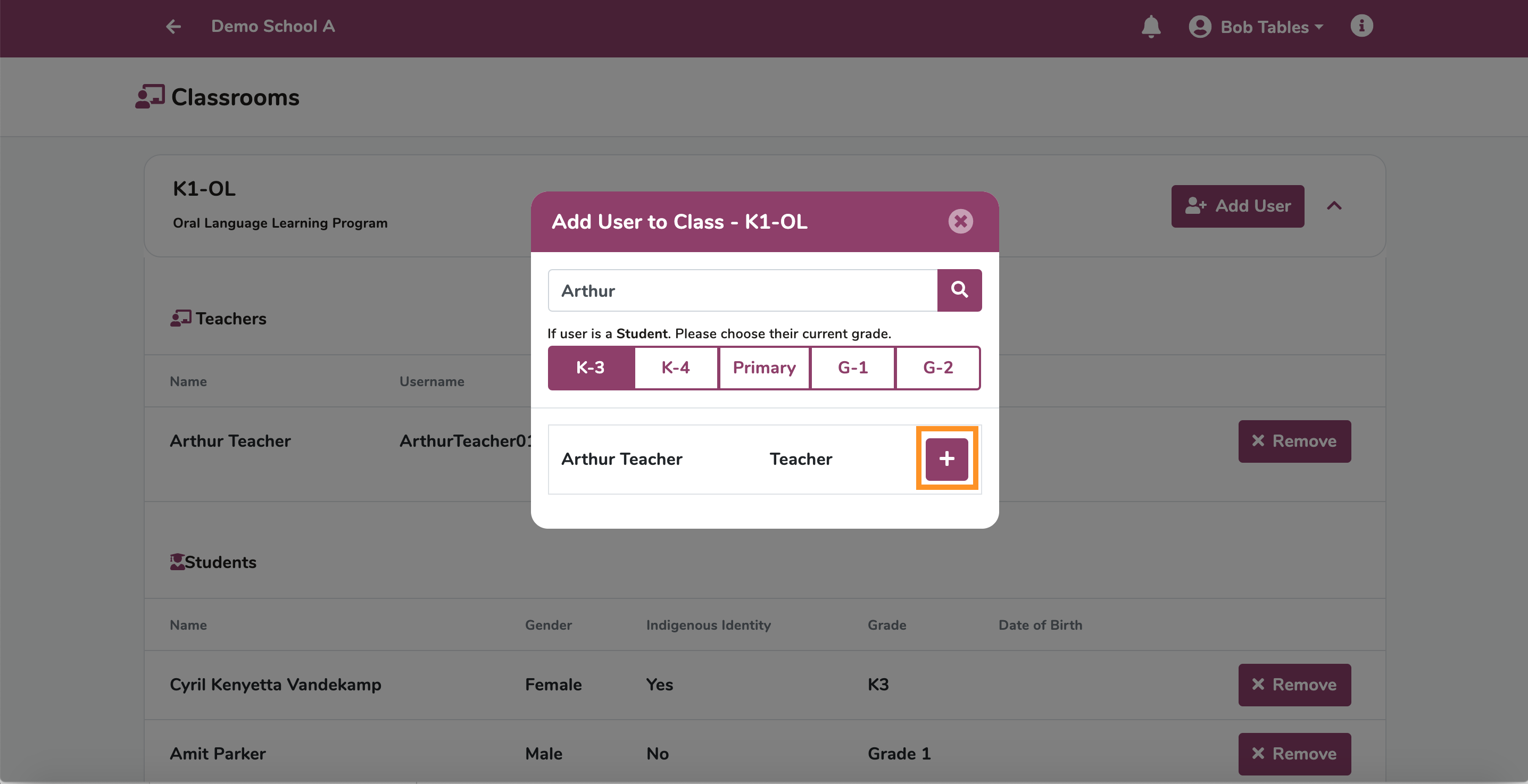 To remove a teacher/student from the classroom, click X Remove next to the teacher/student you want to remove.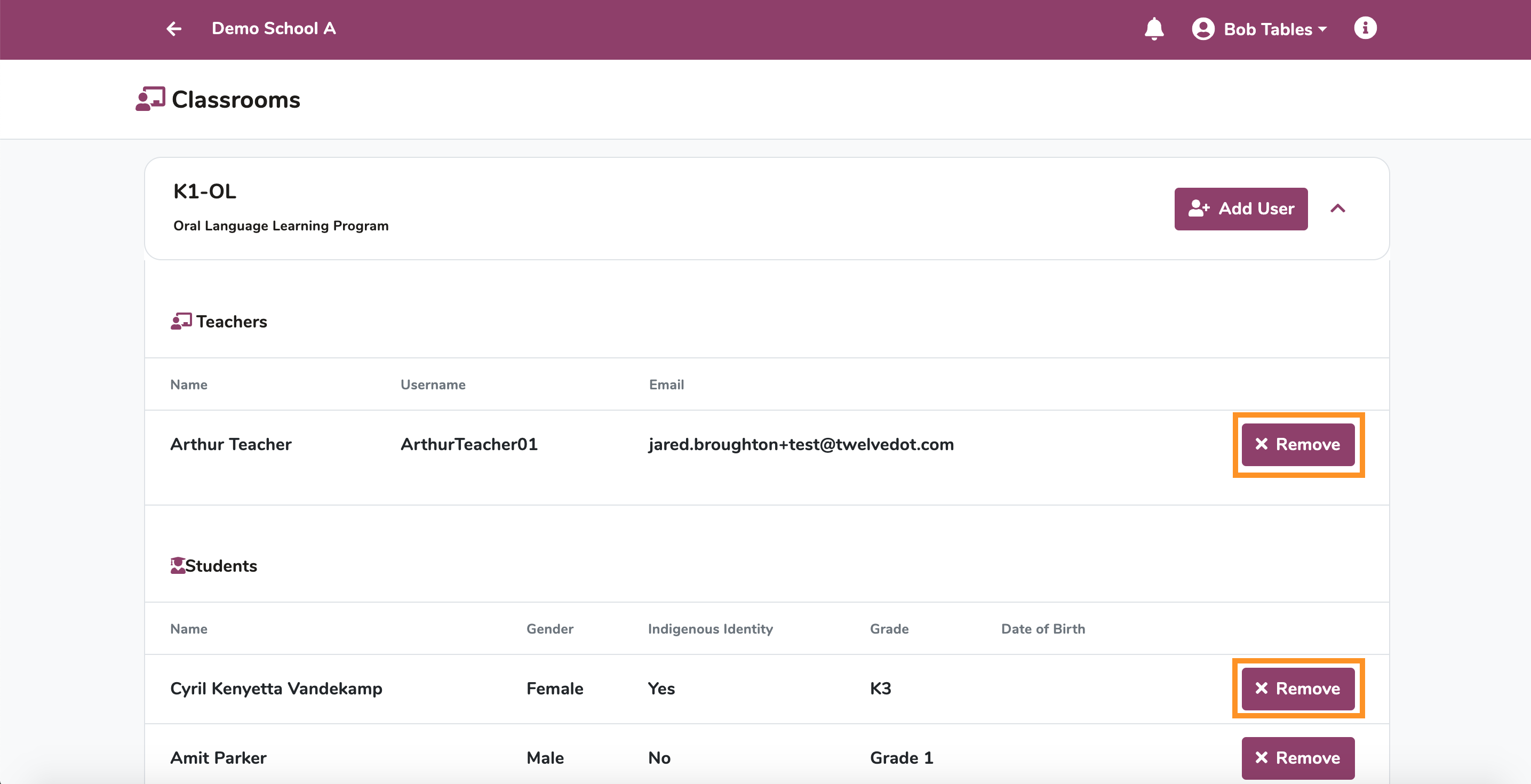 Confirm the removal of the teacher/student by clicking Yes, Remove User.