Sprig Learning develops early learning programs for preK to Grade 3. 
Student success is often top of mind for educators and administrators. 
Other early learning outcomes are all indirectly related to the main outcome of student achievement.
Given the high gravitas student success carries, Sprig Learning covers case studies highlighting what works in a school setting to achieve equitable results for all students.
It may be easier to raise the performance standards for some students, but it's a much more difficult task to ensure all students receive the academic support they need. 
Whether it's creating the right vision for early learning, or writing a high-performing school improvement plan, Sprig aims to present what has worked for schools.
This article is the latest installment of our early learning school improvement series. We present 3 case studies from the US that resulted in early learning student success. Each case is followed by a takeaway. 
Concerted Effort for Early Learning Student Success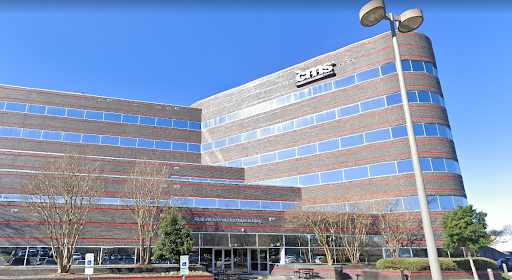 Credit: Google Earth. Charlotte-Mecklenburg School.
In the early 2000s, Houston Independent School District, Charlotte-Mecklenburg Schools and Sacramento Unified School District were able to reduce the achievement gap for disadvantaged and minority students. 
They demonstrated an upward trend of overall student achievement for at least three years.
Improvement was consistent and the rate of improvement was higher than in comparison districts. 
All three of these large urban school districts shared commonalities regarding what worked for them in improving student success.
They were able to align curricula with state standards and translate these standards into instructional practice.
In particular, attention was paid to the lowest performing schools to help them with resources, teachers and administrators. 
Data from early and ongoing assessments were provided to educators and principals to help identify both student and teacher weaknesses, so improvements could be made.
Rather than making all changes at once, the reforms started at the elementary grade levels.
There was also a high degree of shared accountability between the board and superintendent of student success. In each case, vision and goals were refined jointly and the relationship was lengthy.  
Systematic and Acute Planning for Better Student Results
There were so many things done right at these three school districts. At the heart of it all was directed planning.  
It was decided from the beginning that the goal would be to improve the assessment scores of those students at the lower end of the achievement distribution.
Every other decision was made in support of this ultimate goal. 
The alignment between the board and the superintendent was ensured from the beginning, to solidify the vision.
The standard of content and instruction were raised that would benefit the students once the changes were made.
On a day-to-day level, the frequent usage of assessment data came into practice, which really helped educators identify students in need of greater support.
From top to bottom, the plan was created and executed to accomplish the set goal of reducing performance disparity.
Partnering for Early Learning Student Success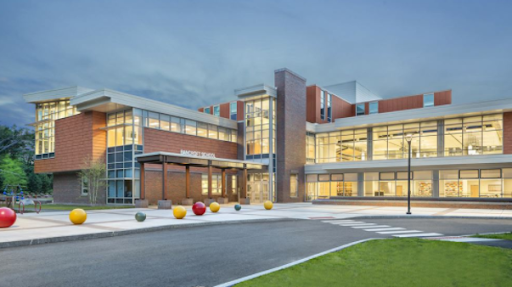 Credit: Andover Public Schools
Andover Public Schools was able to decrease the share of K–2 students scoring below benchmark on the Dynamic Indicators of Basic Early Literacy Skills (DIBELS) assessment by ten percentage points for the 2018-2019 school year. 
DIBELS is a set of procedures and measures for assessing the acquisition of literacy skills. 
In that same school year, there was a 14% decrease in out-of-district placements. An out-of-district placement occurs when it is determined that a student needs more intensive support than can be provided in the district. 
Andover partnered with the Massachusetts General Hospital (MGH) Institute of Health Professions, to develop literacy micro-credentialing coursework throughout the first half of the school year. There were 25 Instructional Assistants from 5 elementary schools that were selected.
The training included ten hours of instruction on leading literacy interventions. It also consisted of structured observations of both advanced and struggling readers.
Training Paraprofessionals
Andover Public schools realized that their educators needed more support in providing the type of specific interventions that were required to help struggling readers. 
Such help was ensured very smartly through a collaboration with a local institution, so certain members of the early learning workforce could be appropriately upskilled. 
Seeing the success of involving the instructional assistants, Andover will continue to measure students' growth in literacy over time, to deploy the right resources to services involving paraprofessionals.
It's important to partner with the right organizations who have the capacity to train specialists who are adept at doing a particular task. They greatly help teachers in assisting those students who demand more attention. 
Involving the Whole Community for Early Learning Student Success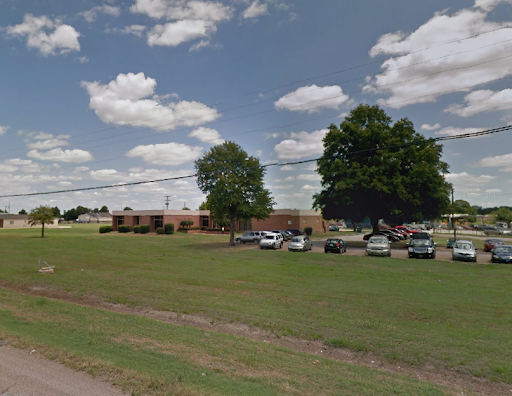 Credit: Google Earth. Sunflower County Consolidated School District.
The community in Indianola, Mississippi was able to increase the rate of kindergarten readiness by nearly 25%, despite struggling with lack of access to resources and intergenerational poverty. 
There is an assessment level that predicts whether a student will be reading at grade-level by the end of the third grade. From 2014 onwards, there was an upward trend of the percent of students entering kindergarten who met or exceeded this assessment threshold. 
This was accomplished by working with the Indianola Promise Community to create better early childhood programs and services in the area and the local school district.
The Early Head Start Child Care Partnership program's Classroom Assessment Scoring System (CLASS®1) scores from different teachers were analyzed to identify teachers making the most gains with their students.
(CLASS®1) is a PreK teacher-child observation instrument used to assess preK children. 
These high-quality teacher-child interactions were studied for modeling purposes. 
The strategic use of data to align early childhood strategies continued into elementary school. The Sunflower County Consolidated School District in Indianola had to build the culture of using data at the classroom level. 
The district created a tracker that each teacher, principal, superintendent, school could use.
The data from this tracker was used to identify students who needed extra support. Targeted interventions were subsequently personalized to meet students' needs. 
The school district also regularly sent data cards home to families and provided activities to help parents interpret the data. 
A Joint Effort Between Early Learning Programs, the School District and Families.
What happened in the community of Indianola is a classic example of involving the whole community to be more child centric. 
By sharing data between the early learning programs, the school district, and the parents, it became easier to track student progress as they moved through the education system.
Early Learning Student Successes You Can Replicate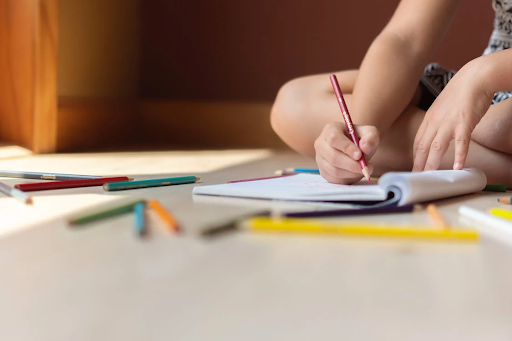 These case studies all demonstrate that it is indeed possible to ensure school readiness, achieve greater scores and reduce the performance gap by taking the right actions. 
Sprig Learning was developed particularly for early learners. 
In line with these case studies, assessment is a big part of what we do, where every data point is collected for a particular purpose. Literacy specialists and intervention specialists use our products. We also involve the whole community in what is a holistic approach to early learning. 
To learn more about how you can bring these ideas into life, give us a shout.