For part two of our 'Designing Classroom Resources' series, Chris is going to focus on process and execution; how to create engaging resources that are inspired by your own ideas or by borrowing inspiration from/putting your own twist on activities you may have discovered online.
She's going to start by walking you through the design process she follows when creating new materials – take it away, Chris!
Step 1 – Brainstorm
Start by asking yourself the following questions:
Have I come across any interesting ideas online recently that I'd like to put my own unique twist on?

Have I come up with any concepts or ideas that I may not have previously followed through on?

Is there something that myself, my students and/or other teachers could really benefit from having access to in the classroom? 
I usually start the creative process by grabbing screenshots of any ideas/inspiration I stumble upon while doing research online. I will either jot down ideas in a notebook or on my phone and use a Google Drive folder to save screenshots of ideas I come across. Tip: We recommend looking into note-taking tools such as Notability or Evernote; they have been built with the purpose of helping you to organize notes and important information – making them easier to locate when you need to refer back to them.
Step 2 – Clarify your purpose and goals
Now, ask yourself a few questions that will help you to better understand your specific reasoning for deciding to create these resources in the first place:

What is the purpose of this resource? Why am I creating it?

Does something similar already exist, or will this fill the need for a resource that I've been looking for but haven't been able to find?

What are the learning objectives associated with this resource/activity?
Once you've answered those questions, we recommend that you do a bit of research into other teachers' lessons and resources online to see what has successfully worked in other classrooms. You may also stumble upon insight or feedback about a specific activity/resource that will help you to extend or improve upon an idea that may have previously had issues/shortcomings.
Step 3 – Sketch it out
It sounds obvious, but I always recommend starting designs/new ideas by sketching them out on paper. That way, I can quickly work out the basics of the resource, and any possible variations I might want to create.

It gives you a chance to figure out what goes where, and how much space it might take up in the final design. You don't need to be a master illustrator to sketch out these concepts; just lay it out visually in whichever way feels right to you. From there, keep your sketches and ideas together in a sketchbook/folder, that way they'll be handy when it comes time to review the process in planning to create the final product. Tip: keeping records of your thought process will really help to improve the quality of your future work/designs.
Step 4 – Time to create
Once I've done enough research and have sketched out a rough concept, I start building the resource in my design program of choice. Depending on your comfort level, you can use free software like Canva or something more advanced like Adobe Suite/Creative Cloud. Always keep an eye out for new software or updates that expand the limits of what you can do, and how efficiently you can do it. For example, Pages has added features that let you create interactive books. The resources section in the Sprig Learning educator portal has a variety of image assets you can use for building digital or printable assets.
Step 5 – Review and finalize
Revisit the goals you set in the beginning and make sure they have been met with your final design. Before you save and export your completed resources, we recommend walking through the following criteria (these are important points that I try to cover with each and every design I create):
Is it accessible?
This is especially important for resources that are in full colour. Your text shouldn't be too small, contrast should be high, text should be easy to read and photos should pop on top of coloured backgrounds, and colours should be always used in a thoughtful, meaningful way. It's also very important to keep those who are colourblind in mind (potential or formally diagnosed).

Here are a few examples to illustrate what accessible vs. inaccessible design looks like: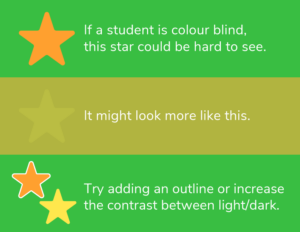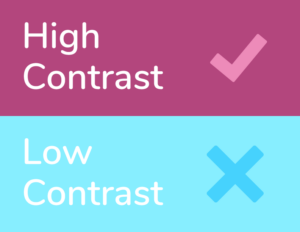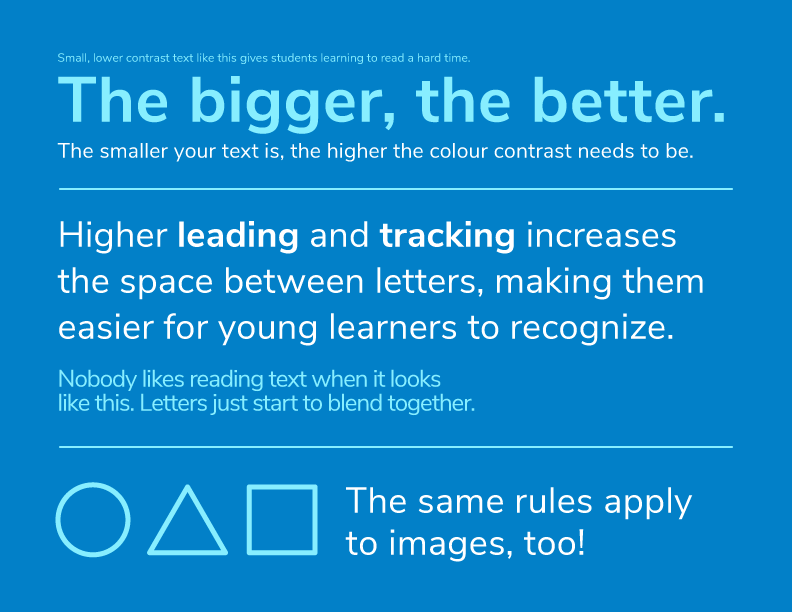 Sim Daltonism (for Mac) is a free tool that lets you test whatever is visible on your screen using filters that simulate different types of colour blindness. Get it here: https://michelf.ca/projects/mac/sim-daltonism/

Here's a look at Sim Daltonism in action: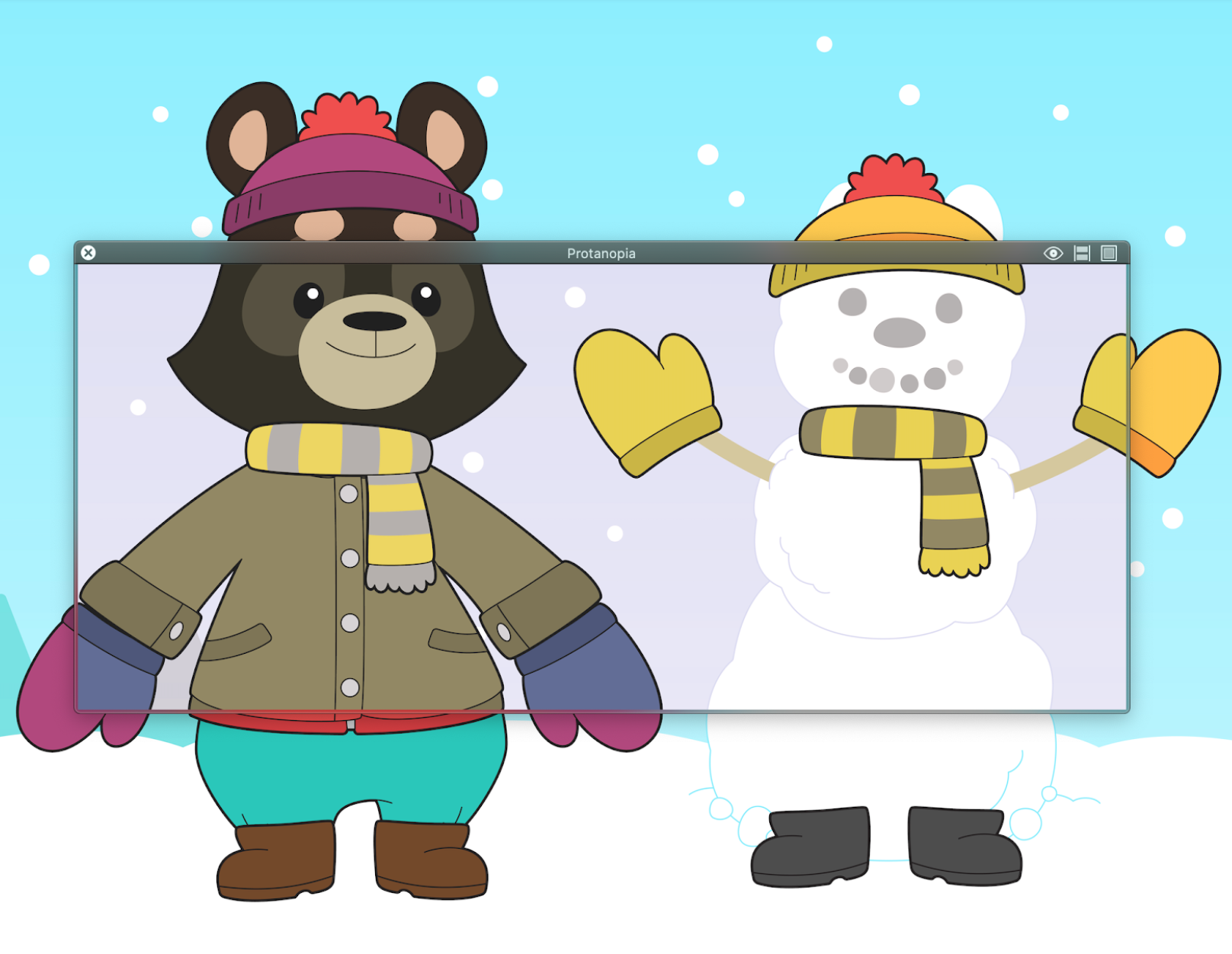 Is it visual? 
If it isn't specifically a reading/writing activity, keep instructions visual, or use simple, familiar language. Consistency helps a lot, both in terms of vocabulary and imagery.
Is it versatile?
My aim is always to give teachers room to use the resources I create in a way that suits their goals and the individual goals of their students. It's even better if a resource can be used repeatedly in a multitude of different ways. Unlike something found on Pinterest, resources that you've created yourself can be easily altered or adjusted to aid students who may require special accommodations, such as increased font size or an adjustment to the difficulty level.
Is it simple?
Some free resources online clutter their designs with decorative elements or fancy fonts that aren't especially legible (we covered fonts in more detail in part one of this series here). A little goes a long way as they say; too much and you risk creating confusion that can interfere with the purpose of the resource and success rate of the activity itself.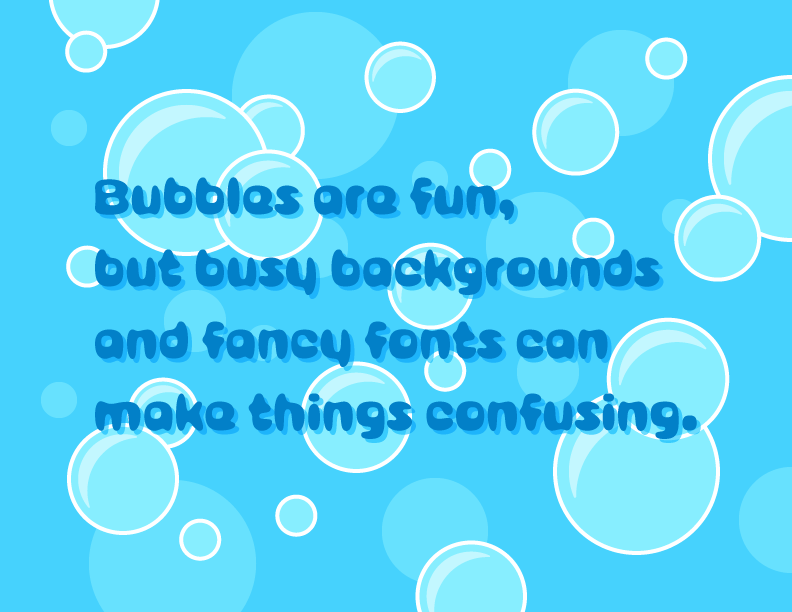 Sample resources: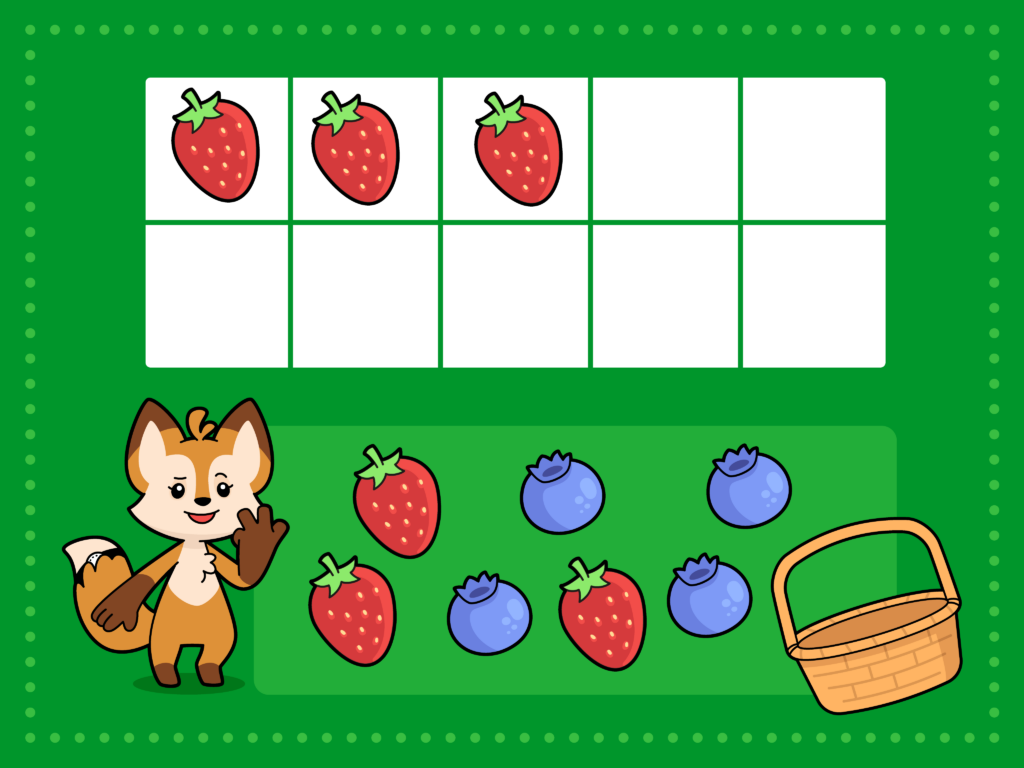 Is it effective?
Lastly, one of the final questions I ask myself before exporting my work – is the resource I've created effective? Does it cater to the goals/purpose I set at the beginning of the creation process? The answer to this may remain somewhat unclear until you've had a chance to test it out in a classroom setting. By creating your own resources this way, making edits or quick changes to an activity that you've created is easy.
Congratulations – you're now ready to start creating fun, engaging, and effective resources that are sure to be a hit in the classroom! We hope this design series has helped to make the process more approachable and stay tuned to the Sprig Blog for more design-focused content in the future!
—
Note: We do not endorse nor receive any monetary rewards for including links to software, programs, and/or tools recommended within this blog post. We have used them personally, so we have experience in using them and have found them all to provide the additional layers of protection for ourselves and our staff members.
Chris Hough, Graphic Designer for Sprig Learning