Sprig Learning creates holistic and inclusive early learning programs for pre-K to Grade 3 students. 
Early childhood education is defined by the United Nations Educational, Scientific and Cultural Organization and the National Association for the Education of Young Children as birth to 8 years of age. This corresponds to pre-K to Grade 3 in the school system.
Creating the learning programs for grades 4 and 5 is a part of the roadmap, but it's particularly the early learning grade configuration of pre-K to grade3 that is most critical.
There are many reasons for this. Chief among which are:
Pre-Kindergarten is an underserved market 
There is a strong connection between pre-kindergarten and post-kindergarten
ECE is the greatest driver of educational equity
Each reason is expounded on below. 
Following each reason is an ideal scenario that would sufficiently address the point raised.
1) Pre-Kindergarten is An Underserved Market 
Funding for K-12 schools are treated differently than funding for preschools in both Canada and the US. 
There simply aren't as many preschool programs as there are elementary schools operated by school districts.
To demonstrate, approximately 1.6 million children attend preschools in the US. This number includes both private pre-kindergarten programs, and also federal- and state-funded public preschool programs. 
Contrast that with the 3.4 million children in the US that attend kindergarten in public schools. Even without including private or charter schools, it's more than twice the amount of preschool children. 
Preschool is a vital part of early childhood education, but with preschool enrolments significantly lower than that of K12 education, there is a direct connection to less funding opportunities. 
Being underfunded results in a lack of long-term vision and a dearth of solutions that step up to innovate in early learning. Sprig is adamant that this market be appropriately served. 
Ongoing research has shown that the greatest brain development in children occurs between birth to age 8. 
Take a look at these early learning statistics, they all speak to the importance of healthy early childhood development. There are a hundred of them. 
Ideal Scenario
Government, Foundations and private organizations step up to finance early learning centres (Sprig covers many of them in its newsletter. Be sure to subscribe), or if universal preschool becomes a reality.  
2) There Is a Strong Connection Between Pre- and Post-kindergarten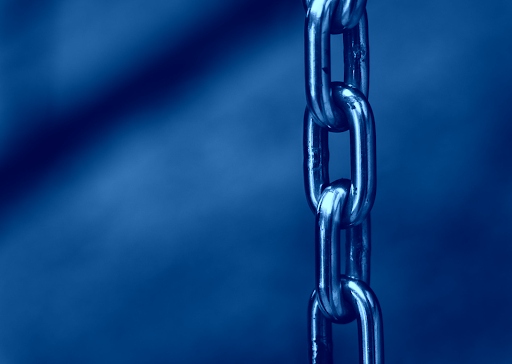 ​​The primary goal of a preschool system is focused towards ensuring school readiness. In order to ensure readiness, the quality of pre-kindergarten education has to match that of post-kindergarten education.
It's similar to secondary school students taking advanced placement (AP) courses to get ready for college or university. High-quality material is introduced even before actually arriving at the next destination. 
Similarly, are preschool students gradually introduced to the skills and concepts that they will need to apply in kindergarten to make the best of their learning? 
If this is not the case, then there is a risk of a chasm developing, one which is difficult to cross for early learners. 
Sprig has a myriad of high-quality evidence-based activities that work on essential language and math development components.
In a study done in Virginia at a mixed-urban school district, pre-kindergarten attendance had a significant effect on the literacy achievement of Grade 1 students. 
Students who attended the district's preschool program had a higher percentage of students meeting or surpassing the reading benchmark versus those students who did not.  
There are many more studies that demonstrate that when there is adequate availability of preschool programs, and the programs are of high quality, student success follows.
Ideal Scenario
Preschool programs innovate to ensure greater quality. We've written before on what a high-quality early learning program looks like. 
Some of the items on the checklist are: adequately equipping the classroom with educational materials, ensuring ongoing communication and offering opportunities for multiple kids of play. 
3) Increased Educational Equity
​​The world is heading towards more education autonomy for those who are curious about a subject and want to teach themselves. We so often hear of success stories from people who did not go to college, or in some cases, did not even graduate high school.
But even for those individuals, early education was important! 
There was a teacher, or some other mentor in the early grades, who left a profound impression on them. It motivated them to go on and develop expertise in their fields in traditional or non-traditional ways.
Other than this spark of inspiration that allowed this curiosity or inquiry based learning to flourish, developing the fundamentals of early literacy and numeracy was important as well. 
It allows all of us to use our foundational skills to build on, innovate, generate ideas, and execute them later.
In light of this information, it's sad to think that many young students are deprived of a high-quality early education. Even that little bit of inspiration and fundamental learning skills are kept from them. 
Ideal Scenario
If the accessibility and quality of early learning programs improve, as stated in reasons 1 and 2, it should automatically make a difference in providing the right type of education to young students who need it most.
If there is a check on the over-reliance of standardized assessments and the role of implicit bias in early learning, it's even better for improving educational equity. To understand how these two things affect equity, check out this article.
There are many things Sprig has developed to tackle these challenges. 
One is deploying holistic assessments, which take multiple learning perspectives into account and keep track of the data over time to build accountability. 
Moonshot: Taking Early Childhood Education Where it Needs to Be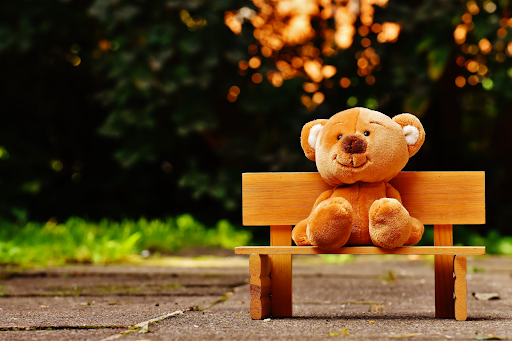 ​​Sprig Learning wants to ensure every child has a fair shot at success. 
This is the ultimate aspiration. 
It involves: establishing the importance of early education in the popular culture, raising the quality of education for the pre-K-3 configuration, and being accountable to the success of every child.
To join us and discuss ideas on how, together, we can raise the bar of early childhood education, please get in touch with our team.