Sprig Learning is indebted to all educators who constantly think about how to improve the quality of education in preschools, kindergartens and elementary schools. It is great motivation for continued innovation in the holistic approach to lifelong learning.
Early childhood education (ECE) has come a long way. Many important thinkers have left their imprint on how to educate children. 
Loris Malaguzzi founded the Reggio Emilia early childhood philosophy that emphasized the important role of relationships in learning. 
Rudolf Steiner founded the Waldorf approach to education that highlighted the value of project-based learning with a focus on art, science and even spirituality.
Maria Montessori founded the Monterssori teaching method which pushed the idea of letting children develop at their own pace. It provided structured learning environments which stressed curiosity-based learning. 
So many figures over the years in Canada and the US have fought for the promotion of Indigneous education in the school system such as Shannen Koostachin from the Attawapiskat First Nation.
We see that several important figures played a role in the development of the ECE field.The political and social climate has helped to bring attention to the necessity of quality early childhood education for all. 
Recent legislation, acts and bills would suggest that we are on the verge of universal early learning programs for all that are affordable, accessible, inclusive and accountable. 
Who are some of the modern ambassadors of early learning? In this article, we take a look at 21 such people who have made a difference and continue to make a difference in ECE. 
It's interesting to note that three themes of influencers can be identified. We comment on the three themes and then cover the 21 figures. Each personality brings something different to the table. There are other potential themes as well that will be discussed at the end of the article.
The Three Themes of Influencers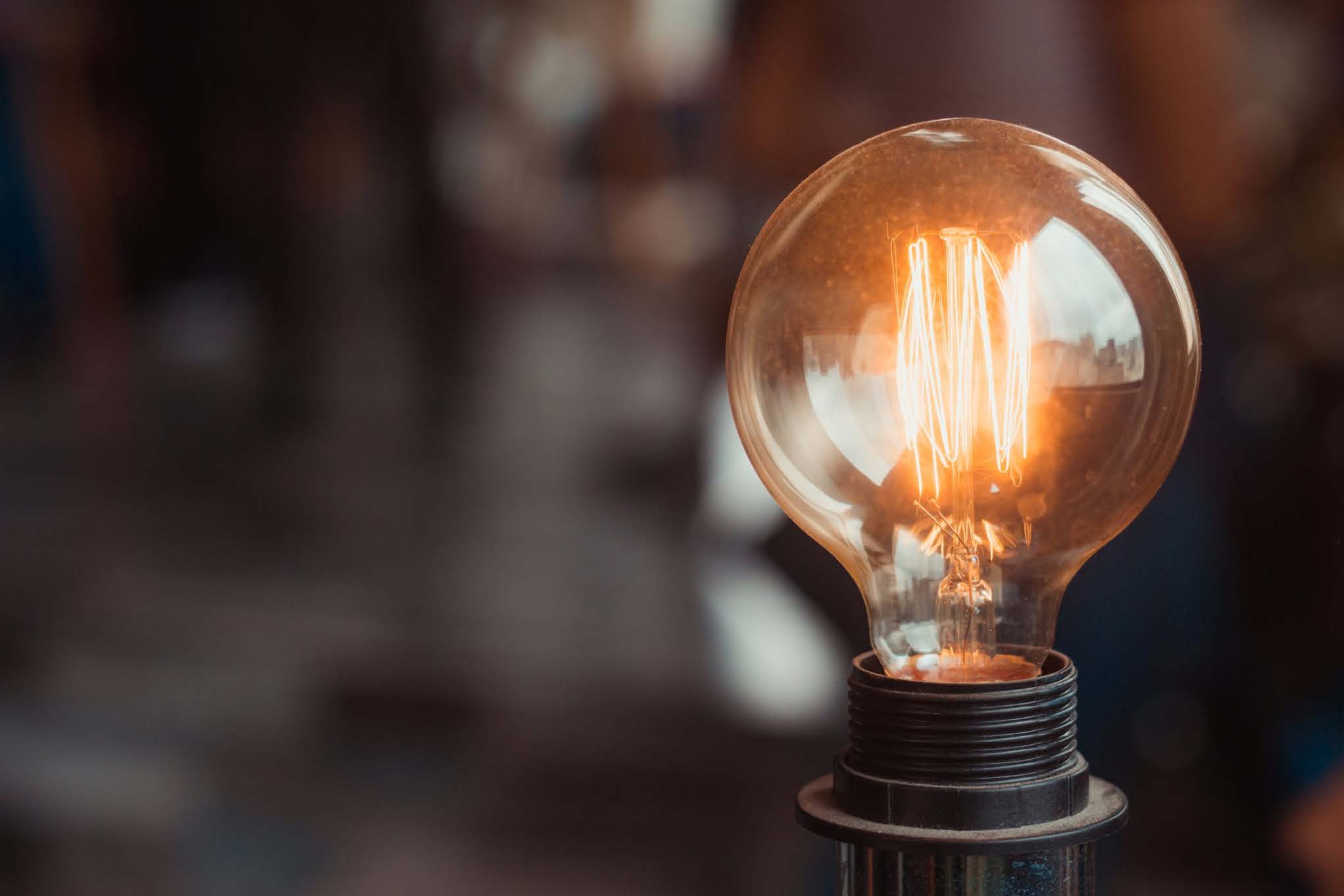 Resource Focus
These influencers fill a specific need in the market for educational materials which offers lots of room for innovation. In almost all of the cases they are educators, using their years of experience in teaching to speak to fellow educators. Educators tend to rely on each other for creative early learning materials and resources, which have stood the test of time and delivered results. 
The influencers tend to support their websites with a strong social media presence, which act as great vehicles to reach more like-minded individuals interested in bettering early learning in classrooms.
Knowledge Focus
These influencers take a more academic approach to bringing forth new ideas and theories that can be applied to education. In almost all of the cases, they hold a teaching position in universities or colleges, where they do research on early childhood education.
Such influencers publish books or papers to impact early learning. Their social media reach is not comparable to the more traditional active early learning educators who operate businesses, but they do generate good publicity from book releases and presenting at conferences.
Activism Focus
These influencers are relatively low in number compared to the commercial and knowledge influencers. They dabble in a bit of both where they teach young students currently, but don't really have websites promoting any products or displaying original research.
But they do hold influence, because they are agents of change. They notice trends in early childhood education and fight for their viewpoints to be heard in the public dialogue about how to best educate early learners.
Key Early Learning Influencers in North America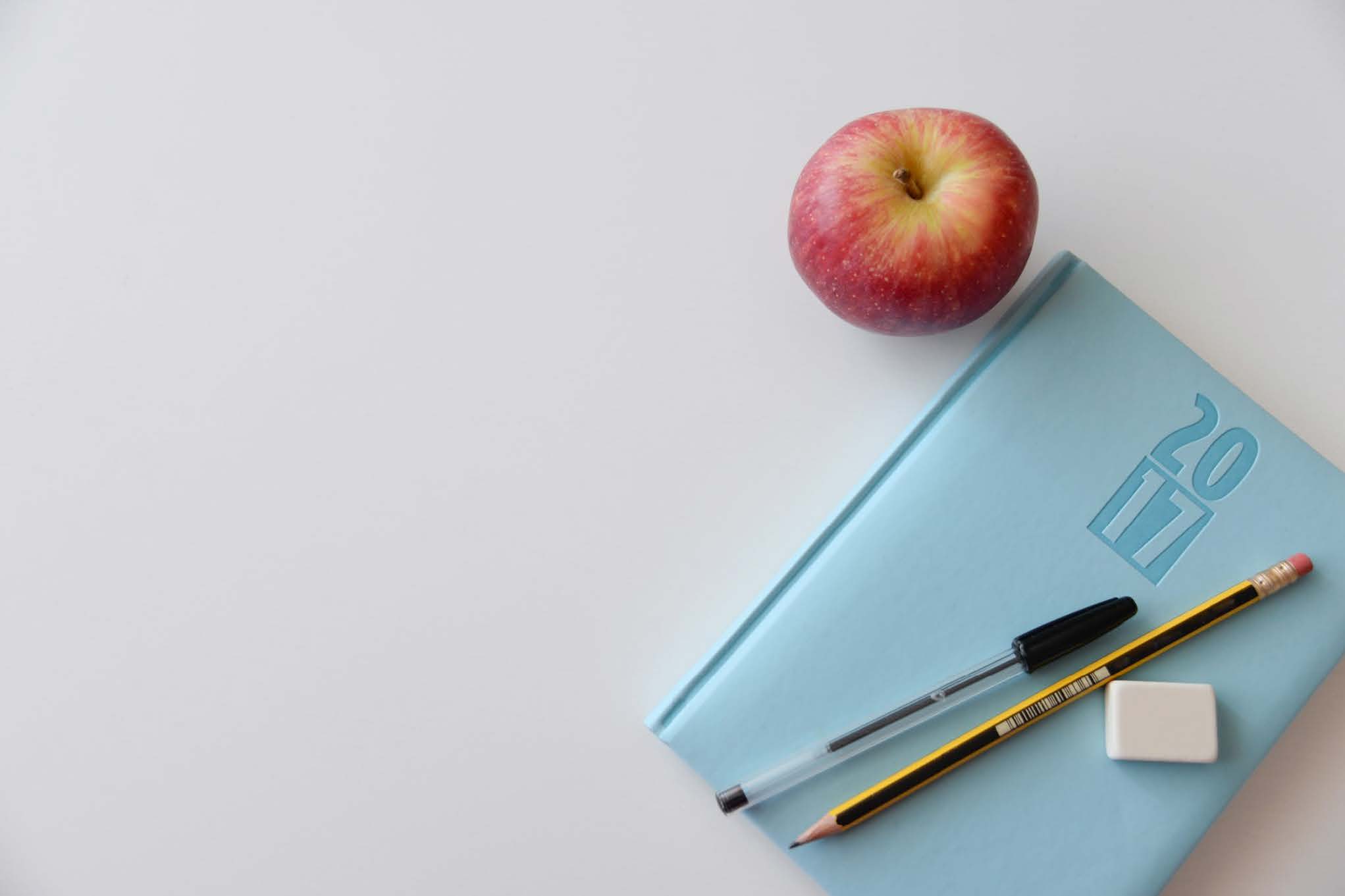 Ann Pelo
Ann is a Seattle-based educator, program consultant, and author whose work focuses on reflective pedagogical practice, ecological teaching and mentoring. 
Contribution: She is the author of several books including the first edition of The Language of Art and co-author of That's Not Fair: A Teacher's Guide to Activism with Young Children. She is an advocate of fostering an ecological identity in young learners. 
Anya Montessori
Anya is an attorney by training, and the founder of Montessori From the Heart in Basking Ridge, New Jersey. She is an author and an educational coach. 
Contribution: She helps educators and parents use the Montessori path to unlock the early learner's fullest potential. Her work talks about the value of intrinsic motivation versus extrinsic motivation in sparking the learning curiosity of every child.
Caley O'Connor Nunnally
Caley is a speech language pathologist at Aveanna Healthcare in Richmond, Virginia. She is also a part-time therapist providing speech and language services to a local preschool. 
Contribution: She runs Learn With Chatterboxes where she offers tips for play-based learning for enhancing language development. Her work involves educating the parent on how to educate their child, in what is a whole-family approach. 
Deanna is a Florida-based, award-winning kindergarten teacher who runs two popular blogs that contain resources and advice for other ECE educators. Namely: Mrs. Jump's Class and Get Your Teach On.
Contribution: She is an early literacy and reading specialist who was the #1 seller on TeachersPayTeachers.com, a website where educators buy and sell original teaching materials. Her vast archive of learning materials covers creative ideas such as stage play, where items can be set up to explore a thematic lesson. Her resources are also organized into a curriculum making them very easy to use. 
Deborah J. Stewart
Deborah is a preschool teacher and the owner of Teach Preschool Children's Studio in Noblesville, Indiana. 
Contribution: She connects preschool teachers to resources in her blog Teach Preschool, which is based on the interactions and observations of her students at the Teach Preschool Children's Studio. She is an advocate of fostering the love of learning in young students by giving them the confidence to try learning for themselves.
Ellen Galinsky
Ellen is an early education consultant, author and the founder and executive director of Mind In the Making.
Contribution: She reviewed more than 2,000 studies and conducted extensive interviews with leading researchers who study children's development and learning. Her life's work focuses on identifying critical emerging societal questions, from which she developed a framework of the 7 Essential Life Skills every child needs.
Holly Homer
Holly is an experienced blogger, marketer and speaker from Dallas, Texas. She runs the website KidsActivities.com and the Facebook page Quirky Momma. 
Contribution: She has many innovative learning resources on her website that cover specific event themes and subjects such as science and history. She recommends activities for children at all stages of their development, from babies to elementary school students and beyond. 
Jackie Currie
Jackie is the owner and founder of Happy Hooligans based out of Ontario, Canada. She writes about her creative daycare ideas that are successful in engaging early learners. 
Contribution: Jackie's blog is an international resource for kid's art, craft and play ideas. She is a big believer in creating a strong support network for early childhood carers, who play a very important role just as teachers and parents do. She also runs a Facebook group that provides inspiration and support to ECE professionals. 
Jamie Reimer
Jamie is a blogger and stay at home mom. She runs the website Hands On As We Grow® that teaches parents to do hands-on activities with kids.
Contribution: Activities are sorted by age on Hands On As We Grow® and there is a particular focus on gross and fine-motor skills. Using her experience in teaching her three young boys, she recommends many useful hands-on activities that can be used as learning opportunities. 
Dr. John Nimmo
Dr. Nimmo is an associate professor of early childhood education at Portland State University in Portland, Oregon. He is an acclaimed scholar and author in this field, having presented his work in several renowned institutions. 
Contribution: His publications include Loris Malaguzzi and the Teachers, Leading Anti-Bias Early Childhood Programs and Emergent Curriculum with many distinguished co-authors. He is very passionate about recognizing and mitigating bias in the early years. 
Karen Cox
Karen is the owner at PreKinders.com in Albany, Georgia, a blog she founded to share ideas with her fellow PreK educators. 
Contribution: She believes in classroom-tested lessons. Her website has tons of teaching advice for preschool and kindergarten teachers who have a tight budget to pick the right resources. 
Kristin is a math-intervention teacher and a literacy coach at Fulton County Schools in Atlanta, Georgia. She runs the blog School and the City where she shares advice with fellow early education educators. 
Contribution: She is a big proponent of personalized learning. There are great choice boards in the School and the City which are her preferred methods of assessments. She has developed such choice boards that allow students to showcase their unique talents. 
Dr. Marie Battiste
Dr. Battiste is an author and educator, and a member of the Potlotek First Nation in Nova Scotia. She has authored many books such as Decolonizing Education: Nourishing the Learning Spirit and received numerous awards for her work in Indigenous education in Canada.
Contribution: Her lifelong work centers on the revitalization of certain Indigenous languages and promoting postcolonial educational approaches that better reflect the cultural diversity of Canada.
Marsha McGuire
Marsha is a kindergarten teacher and author at Differentiated Kindergarten. Differentiated Kindergarten commits to the creation of differentiated classrooms for early learners. 
Contribution: It's Marsha's goal to meet the needs of her students through fun and developmentally appropriate activities. She is a big supporter of differentiated instruction for early learners. 
Dr. Miriam Beloglovsky
Dr. Beloglovsky is a professor of early childhood education at Cosumnes River College in Sacramento, California. She is the founder and CEO of Playful Transformation, and co-author of the award-winning Loose Parts Inspiring Play book series.
Contribution: It's Miriam's mission to enhance play opportunities for young children and educators. Her work shows how play can be transformational in building a more equitable society.
Dr. Pamela Toulouse
Dr. Toulouse is an education consultant, prolific researcher and former professor of education at Laurentian University, in Sudbury, Ontario. Originally from the Sagamok First Nation, she is an advocate for education equity.
Contribution: She is known for her work on the Indigenous approach to quality learning environments and the role of education in truth and reconciliation in Canada.  She has authored many important papers on inclusive education, assessments, differentiated instruction and Indigenous education in the realm of early learning.
Dr. Roberta Michnick Golinkoff
Dr. Golnikoff is a professor and scientist who leads the Child's Play, Learning, and Development laboratory at the University of Delaware. Her work at the intersection of education and psychology has garnered many awards from various learning institutions. 
Contribution: She has written papers on language development, the benefits of playful learning, the effects of media on children, and early spatial development. Her primary goal is to raise awareness on the importance of language development for children's academic, social, and occupational success.  
Ron Spreeuwenberg
An engineer by trade, Ron is the founder of HiMama in Toronto, Ontario. HiMama is a childcare app that helps childcare programs and parents share and record important childcare activities.
Contribution: He loves designing and creating new businesses that have a positive social impact. He also hosts The Preschool Podcast, where he interviews early childhood education experts to bring more light to the industry. 
Sheryl Cooper
Sheryl, based out of Portland, Oregon, is an early childhood educator and owner of the website Teaching 2 and 3 Year Olds.
Contribution: She lists preschool literacy activities on her website to make learning fun and meaningful for young children. She is a big supporter of play-based learning, which features heavily in her lesson plans for toddlers and preschoolers. 
Susan Stacey
Susan is an author, educator and early education consultant based in Halifax, Canada. She wrote the very popular books Emergent Curriculum in Early Childhood Settings, and later, Unscripted: Emergent Curriculum in Action.
Contribution: Susan is a proponent of exploring emergency curriculum and inquiry-based practices. She believes that a dynamic curriculum emerges out of collaboration between teachers and students. 
Tom Hobson
Tom is a preschool teacher, author and blogger in Seattle, Washington, who runs the popular website Teacher Tom's World. 
Contribution: Tom is a leading proponent of progressive play-based curriculum and supporting public policies that focus on the whole child. He shares his play-based pedagogy through online e-courses.
Recurrent Topics & Holistic Learning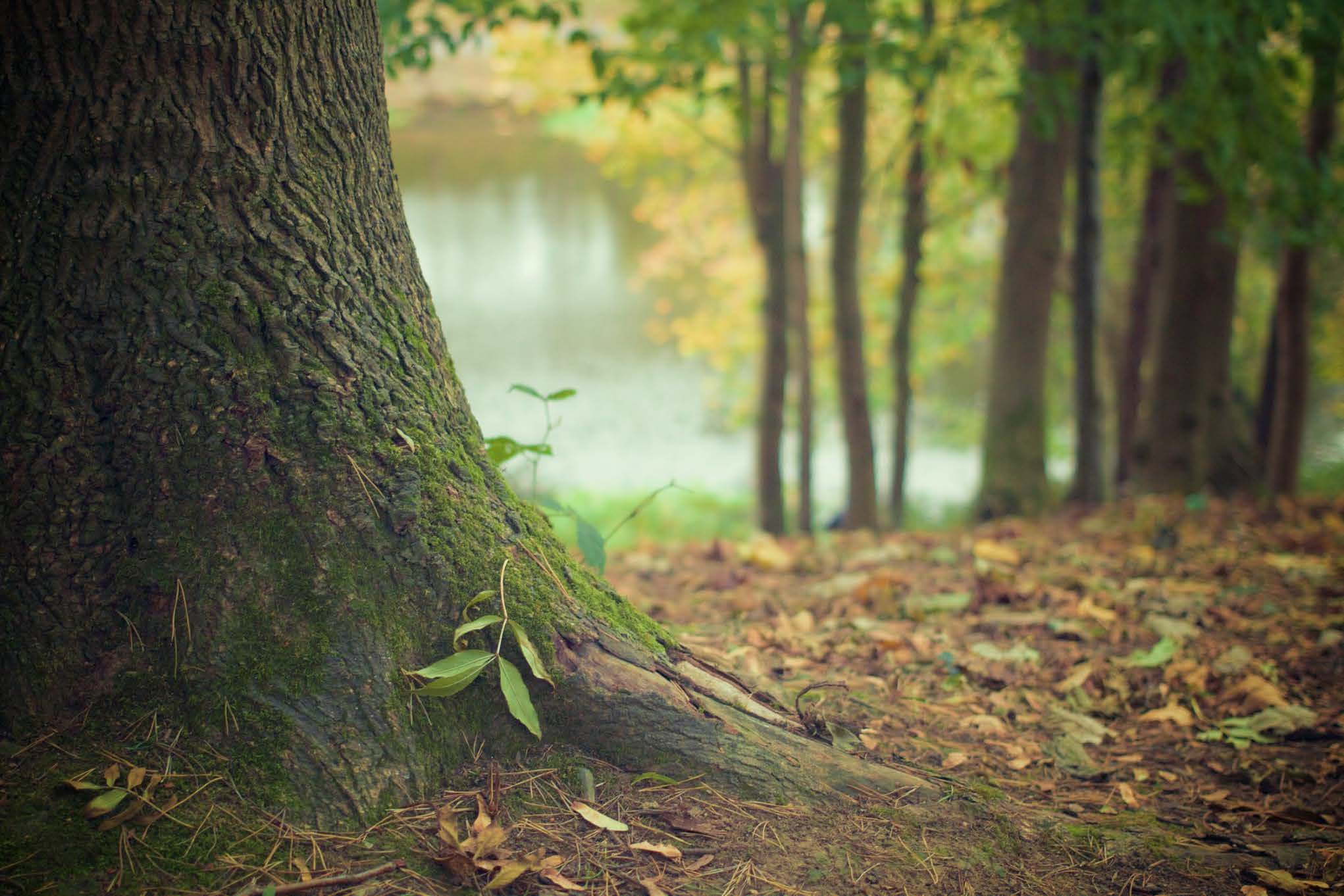 Studying the teaching expertise, philosophies and research areas of active early learning educators and professors alike, there are some recurring subjects.
Play-based learning.

Activity-based learning.

Learning that is focused on the community.

Learning that is focused on nature.

Supporting educators with resources that help instill skills and concepts.
Sprig's holistic approach supports activities that can be done in the classroom, in the community and even in nature. To learn more about the type of resources that are available for such holistic programs, visit Sprig Store.
Other Categories of Influencers
There is another category of influencers, notably those who head current institutions that have made an significant impact on early childhood education in North America. 
There will be a part 2 of this article that will be dedicated to that segment. We hope to make this a part of a series, covering all early learning influencers in North America.
Only by recognizing the role everyone plays in the early learning ecosystem, can we better collaborate and improve the quality of education in preschool, kindergarten and elementary schools.